It finally released! And I decided it deserved it's very own post. Generally looks like a decent movie (Mahesh could make no less), but also some interesting context.
First, I understand from the headlines I read between my fingers that Mahesh is in some kind of scandal now? If someone wants to give me a calm brief explanation of why people are mad at him in the comments, you can do that. But truly, I have no idea what it is so this post will not reference that or be related to that or anything. It's just about this trailer, as it relates to Mahesh as a director and his ancient personal history.
Okay, Sadak 2 trailer! Pretty straight forward, Sanjay is a widower and a hired driver, Alia hires him to drive her to pick up her true love, Aditya Roy Kapoor who is being released from prison. Sanjay sympathizes with the young couple (even though he tries to hide it) and when the evil Hindi cult Godman tries to come for them, he fights to save them.
First, you need to know about Sadak! It's a lovely film and you should all watch it. But in terms of what you need to know for this trailer, it is about a taxi driver who sees a young girl on the streets just as her uncle is selling her to a brothel. He agonizes about this because his beloved older sister was sold into a brothel and killed herself. He saves her, they are chased by the Madam (a Hijra), and finally escape. What makes it special is the gentle way they fall in love, all this darkness around them and their love is so beautiful and innocent. Just hearing the plot can't do it justice.
Second, you need to know about Sanjay Dutt and Mahesh Bhatt. After Sanjay came back from rehab, Mahesh was the one who gave him Naam, the role that showed us the special broken tormented power of Sanjay. They worked together multiple times after that, and Sadak was probably their best collaboration after Naam. Although all their films together were solid. Mahesh is a good director, he will keep you interested in what is happening onscreen no matter what. I can see that even in this trailer, it's not breaking new ground exactly, but I am enjoying every minute of it.
Third thing to understand, the strange bond between director and star. Sanjay and Mahesh have a great creative collaboration, but they also have a personal understanding. When they first met, Mahesh was deep in addiction and his marriage was spectacularly failing, and Sanjay had just dug his way out of addiction and was falling in love. Over the next 2 decades, Sanjay's marriage fell apart and he lost himself again, Mahesh got clean and got remarried, Sanjay cleaned himself up and got remarried too, and now here they are at the end of things standing in the same place, two recovering addicts with a lifetime of mistakes just trying to move forward. Mahesh gets that sense of lightness in the darkness Sanjay can bring onscreen in a way no other director does, and Sanjay can convey the heaviness of failure Mahesh wants in his heroes the way no other actor can. Think of it as a little AA meeting all of their own, every time they get together.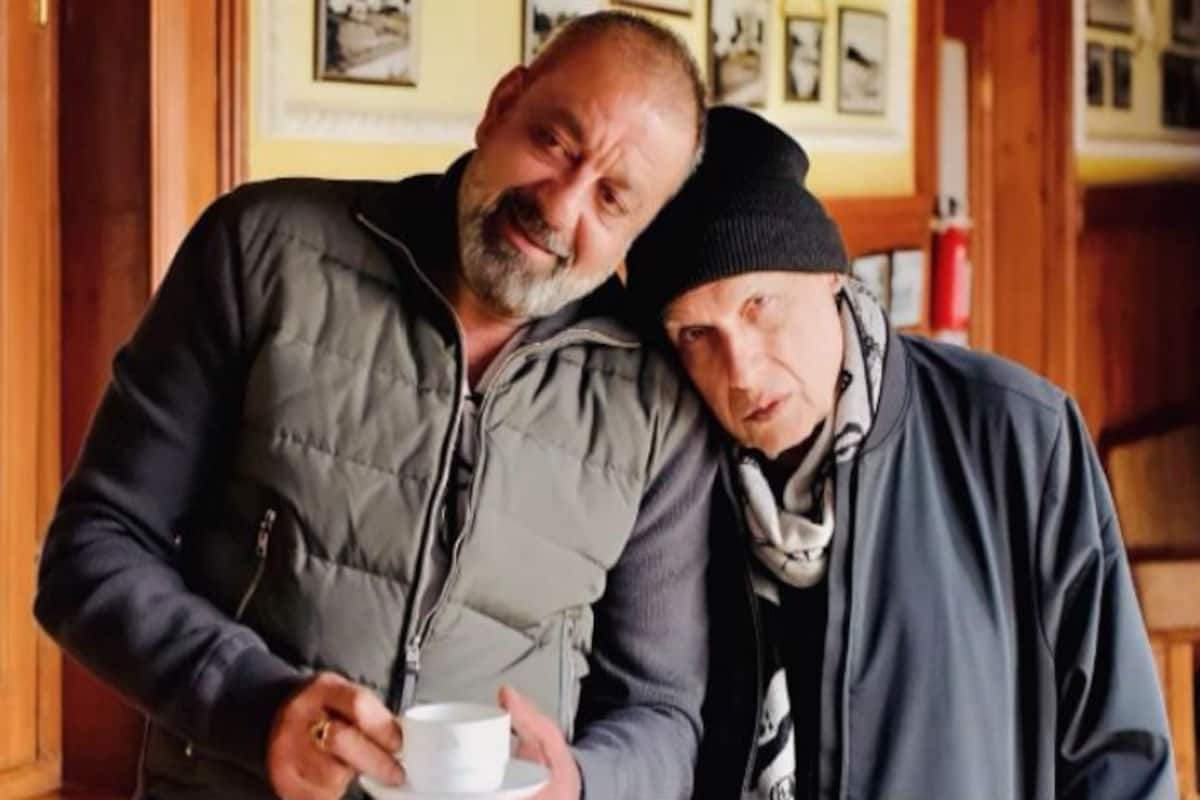 Fourth thing, Mahesh and OSHO and the Guru Rajneesh. When Mahesh's life was falling apart around him, he grabbed on to the Guru Rajneesh and the community he built in Pune as a lifeline. This was a bad idea, Rajneesh was a bad leader who preyed on broken people and took and took and took. Mahesh was broken in every way and Rajneesh made it worse. The miracle is that Mahesh pulled himself out again (partly with the help of a good Guru who only gave and never took, UG Krishnamurti). But he is clearly still angry at Rajneesh, and more generally at people who promise a religious "solution" to your problems but really destroy you. Thus, this movie! Which seems to take a religious OSHO-like community as the villain who destroys all it touches.
Fifth thing, Mahesh and his daughters! Back in the 80s and 90s, Mahesh had Pooja as his star, starting when she was just a teenager. The age gap between them is very small, Mahesh married his first wife very young, and maybe he didn't really think through what it meant to make his daughter the heroine in all his movies, to blur professional and personal. I suspect he was also just thrilled to spend time with her, to have a way to make up for the mess he made of her childhood. But with Alia, he has been hands off. Soni Razdan (his wife) is the one who managed her career early on, and she has been directed by all kinds of people now before he took a chance. Mahesh and Pooja were a great team, so it's exciting to see what he does with his younger daughter, especially since he won't be "molding" her in the same way he did with Pooja, she is his daughter but also an experienced actress at this point.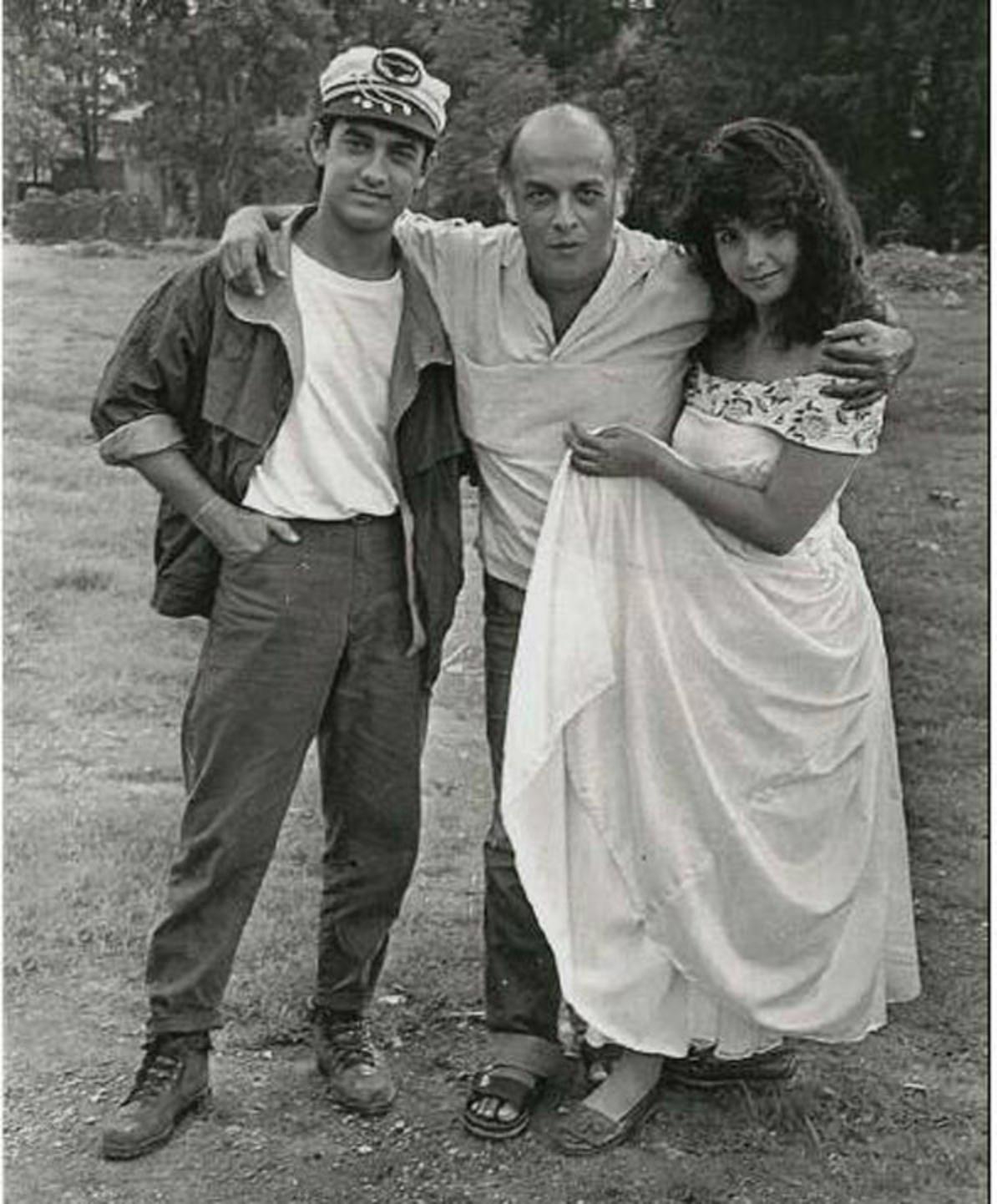 All of these reasons are why I have been so excited for this trailer! I don't think it will live up to Naam, or even Sadak 1, but I do think it will be a lovely little conclusion to Mahesh's career, bringing together all these threads of his life. And a lovely little coda to Sanjay's career, another chance to shine in a true lead role with a great director after years of shuffling through comic parts and overwrought action films.
Okay, what do you think?