You ready for how rumpled I am today? I have retreated to online quizzes! I never do online quizzes. Like really, never. But something about watching a happy sitcom and methodically answering questions about myself is really nice.
First, online quizzes are ridiculously inaccurate. Apparently, I have low empathy and emotional intelligence. Also, I have little ability to appreciate visual content. As regular readers, I am sure you can concur that all of this is NOT TRUE.
But who cares! Answering a series of simple questions is super soothing. Hopefully writing a series of simple questions will be similarly soothing.
Which Shahrukh Heroine Are You?
If a friend wants to go to movie A, and you want to go to movie B, do you:
Give in and Go to movie A
Force your friend to go to movie B
Leave your friend behind and go to movie B alone
Feel guilty for wanting to see movie B and pretend you didn't
When preparing to go out to a party, do you wear:
A modest outfit but wish you had the confidence to be more sexy
Whatever you feel comfortable in, you are happy with yourself
Fully sari, jewels, hair done, doesn't matter what the occasion is
An outfit you thought was perfect until you got there, and suddenly realize it isn't
When you start to feel attracted to a boy, do you:
Go into deep denial and pretend you hate him
Plan to act on it immediately and fearlessly
Wait impatiently for him to say something
Have a mild nervous breakdown and recreate yourself
At a large family party, do you:
Do the right thing and please everyone
Casually offend people and not really care
Try to escape the pressure
Disappear into a false version of yourself
When your parents suggested an arranged marriage, do you:
Accept with mild regret but no argument
Laugh at them and ignore it
Run away
Go into such deep denial that you brainwash yourself into believing it is a love marriage
If you were suddenly thrown into a fight scene, would you:
Scream and scream and then suddenly find the strength to fight back
Immediately start fighting and be offended if someone tries to "save" you
Think it through and fight smart
Freeze and then finally move fast and vicious
To score yourself:
If you picked 1, you are a Simran. A people pleaser, trained to be passive at all times, but with a rebel hidden inside.
If you picked 2, you are an Anjali. Unaware and uncaring of other people's feelings, and therefore fearless.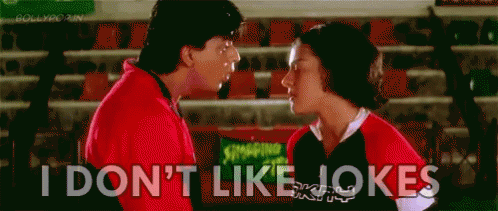 If you picked 3, you are a Meenamma. Healthily self-respecting of your own needs, but still able to see things from the side of other people.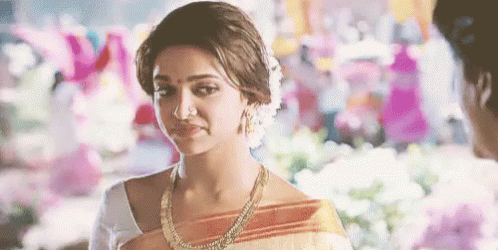 If you picked 4, you are a Sejal. So torn between what you feel like you should be versus what you really are that you can hardly act.
And if you picked an even mixture of all of them, then I guess you are just a regular person instead of a movie character? I am bad at these quizzes.