Happy Wednesday! It is completely overcast and dreary here and I just had a massive horrible car thing that I will explain in the "thinking" section. Why are Wednesdays so difficult?
I'll start!
Reading: I'm a little worried that I am running out of steam on my Thirkells. I'm on the 8th (or 9th?) book in a row and I either need a break, or to power through because this particular book is somehow just not as well written. I think I will power through since the last one I read, the 7th (or 8th?) one I really REALLY loved. So maybe it's just this book.
Watching: Nothing right now, but I am PLANNING to watch Masaba Masaba and V as soon as I am back in my apartment all alone with no one to stop me.
Thinking: You know that conundrum of needing coffee before you are able to think straight enough to handle the complications of acquiring coffee? I failed in the quest this morning. I was going to drive 20 minutes to the nearest coffee place with safe social distancing practices, but my car was blocked in by my parents. I could have taken their keys and taken their car, or I could have taken their keys and moved their car so mine could go. But instead of that, I tried to kind of corner around their car and now my car is so fully blocked in by various obstacles that I don't think I will ever get out. I'm going to drink coffee at home and wait for my Dad to wake up and make him fix it. Like the mature 35 year old woman I am (see also, two days ago when my oil change light turned on and I had to have him fix it for me. And every other morning when instead of driving to buy coffee, I had him make it for me. Life is too hard! I just want Dad to fix it all!!!!).
Listening: This popped up on my ipod while I was trying to back the car out, so happy making!
Question: in honor of Akshay Kumar's birthday, a general discussion question, do you prefer your movie men hairy or waxed or no opinion?
In other words, this: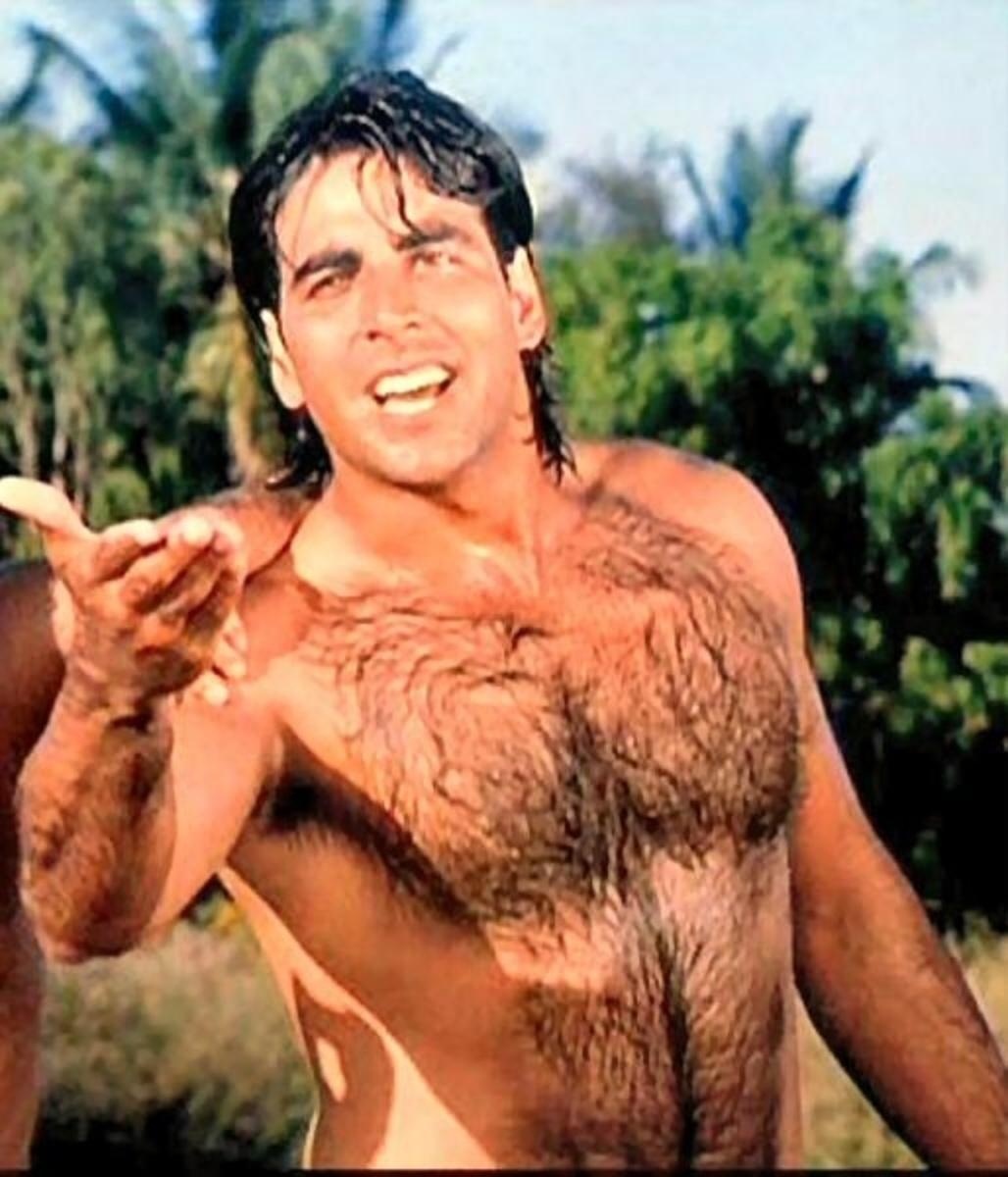 Or this: