This is a question that just came up, how much money does Shahrukh have? And the answer is "there is no simple answer".
Usual Disclaimer: I don't know these people, I have no special knowledge, this is just how it looks to me based on publicly available sources.
There is no point in Shahrukh's life where you can easily say "he was rich" or "he was poor", even now. It's the strangest thing! Money should be money, it's just a number, it's a fact. And yet, at the same time, no it is not.
The starting point is the overall wealth of India the country over the course of Shahrukh's life. When he was young, in the 70s and early 80s, India as a whole was not a wealthy place. There were little consumer goods available, little new building, and little new industries and jobs coming into the country. There just wasn't that much for money to be spent upon. But now, there is so much to buy! So many things to spend money on! New jobs to compete for with high cash salaries, new products from overseas, new fancy houses, new fancy cars, and so on and so forth.
When Shahrukh was a child, he went to the best school in the city, his family owned a series of businesses, and they had apartments in good neighborhoods of the city. In present day, owning something like a gas station, having an apartment in a good neighborhood, and going to the best school would mean that you have A LOT of money. But in the 1970s in Delhi, I don't think that was the case. There simply wasn't that much money around, and there wasn't that much demand. The population of Delhi, for instance, has quadrupled since Shahrukh was a child. And it's not just that, it's that the population has quadrupled specifically in the middle-class/upper middle-class population that was Shahrukh. The slot Shahrukh had in his very good school would now be in demand by, maybe, 8 more children than back then. Which means the cost of that slot goes that much higher. And the same for everything, his family's small restaurant, apartment, car, all of that. Less demand, less cost, less wealth reflected by the same kind of possessions.
What I keep going back to is that Shahrukh has clear memories of going to bed hungry. He remembers his father telling them all how delicious watery daal is, and he believed it, until he grew up and left home and realized that their food was watered down because they could not afford enough food and his father tried to convince them it tasted better that way. Forget that he went to a good school, that his parents owned businesses off and on, if you are not feeding your children enough food on a routine basis, you are poor.
There's also money versus family. On both sides, Shahrukh came from very stable family wealth. His father's family were solid landowners/merchants of Lahore. His mother's father was a government engineer who was highly respected and well-paid. But then Partition happened and his father was cut off from his entire larger family who remained in Pakistan while Shahrukh's father was in college in Delhi. And his mother's side lived down in Bangalore, and there was only so much support they could send up to Delhi for the family.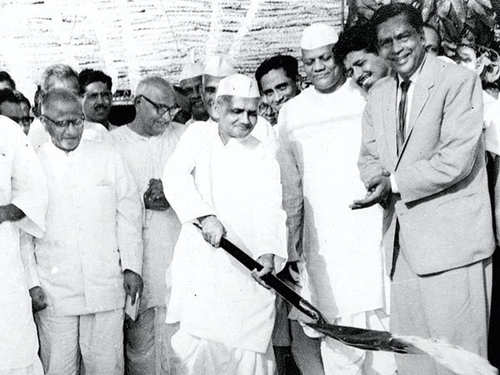 So yes, Shahrukh came from very good, upper class, educated families on both sides. Thanks to that, his father had a law degree, thanks to his law school he had connections with movers and shakers in Delhi. And his mother fit in nicely with that society, made friends and connections along with her husband. But that still doesn't necessarily mean "money".
We can see it in his young childhood. It is mentioned occasionally that Shahrukh was sent to live with his grandparents in Bangalore until he was 5. It wasn't abandonment by his parents, obviously he traveled back and forth to Delhi and so did they, but the majority of the responsibility/expense of him for the first few years was on his maternal grandparents. They weren't rich enough to subsidize the whole household, but they could take on the charge of one child at least for a little while. His grandfather was working and on salary and life was good. But then his grandfather stopped working, and eventually his grandparents died, and that cut out the only family support for Shahrukh and his parents.
Shahrukh's family was one of those who always had the connections and the sort of attitude that would help them raise the money for any business they wanted to launch. So they would borrow and buy a gas station, or a restaurant, and then it would fail, and Shahrukh's father would scrounge and save to pay back his debts, and then move on to a new plan. This is very different from a lower class person with no family backing, no education, no connections. But it doesn't mean they were any less hungry when they went to bed at night, or that Shahrukh was any less scared by a childhood filled with economic uncertainty.
I think it is that "uncertainty" which really defines him as different when he was young from a lot of the people he deals with on a daily basis. When you are a child raised in a household with no economic safety, it forever affects how you think of money. How you think of food, how you think of possessions, how you think of family, all of that. In those ways, the mental mindset of Shahrukh Khan TO THIS DAY has more in common with the child of a starving farmer than it does to other movie stars.
So Shahrukh grew up in a household where they were never quite sure if they could pay the rent, where his mother had to go and beg at school for them to delay tuition a little longer, where sometimes there wasn't even money for food, where his father would be up and then lose his company again and enter a deep depression. And then when he was 14, his father died, suddenly, with barely a few months notice. His mother went right to work and kept the household going while he was in school and so on, until she worked herself to death before he was 25. At which point, with nothing but a few TV contracts to fall back on, he got married.
Let's pause here and think about what Shahrukh had at this point. No family money, at all. No family at all either, his maternal grandparents were dead and his father's whole side of the family was still in Pakistan. But he had an excellent education including a college degree, and years of training in acting. And he had charge of his own life.
Shahrukh loves his father and respects him and he does sound like he was a kind gentle man. But he was a terrible businessman. He just was. And at a certain point you have to start thinking "maybe it isn't so scary to start my own life as it is to be dragged behind as my father keeps ruining all our lives". So here is Shahrukh, very young with no one behind him. But also feeling free because now if there is a failure, it is his failure, no one else's.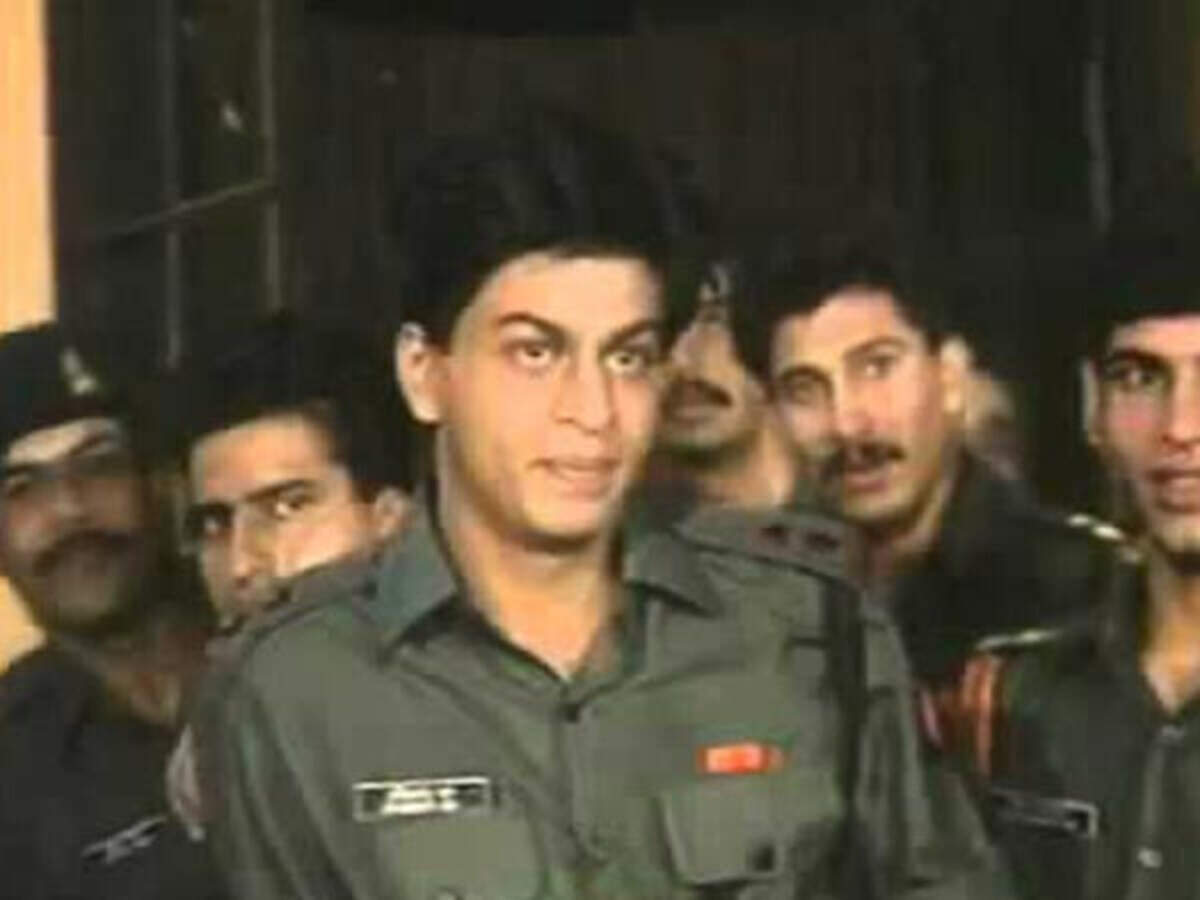 Shahrukh made a leap and took a chance, he was offered a TV series deal in Bombay and moved down there to pursue his dream, leaving his mother and girlfriend behind. He had a contract, and he insisted on money for a plane ticket not just a train ticket. But he didn't actually have anything else. He arrived in Bombay to have no one even meet him at the airport. He spent his first year living over a garage of the producer's house because they didn't pay him enough for rent, but they could give him a room to sleep in. When he got married, they had their own apartment. Two rooms with a mattress and a hot plate. He was working 20 hour days trying to get his career going, and still had no security, except for his confidence in himself.
Shahrukh didn't make mistakes with money, not even from the start. Insisting on a plane ticket instead of a train ticket was a smart test, gave him confirmation that they were serious about bringing him there. Living over a garage may have been humiliating, but it meant he saved money and was able to keep building his career. There's a blessing in growing up poor, it makes you really really understand the value of money. Shahrukh made calculated decisions right from the start about how he could build up money and security for his family. No putting all his eggs in one basket, no going into debt, none of that. Nothing his father had done.
So Shahrukh is recently married, living in a tiny apartment, and taking every film he is offered and every ad campaign he is offered. And eventually every wedding and personal appearance he is offered. It's all a balance though, right from the start of his career. He will quote very very high prices for an ad campaign, and almost nothing for a film he is interested in doing. The point is, while another actor would have just done the film he wanted, Shahrukh balances that as a luxury, he has to "earn" the right to do work he enjoys by making the money on work he doesn't enjoy.
Bombay is a city of apartments, no one buys, real estate is ruinously expensive. But Shahrukh, who grew up worrying about making rent, wanted to buy. So he found his dream house and bought it and then worked flat out for 5 years to pay it off. No long term mortgage, no borrowing against the income, nothing. And only once they had the house, did he think about starting a family. His children would never have to move, never feel insecure.
After Shahrukh had two children and started to come close to paying off the house, he started his own film production studio, Dreamz Unlimited. When it started to lose money, he made a movie (coincidentally about someone refusing to file for bankruptcy) to end in a solid position, close it down, and start fresh with Red Chillies. Shahrukh over the past decades has had plenty of failures but, in the big picture, he doesn't actually lose money. Ra.One, for instance, made back it's costs before release through McDonald's tie ins and all the other promotional materials. Shahrukh paid back the distributors who took a loss on his films, but even so he didn't take a loss, because he was protected by the streaming and satellite sales.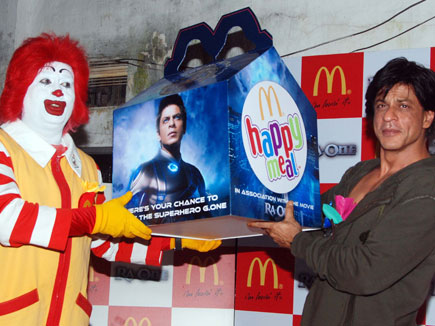 When I look at Shahrukh, I see a rich man who is still a poor man on the inside. He doesn't like debts, of any kind. He doesn't like to not be working. He doesn't under quote himself. He doesn't say "oh forget it, it's just money". And he is shockingly generous. Poor people are more generous than rich people, that's just the truth. Shahrukh wants security, wants a house, wants a company that can support his children, but he doesn't horde wealth.
That's the rich/poor question of Shahrukh in modern times. He isn't a wealth hoarder, he wants his money to be doing things. So when he was young, they had businesses off and on that failed but no real money. And now he has business that succeed, but no real money. The money he is paid goes back into the business, into his house, into his charities. He has little money, but a lot of stuff.
Which is also a "raised in poverty" thing! You don't hoard money, you spend it as soon as you get it before it is taken away. And then you hoard stuff. I look at Shahrukh's ridiculous house extensions, his enormous closet of clothes, all the little tech toys he buys, the motorcycles, the cars, and I think "poor kid, getting the money out the door while you have it".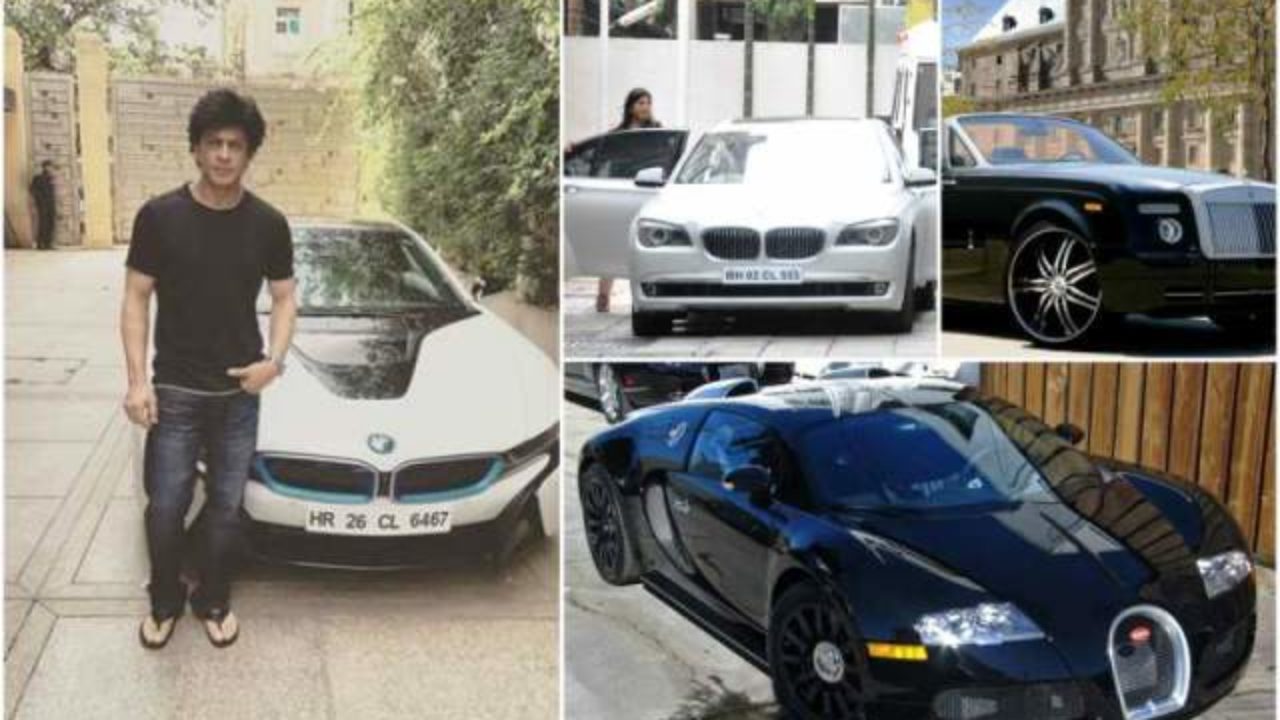 If you look at Shahrukh and try to understand him as a very rich and successful and powerful man from an old powerful successful family, it just doesn't work. But if you look at him as a little boy raised without certainty, who is carrying that sense of "this could all go away tomorrow" with him, then it makes sense. Everything from trying to buy an enormous house for his family to working through massive crippling injuries, it's what a poor boy grown up does.