A thinky post! What fun for us all! This is mostly Shahrukh, but also a little bit general. So you can talk about Shahrukh, or general mental health thinkies. Whatever is fun for you!
When you are very very young and trying to figure out the world, you define yourself by the people around you. Meaning what your family does is "normal". So, for instance, I think of myself as "normal" height, bordering on slightly small. I'm 5 feet 9 inches, but two of my cousins and one of my aunts are 5 feet 10 inches (my sister is a miniscule 5 feet 8 inches and 3 quarters, HA!). And every man on my Dad's side of the family is 6 feet plus. It wasn't until I started spending a lot of time with friends and referring to them as "short" that I was informed my "normal" isn't the "normal" for most people. Doesn't matter of course, they are still short and I am normal height, as I remind them constantly. That's how I defined my world as long as I can remember and it would take an enormous amount of effort to change it.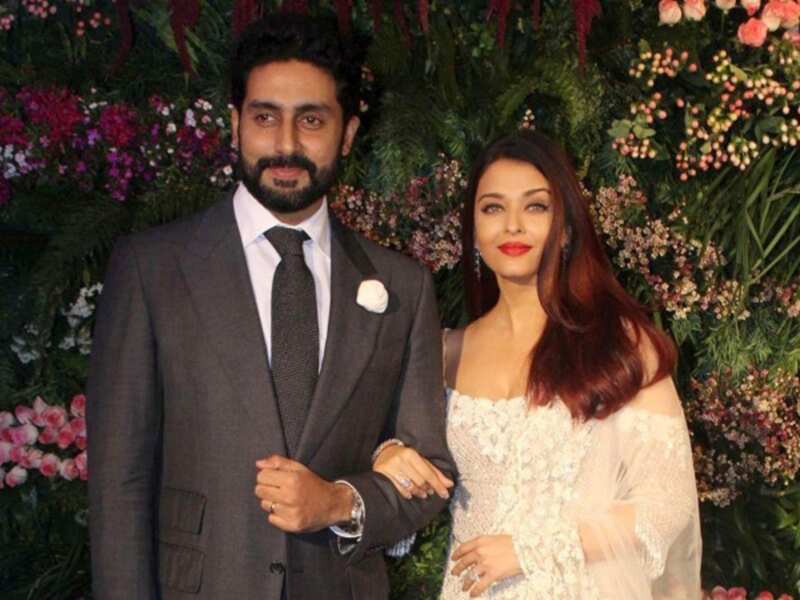 It's not that big a deal related to height (although my short friends sometimes get irritated with me when I mention their shortness and pat them on their little heads), but it is a very big deal related to mental health. Height is obvious, it's visible to everyone, it's clearly measurable. I can read studies that say the the average height for women in America is 5 feet 4 inches. In my head, I read that and think "it's too bad most women in America aren't normal height". But on the other hand, when I see my short 5 feet 6 inches mother, I don't say "you need to go to the doctor! You are FREAKISHLY TINY!!!" Because I can overcome my instinctive reaction with cold hard facts and know that it's okay to be little.
But there are no cold hard objective visible facts related to mental health. You see the people closest to you and how they behave, but you never really see anyone else, not that close. And so what your parents are like, what you observe as a small child, imprints on your mind as "normal". Or at least, not abnormal.
Of course, you can also observe your own mind and decide what is "normal" within yourself. I'm gonna use myself as an example. I grew up observing my parents as being people who never got angry, like the two times in my childhood they actually got angry have imprinted themselves on my brain it was so unusual (only time I saw my mother angry, when Nixon died and the radio started talking about what a great president he was. She even said a swear word!). They also never got really sad. Okay, I remember one time, when the wrong person was elected governor. But that was them being sad, and then kind of laughing at themselves and saying they should forget about it and keep living their lives (also "normal" for me, that your entire emotional life revolves around elections). And I grew up observing my own mind and knowing what was "normal" and what wasn't. For me, "normal" means a generalized state of happiness. "Happiness" as defined by "laughing and smiling 90% of the day".
So now I am on Prozac. And it's because my definition of "normal" mental health, as set by my childhood brain and observations, was going away. It went away very slowly, I probably should have started taking medication ages ago, but now that I am on meds and my brain is "normal" again, I am surprised by how little a difference they make, and how big an effect they have. For instance, pre-pills I would have something like a friend not responding right away to a text and I would start spinning out thinking "oh no, she hates me, we're not friends any more, I should do something to try to repair the gap". And then I would think "no, that is not a 'normal' thought, you should ignore it and resist your instinct and do nothing". And I would do nothing and there would be no visible to the outside world reaction, and in a couple hours I would stop worrying about it. But the energy it took! To constantly be policing my brain to drag it back to "normal"! Now I don't have to have those thoughts, and then work hard to correct them, I can just live my life effortlessly "normal". But what I define as "normal", if you see what I mean. Maybe other people in the world always worry about if their friends hate them, or second guess their decisions, or sometimes get angry or sad or whatever. But that's not "normal" for me, for my brain, and for what I have observed from a young age in my parents as "normal".
Now, let's talk about Shahrukh Khan! Because he is so very very famous, and because he is so very very willing to talk about personal things, we know a remarkable amount about the mental health of his family. We know his sister has depression to the point of not being able to function in the world, needing care. But what I find interesting is that Shahrukh clearly has a milder form of depression, and I suspect his father did as well. Only, if his father defined "normal" for him as a small child, and his sister defined "abnormal" for him as a young man, than Shahrukh himself would not see his behavior as "abnormal".
Shahrukh talks about his memories of his father being very very sad every time a business failed. He specifically remembers after the trip to Pakistan when he was a teenager, his father sitting down and crying as they waited to cross the border, saying he has no home. And he believes his father died shortly there after of a broken heart, in his mind somehow the heartsickness of sadness caused his cancer.
Shahrukh's father's life experience was such that it could easily have caused mental issues, a shift in a developing brain, beyond genetics. He was in college in Delhi when Partition happened, his friends took to sleeping on the floor around his bed at night, so that if the death squads came for him, they would wake up and protect him. That's a lot. Knowing that there are death squads looking for you, knowing that there are other people who don't have friends like yours who are dying, and knowing that your friends are risking their lives for you. And then after Partition, he was told he could not go back to his home, Pakistan would not give him a Visa because he had followed the wrong fighter for independence. So here is a very young man, brain still developing, who has survivor's guilt, PTSD, and the generalized sadness of the immigrant banished from home and family. So of course he would cry sometimes, of course he would have black black moods, of course he would have a series of business failures that wore him down more and more.
Then there's Shahrukh. He has talked about when a movie fails, he locks himself in a room alone for days because he doesn't want his family to see him. Okay, he is learning from his childhood, he clearly remembers how hard it was to see his father in a black mood and doesn't want his own children to see that. But he hasn't learned that this is not "normal". That being a man and the head of a family does not automatically come with periods of depression so deep you are afraid to let your children see them. It's like my thing with height, only without the objective statistics you can use to help you see past your own prejudices.
I just find this really interesting. You get treatment for something when it isn't "normal", but "normal" is a moving target for each person. There's your own experience, there's your family that imprinted on you, and then there are the general societal messages. With mental health, it is so hard to figure out when you are "normal" or not, because it is different for each person. I would think that a family with severe mental illness in it would lead to people being extra willing to seek treatment. But looking at Shahrukh, it seems like maybe sometimes it is the opposite? His sister is sick enough to need constant care and treatment, but anything short of that is "normal" and requires no treatment.
I also wonder what is considered "normal" in Indian society in general? Is a general pessimism and bleakness thought of as okay, as a healthy attitude? Is someone going through periods of depression so great they don't leave the house thought of as a massive red flag or as not that unusual? All I know is pop culture, but then pop culture has a huge effect on what is seen as "normal". And in the movies, you have heroes drinking and depressed over a failed romance to the point of destroying their lives, and that's considered unusual but not "go see a doctor" unusual. Certainly I never see anyone going to therapy (except for Dear Zindagi), and even going to a psychiatrist in a film is something I've seen maybe twice (both times of course it was a mistake and the pills did nothing). And mental illness is more along the lines of "crazed delusions" rather than "depression" or "anxiety".
Okay, that's all I've got! The way that mental health in particular is imprinted as "normal" or "not normal" based on our earliest experiences, the way society influences it, Shahrukh as an example of someone who probably should get treatment but sees himself as "normal", and a general curiosity about what is seen as "normal" in Indian culture versus American culture, which is what I know. Lots to think about and discuss!