Happy Wednesday! My back is finally cure! Yaaaaaaay!!! Turns out, the Miracle Cure is Rest and Time. How very very boring. Anyway, I'm hoping for a slow work day so I can do the cleaning and organizing I have been putting off.
I'll start!
Reading: My sister sent me a nice People magazine link, remember Gabourey Sidibe? Very charming and delightful, nominated for an Oscar for her first role, and then just doing this and that since them? Anyway, she is engaged and her fiance is adorable: https://people.com/movies/gabourey-sidibe-reveals-shes-engaged-to-brandon-frankel-the-sweetest-human-to-exist/
In other People magazine news, they picked Michael B Jordan as Sexiest Man Alive this year. I am okay with that. Some years I have deep deep concerns about their choices, but this year is fine.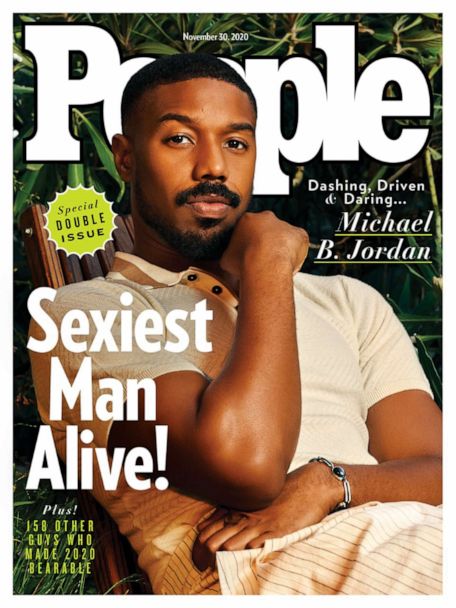 Thinking: Every year I am surprised by my order of work in December. The end goal is Christmas morning, decorated apartment, lots of wrapped presents, Happiness. But to get there, I have to first re-organize the apartment, then do deep cleaning, then do the decorating, then do the making of presents, then do the the wrapping, and then relax. The organizing is what killed my back, now today I do the cleaning, and then as soon as Thanksgiving is over, ALL THE DECORATING!!!! And then once decorating is done, ALL THE PRESENT PREP!!!!
Watching: Continuing my true crime deep dive. Watched the Aaron Hernandez documentary, and there are way too many issues in one story is what I think. Sexuality, child abuse, football injuries, so much. Also watched a thing on the daycare hysteria of the 1980s, people be crazy.
Listening: Enjoying my last gasp of secular music before the annual Christmas Binge, I still love this song:
Okay, that's it for me! What's up with you? Christmas prep started yet?