This is such a brilliant movie, and the more you know about it, the more you see how brilliant it is. Luckily, I just took a couple headache pills and the caffeine is going to keep me up all night, so I can tell you how brilliant it is!
Whole plot:
Anurag Kashyap and Anil Kapoor are being interviewed together. Before the interview, Anil asks to work with Anurag, who turns him down. The interview quickly turns angry, and culminates in Anurag throwing water in Anil's face and starting a feud. Months later, on Anil's birthday, Anurag shows up at his trailer to tell him he has kidnapped Sonam, Anil has 14 hours to find her, and Anurag will be filming him the whole time. Anil at first goes to the police, then is scared from talking to them again by seeing Sonam be threatened. He goes home to find his brother Boney and his son Harsh waiting for him, but Anurag scares him from telling them the truth. Instead he tracks down the hotel where Sonam was last seen and watches the security footage there and finds an image of the taxi driver who took her. He goes all over the city asking drivers if they know this man, finally finding him at a street festival. He chases the man, but loses him when he is hit by a car. He goes back to the festival and dances for the crowd so they will help him and take him to the man. He finally finds the driver and scares him into taking him to where he took Sonam. But Anurag is surprised, because it is Anurag's house. They go into Anurag's house to find Sonam gone, and also Anurag's parents kidnapped. Both men are now scared for their loved ones and rush to the warehouse where Anurag planned to hold Sonam and find more men holding cameras and no Sonam. Anil confronts Anurag who claims this is not his plan and shows his script notebook as proof. Anil reads the end and shows Anurag he really did plan all of this, and then shoots Anurag. Anurag is rushed to the hospital, Sonam and his parents are easily found in the basement of his apartment building, Sonam is reunited with Anil and Anurag is arrested for having created a crazed kidnapping plot.
TWIST!!!! Anil goes to visit Anurag in the hospital and reminds him that he has been on top for 40 years, there is no way a little director like Anurag can get the better of him. And we see a quick flashback, after the initial insult Anil noticed the pretty young camerawoman who was following Anurag. And he offered her a deal. She gave Anurag the idea to do this whole fake kidnapping, and then planted the evidence and coordinated it so Anil was really in control. Anil used his family (Sonam, Harsh, Boney) to support his performance as a worried trapped man. Harsh was even the one who ran him down with the car. Anurag dangerously underestimated all of them.
Let's start with Anurag Kashyap, which is also where this film starts. He loves neorealism, Bicycle Thief and Taxi Driver are his ideals. He arrived in Bombay in the 90s and struggled really really hard to get a foothold in the industry. He finally got jobs writing scripts but dreamed of making movies. His first few films either got stalled in pre-production, or actually completed and stalled in post, or really really completed and then couldn't find a distributor. Just a series of really terrible heartbreaks. Somewhere in there, his first marriage fell apart, partly because of his depression over his failures. He finally hit it big in the early 2000s, Dev.D is what really announced his talent, and on that set he met his second wife, Kalki Koechlin, about a decade younger than him. So Anurag because publicly known immediately as "divorced older guy dating a much younger woman". He made a lot of movies very fast, once he got his shot, that is still his trademark, way more movies than you could think one man could make. One of those early films, The Girl in Yellow Boots, was English language and released internationally and got far better reviews overseas than at home. That was the start of Anurag's strange relationship with the Indian film community. On the one hand, he loves it. You can see that in his movies, always in dialogue with past Hindi films. And the critics half the time really love him back. But his movies never make money and he tends to be appreciated more overseas than at home. He also tends to sounds his mouth off all the time about how Hindi cinema doesn't appreciate him enough and is stupid and blah blah blah. But then he will also do favors like appearing in Farah Khan's film Happy New Year. And he is good friends with Karan Johar, who quietly funds a lot of his movies.
And then there's Anil Kapoor. He comes from a film family, twice over. First, he is distant cousins of the Kapoor-Kapoors. When his father first arrived in Bombay, they stayed in the Kapoor family guest house. But second, his father started working in the industry all on his own and managed to build up a small reputation as a producer. Anil technically was part of a film family, but when he started out his family power was so minor it didn't really help him. He worked and scrapped and killed himself to get ahead. He finally found popular success and worked really hard to hold onto it. Along the way, he did the occasional more artistic film very quietly without a lot of publicity, mostly known as the ageless smiling lighthearted star. And then he launched his kids Harsh Kapoor and Sonam Kapoor, using his star power to help them. And his connection to his now fairly successful producer brother Boney. He's old now, very old, but still working very very hard, and still focusing on big fun old fashioned entertainers.
Anurag is a representative of a whole force within the Hindi cinema, the west-facing Artistes who hate Indian pop culture at the same time they crave popular approval. And Anil is a representative of another force, the hardworking star who came up when the industry was too busy to think about art and now is denigrated for not having that sensibility. What this film is doing is showing how each side craves approval from the other but, in the end, it takes more wits and talent and pure EXTRA to be a star than to be an artistic director.
This is the same message that the film Fan landed on, and before that Guddi, and before that Luck By Chance. And I am sure other behind the scenes movies I am forgetting too. The people who really work in the industry, when they sit down to write a script, the vision they show is that it is the actors who are nastiest, smartest, toughest, and all around more brutal than anyone else. A director can give all the interviews and fancy statements he wants, but in his heart, he knows the star is ready and able to buy and sell his soul.
Okay, now my annotations! I took 6 pages of notes, I may not end up using them all, but we will see:
Disclaimer
The movie starts with the usual "this is fictional, not meant to defame any real person, purely coincidental, blah blah". Which took me a second to get, and then, HA! It's one of the best jokes in the film! Everyone onscreen is officially playing themselves. But the disclaimer is saying they aren't. But they are.
Real Movie Titles
In the first scene, when Anil Kapoor and Anurag are talking in his dressing room, they are referring to real movies. Anurag really did try to get a film called Allwyn Kalicharan produced, and Anil Kapoor really was making a movie called Dil Dhadakne Do.
Mashaal Story
When Anurag and Anil go out to be interviewed, Anil casually tells a story about filming Mashaal. There's a lot of layers to that. It is a reminder to Anurag that he worked with Dilip Kumar, worked closely enough with him to call him by his real name "Yusuf". Anil is no posturing popular actor, he worked with the best of the best. It's also a reminder that Anil crawled his way up, he didn't start with a grand launch, he worked and worked until he got that second lead role in Mashaal and made a mark opposite Dilip Sahib himself.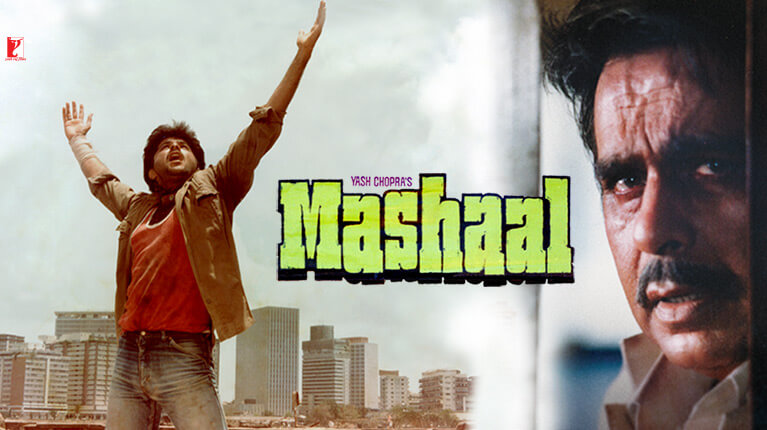 Last Name Kapoor
Someone in the audience tauntingly says that it is easy to make it in films if your last name is "Kapoor". Very telling comment in regards to Anil. Yes, his last name is "Kapoor". But what did it get him? Poor relation status with the other Kapoors? Years of struggle to get a job in order to help support his family who were barely making it on his father's producing profit? He has the name, but nothing that comes with it, it is a comment that reveals the very emptiness of the whole nepotism debate which ignores specifics.
Personal specific insults-Anurag's Brother, Mr. India, Karan Johar Hand Me Downs
What I enjoy about these is that the back and forth at this point is so very specific, it is filmi person to filmi person. This is not Anurag and Anil posturing for the audience any more, it's way too specific for the audience to get. Anurag's brother is Abhinav Kashyap whose first movie, Dabangg, was a massive hit. Mr. India is Anil's biggest hit, the movie where he plays a hero with the power to be invisible. Referring to that isn't specific, but turning it into a metaphor, where Anurag says Anil has now become invisible in the modern world, that's too subtle to play to an audience. And then my favorite, Karan Johar Hand Me Downs. Partly my favorite because sometimes it feels like I am the only person who remembers this. Karan Johar bankrolls Anurag!!!! He is his friend, he supports him financially and personally and professionally. Anurag would be having a much harder time of it today if Karan wasn't quietly sponsoring him.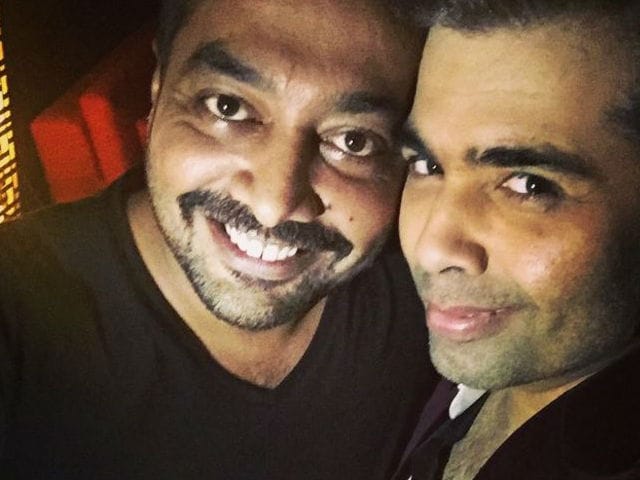 Taapsee-Nawazuddin
Anurag's first people to drop his calls after he insults Anil are Taapsee and Nawazuddin. PERFECT! They aren't big stars, they are parelal stars, the kind Anurag works with/has worked with in the past. It would be easy to name drop someone else, someone bigger, but that would not be realistic to the character of Anurag Kashyap.
Anil Looks Really Hot in Doorway
Anil looks really hot when he is kind of leaning in the doorway in his vanity van. I found this worthy of noting down.
Realistic-Shyam Benegal
Anurag says this will be the first time a big star gave a realistic performance since Shyam Benegal. Shyam Benegal is a director who first came to notice in the early 70s and is more or less still working today. He moves between super depressing realistic films, and more sort of lightly cynical black comedy films. And he does use big stars sometimes, it's true.
Munna, Nayak, etc.
Anurag taunts Anil by listing off the names of his former hero parts, suggesting that now he is playing one of those heroes for real.
Sunita
Anil gets a call from Sunita, his wife. She never appears onscreen, although it is teased a few times, but she does get enough references in phone calls to make her feel like a real part of his life. Sunita, by the way, was a model and flight attendant from a good family. When they started dating, she was making a lot more money than Anil. But after dating for years and years, he finally started getting good acting roles and they got married. It's a sweet love story.
Anurag Basu, Madhur Bhandakar, Vishal Bhardwaj
At the police station, Anurag Kashyap is mistaken again and again for one of the other big name arty directors. It's kind of a backhanded rhyme with the reference to Anil as playing that whole list of hero characters. Anurag is playing the role of "art director" and so far as the public is concerned, he is as indistinguishable from all the others as Anil's heroes are from each other.
Anil says "wife"
In the middle of a long complicated scene at the police station, Anil says "wife" when he should have said "daughter", the cop corrects him, he says he got confused and keeps going. This is when I became aware of what a long unbroken take this is. From the time they arrive outside the station until they leave, the camera never stops rolling. My guess is that Anil-the-actor actually flubbed his line in the scene but they went passed it rather than try to reshoot the whole thing. The flub ended up making me more impressed, since it made me aware of how much he DIDN'T flub. If that was left in, it means the whole movie really was done in long takes with complicated scripted dialogue, and that was the only miss-step the whole time.
Driver Knows Where She Is
Anil has to find Sonam and Anurag has her phone, so he calls Harsh at home to get the number for Sonam's driver to find out where she was last. Such an interesting glimpse into their busy lives. Anil is at the top of the pyramid, Sonam is there when he wants her, answers her phone, or shows up at planned events. But Harsh and Sonam are equals, so Harsh has her driver's number and stuff for when he has to track her down. Anil is struggling a bit because he is out of touch with the day to day life of his daughter.
Christmas!
It's Christmas! The hotel has Christmas stuff EVERYWHERE! FESTIVE!!!!
Event Wants Sonam, Not Anil
This is a very subtle thing. The film has established that Anil's star is supposed to be on the wane while Sonam's is rising (which is a slight fictionalization, I think in real life he still matters more). But at this particular event, a fashion show, Anil is totally useless. In a reflex star action, he offers to stand in for Sonam since she left the show in the lurch. And they don't want him. This is right after the young female hotel clerk didn't even recognize him. Anil may still be king for the taxi drivers and fanboy hotel managers, but the young urban women of Bombay turn to Sonam.
Anil is Hot in Glasses
Anil puts on glasses to look at the security footage and is hot.
"Surinder Kapoor"
It's in this sequence that I get a good look at the fake name plate on the fake air force uniform Anil wears this whole time. "Surinder" was his Dad's name, so that's a nice little tip of the hat.
Boney, Trainer
They arrive back at Anil's house to find Boney Kapoor, his older brother, and his trainer waiting for him. In terms of making this actual film, I am sure they couldn't get Sunita or Rhea, his real family, to appear on film. So it was easier to just use Boney and have him say "they all got tired of waiting and left". But I like the glimpse of family life, seeing Boney hanging with his trainer, two people who are very different roles in his life, but both are always in and out of his house.
Harsh, Playing a Himbo
Harsh brings so much joy to my life! He is SO GOOD in this role!!!! Just fearlessly mocking himself. And the fun thing is that it is layers on layers. On first watch, we think it is Harsh-the-person making a fool of himself by playing the himbo. But on later watch, when we know he is in on the plan, it is Harsh-the-character making a fool of himself by playing the himbo.
Kaagaz Ke Phool
This is a really high class reference from Boney in response to Anurag saying he is making a movie about a director. One of many moments scattered through out showing that Anurag is a snob for discounting the popular film folks like the Kapoors. Pulling this out of the air, the optimal film about filmmaking which most people don't remember is about filmmaking, that shows that Boney is way smart.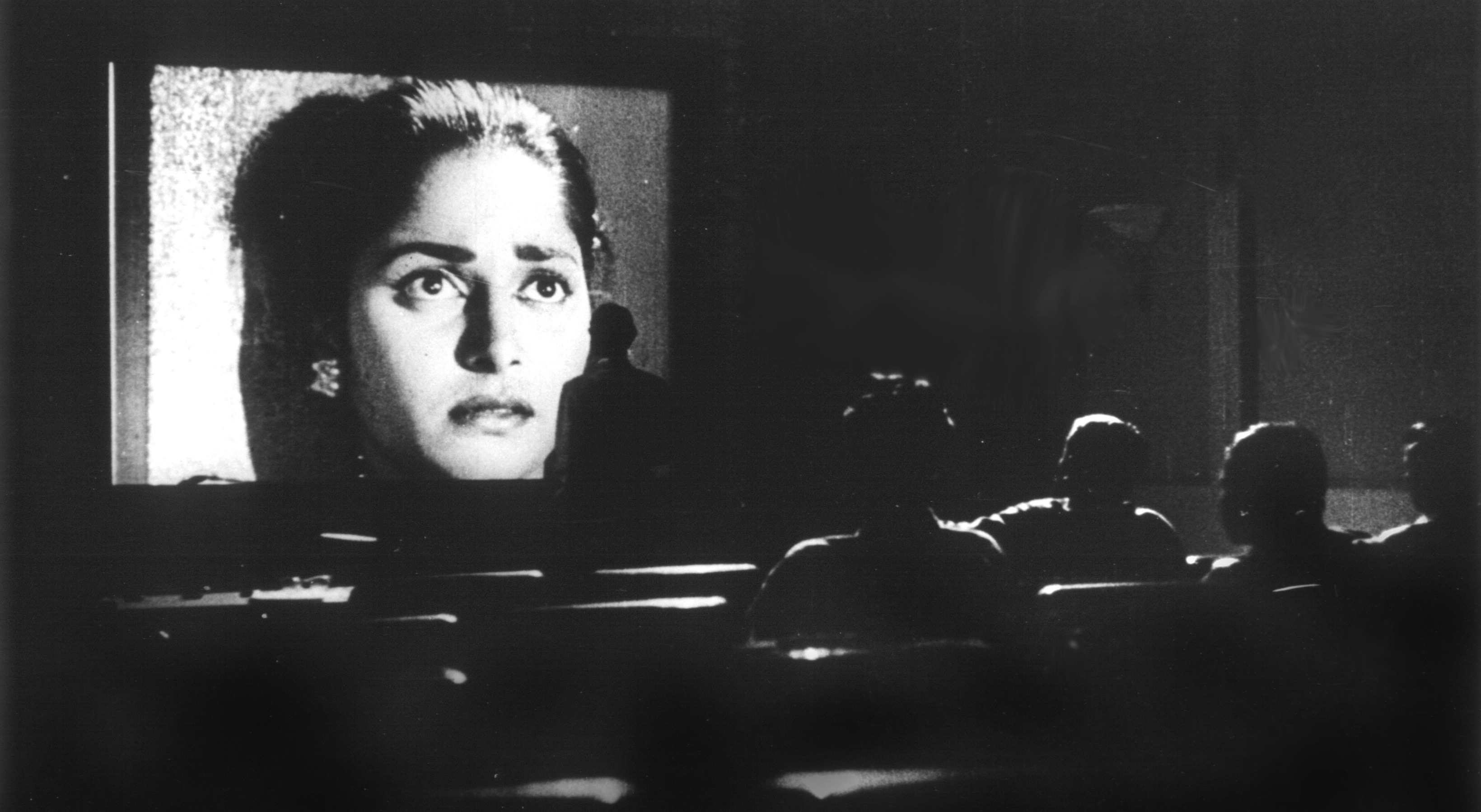 Aaliyah-Anurag's Daughter
There's a comment here about Aaliyah, and Anurag's parents being in town. A little nod to how interconnected the film industry is, even folks you would think weren't in the same circles still know these family details about each other.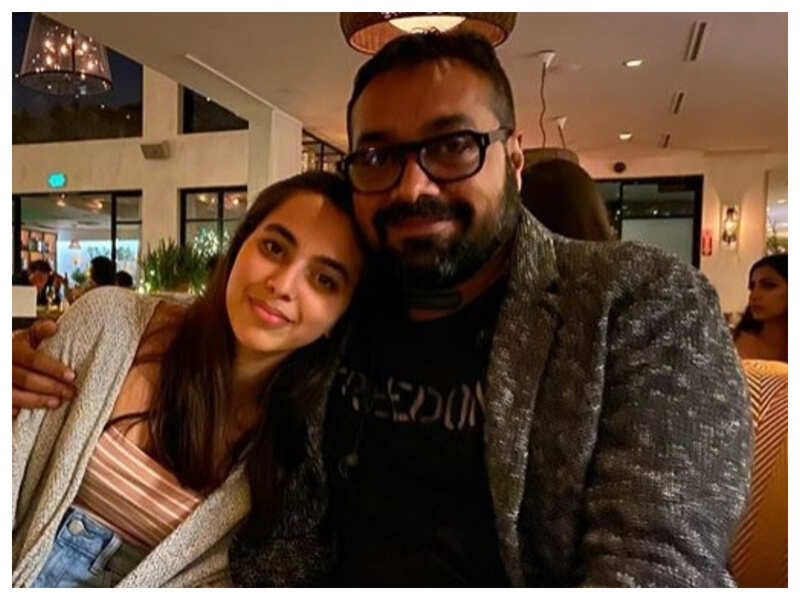 Bhavesh Joshi
Motwane, who is directing this, directed Harsh in Bhavesh Joshi which Anurag produced, and which was brilliant but a flop. So having Harsh-the-Himbo call it out here is a funny little joke about Anurag and all his flops, and also a little reminder that "don't discount Harsh, that was a good movie".
Xmas Light Fight
I SAID THIS! Like two years ago, I wrote a fanfic which ends with a big fight scene using Christmas lights! Motwane reads my fanfic!!!
Anees Bazmee
The first taxi driver Anil approaches, asks for Anees Basmee's number. Anees Bazmee is a big budget comedy director who Anil has had several hits with. He is exactly the kind of populist director that a taxi driver might enjoy, and makes the kind of films that Anurag Kashyap would hate.
Anand!
I don't know why I wrote this, does anyone else?
Anil-Good Shoulder/Waist Proportion From the Back
The camera is following him as he walks around talking to people, and it made me notice that he has a really nice shoulder/waist proportion when shot from the back.
Breathing-Javed Mic Conflict
This is really tiny, but it is the only clear error in the film. When I meet Motwane, I will point it out to him. Anil Kapoor is running ahead and the camerawoman is chasing him. We hear her panting into the mic on the camera as she runs, which is a great touch of realism. But we also hear Anil Kapoor shouting after the man he is chasing, "Javed!". Which is not realistic. If the mic is attached to the camera (thus getting her breathing), it can't possibly be capturing what Anil is saying as well. This scene should be her breathing, ambient crowd noise, and nothing from Anil.
1986 13 Superhits
Anil gives a great monologue here. Speaking of which, Harsh gave a great monologue earlier in the film. Seeing as this was clearly shot in an unbroken take with sync sound, both those monologues are spectacular achievements and should be applauded. Oh, and Anil really did have a bunch of superhits in the mid-80s. Kind of interesting, what he says in his monologue here weirdly echoes what his brother Sanjay says in his cameo in "The Fabulous Lives of Bollywood Wives". It's not about having that string of hits, it's about how you handle yourself when they are gone.
One 2 Ka 4 Fan Moment
Anil dances for the crowd at the neighborhood festival to his hit song "One 2 Ka 4". Couple things about this. First, it is in keeping with this movies harsh view of fandom. Anil can't just ask the crowd to help him because they love him, he has to dance for them, just as he has to give away his watch earlier, and take selfies with people, and on and on. Stars are seen as people to give to you, not be given too. Second, "One 2 Ka 4" is a song about being a conman, which resonates with the end of this film. Third, it's totally the same concept as the end of Fan!!!! It's not just "all the world's a stage", it is that there are stages all over the world. The star can use his power once he is on a stage, whether it is a little neighborhood festival or a movie screen.
Marriage Comment
Ouch!!! Anil says to Anurag that he shouldn't hate him because he has a happy marriage and Anurag has two failed marriages. Knowing that line was written by Anurag's best friend really puts a whole other flavor on it, doesn't it? I mean….
Cannes
HA! After Bombay Velvet failed, Anurag at one point declared he was moving to France because that's where Cannes is and they appreciate good films there. Anurag is such a drama king, and mentioning him dreaming of this film playing at Cannes is another nice little slam written into the script by his best friend.
Insaan!
Insaan was the slogan of Harsh's character in Bhavesh Joshi. I adore having him say it again in this movie as he drives his car into his father.
Final Thoughts
What this film is saying is that Anil Kapoor wins because he is willing to go farther and harder than anyone else, he has his family behind him, and he is really REALLY petty. Anurag loses because he always discounts everyone else, and he doesn't have that killer instinct (he didn't really kidnap Sonam and cut off her finger, Anil actually shot him and got him sent to jail). The film isn't exactly saying that Anil is a better person than Anurag, but if the question from the start is if the director or star are more special, the film clearly says "Star".
Okay, bed now good.