Happy New Years Eve! I work until noon, and then I am off until Monday! Woo-hoo!!!! Party party board games and jigsaw puzzles!
New Years Superstitions!
I have a very bad habit with superstitions of believing completely everything I hear forever and ever. You can't keep acquiring superstitions and never dropping old ones, at some point it just becomes very difficult to function. Do you know how hard it is to drive in the country if you can't look at a load of hay or a white horse, and have to stop and watch a buzzard until it flaps its wings, and say "rabbit rabbit rabbit" every time you pass a cematary?
For New Years, when I was a kid we started following a rule of "if you have a sweet taste in your mouth at the new year, it will be a sweet year." Pretty simple, you just eat a sweet right at New Years.
And then we added on hoppin' johns, black eyed peas and rice, also supposed to be eaten right at the New Year.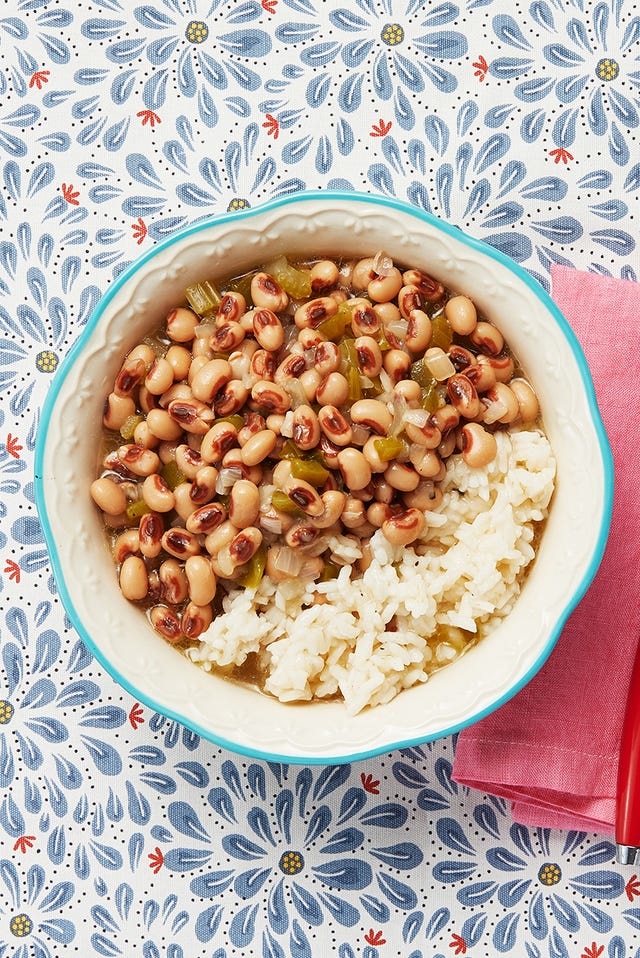 And then there's the Herring tradition from the Scandinavian countries that I just threw on a few years ago because I had sardines on hand and now I can't get rid of it.
We also have one steady Tradition, which is to go out on the sidewalk at midnight and bang pots and pans. When I was growing up, there was one other family across the street that had the same tradition, so we would go out and bang and shout, and then wave at them, and then go back inside and go to bed. Now we don't necessarily have any other pot-bangers around us, but it's still nice to do.
So my New Years plan is, in the 60 seconds between midnight and one minute after, I have to run downstairs and bang pots and shout, then run upstairs and quickly eat something sweet, hoppin' johns, and herring one right after the other. I'll line them up on the table so I can move fast fast FAST.
Also, my own personal superstition that I invented in my head, the way I am feeling/what I am doing at midnight will either curse or bless the ENTIRE YEAR. So if I feel sleepy or headachey or stressed or anything but perfectly calm and peaceful at the second the clock strikes midnight, the whole year is ruined.
And now you say, "But, what were you doing at the stroke of midnight on 2020?" Good question! I had New Years totally by myself, I bought a bunch of junk food and stayed home with my dog and binged TV. HA! My theory WORKS!!!! I control the universe and if I mess up at all my New Years celebration this year, all of 2021 will be terrible. But I have to remember, not to feel stressed.
Anyway, what are your traditions and superstitions? If you have any good ones, I'll pile them on top of my current list! Or you can tell me things just for fun, if you say "it's good luck on New Year's to stand on your head", I'll do it. While eating herring and black eyed peas.