I just saw The Big Sick, which was great, but made me think about how there is something that I think of as common sense but which I have never fully said out loud and we have never talked about.
In English/Vinglish, Sridevi is a married woman. She dresses like a married woman, she wears a mangalsutra, she wears Sindoor, everything about her screams "married" so far as Indian culture is concerned. But her classmate, Hot French Dude, doesn't know that, can't read those signs. So he comes on to her, gently indicates his interest. And she is devastated, feels terrible, blames herself for not being clear and somehow leading him on.
Now lets look at the gender reverse. A young desi guy who knows perfect well he will be marrying a proper desi bride some day. He starts a relationship in college that has to be secret and kept from his family, and which probably has no future, because of course he will be marrying a proper desi bride. But, just like Hot French Dude in English/Vinglish, the woman he is with for that relationship may not be able to read those signs. And unlike Sridevi in English/Vinglish, the dude isn't necessarily going to feel guilty about it or even see it as a problem that she has no idea how differently they are seeing this relationship.
This is a very VERY common story. When I bring up Indian movies at parties, often this is the story I get in response, from the dumped girlfriend. "I saw some of those movies when I was dating this guy, it was horrible, he just stopped calling me and disappeared." Or even, "his mother told me to leave him alone". Sometimes it is, "my college boyfriend showed me these movies, we lived together for a few years, but then it just ended and he is married now". Alternatively, I've been in desi events where it's been straight up joked about, the white girl who thinks she has a relationship but she really doesn't. I should say, joked about in a way that makes fun of and blames the desi guy, I'm not friends with horrible people. But yeah, there's an assumption that if a desi guy is dating a white girl, she had best be careful.
I should say that I also know loads and loads of desi guy-non desi girl relationships that worked out GREAT. But it's pretty easy to tell the difference. The ones that work out great, the girl met his parents within the first month or so. She went to family weddings, she went to family holiday celebrations, there was no hidden part of his life. The ones that don't work out, she met all his friends, she knows everything about his life, they are living together, and yet somehow she never really met his parents, or any relatives from the older generation.
There's some logic behind this idea of the white girl being a disposable oat sowing place. For one thing, yeah, better her than a desi girl. Speaking in broad generalities, a desi girl is more likely to come from a kind of background where having a pre-marital relationship would severely damage her life. And for another, white woman just have it easier. They don't get traffic tickets, they don't get stopped at airport security lines, they can almost always find jobs and taxi cabs, it's great. So if you are a desi boy, it can feel like the white girl is so powerful and in charge and safe, that you can't REALLY hurt her. So if you want to have a dating relationship like other people do, pick a white girl, it's a victimless crime.
And of course there is the appeal of the exotic. White skin is still the biggest defining quality of beauty for desi culture. Plus years and years of the white woman being fetishized, being turned into a status symbol, something you can "win" from the white man, all of this comes together when a desi boy is on an American college campus and suddenly realizes he can flirt with the white girl sitting next to him in class.
This whole situation is sad for both sides of course. The Big Sick does a brilliant job of focusing on why it is sad for the desi boy. You get used to dating white girls, you don't really think about it that much, and then you end up falling in love which wasn't supposed to happen. Now you have to choose between living a "normal" life and being with the woman you love as all of society around you says is okay, or sticking with your family who raised you. Often the answer is to break up with the white woman who understood you and liked you and made you happy, and instead settle for marrying a desi woman who never quite gets you the same way. Which brings in another person to this tragedy, your new wife, who has no idea that you were in love before and are comparing her to an impossible ideal.
The desi side of this triangle is shown over and over again in Indian films. The guy who had love affairs, casual or serious, before marriage. The innocent bride trying to understand his past. But the white girl side is strangely absent. Look at Pardes, for instance. Our innocent Indian heroine comes to America and learns that her fiance had a serious white girlfriend and still spends time with her. This is sad for the heroine, and wrong in the fiance, the film shows her sadness and his moral wrongness for trying to have both women. But it never shows what it means for this white girlfriend who is dumped and learns her boyfriend is marrying someone else, and now is left in this odd shadow world.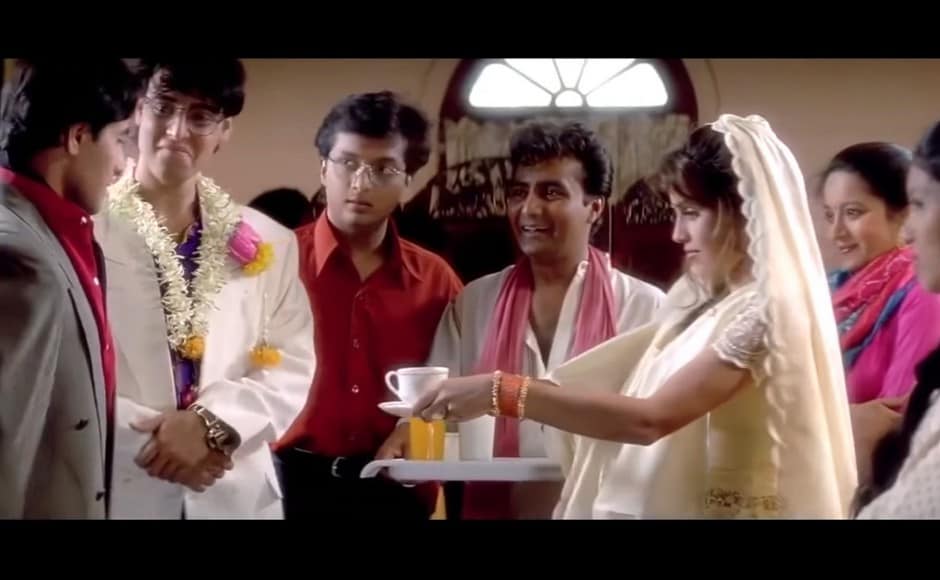 Western pop culture doesn't really show this story either. They would be the ones to take the side of the white/western girlfriend, but it's just not a story they seem to be aware of or care about. Even The Big Sick which, again, was brilliant and perfect and no shade there or anything, chose to focus more on the desi side of things.
So, let's take a moment here and talk about the white girl. Yes, she won't be arrested or thrown out of her family or anything super super obviously bad like that happen to her just because she had a relationship that ended without marriage. But there is still a world of hurt in this situation for her.
The women I have met who survived this kind of relationship really struggle with it. Because you go into it thinking you know how the world works, thinking you know what is happening. This is a dating relationship, everyone is on the same page, these are the rules. And then out of nowhere, you learn that your whole world view wasn't quite right. What you thought of as a serious relationship that was going somewhere was actually just sowing wild oats, was a lie. Your heart is broken, sure, but more than that your faith in yourself is broken. It's one thing to have a break up because he just isn't into you any more, it's something else entirely to have a break up because you learn the whole unspoken premise of the relationship was not the same between you two. And just to add to that, you also realize that everyone you met in his desi world (his desi friends, his siblings, his cousins) knew this big secret thing and you didn't. The whole world was conspiring against you.
Even worse, because you are a woman, you will blame yourself. You will think "I was a fool, I should have understood his culture, I should have seen the signs, I should have protected myself better, this is all my fault". You may even think, "I will change myself, I will become Worthy of being his love".
There's only one Indian movie I can think of that showed this kind of aftermath, Salaam-E-Ishq. I'm kind of stunned every time I remember it, because who would have thought this big Masala dumb movie would have such a hidden gem? One of the heroines is a white woman whose desi boyfriend dumped her and came to India to have an arranged marriage. She has convinced herself that she has to follow him and confess her love in Hindi and be the proper Indian woman, and then he and his family will accept her. And then once she finally meets him, she understands that it will never happen, he never really cared for her, and she is broken. Before finding her strength again and telling him off. This is the woman I meet at parties. The one who was big eyed and fully in love, and can't quite understand what happened, how it all went away.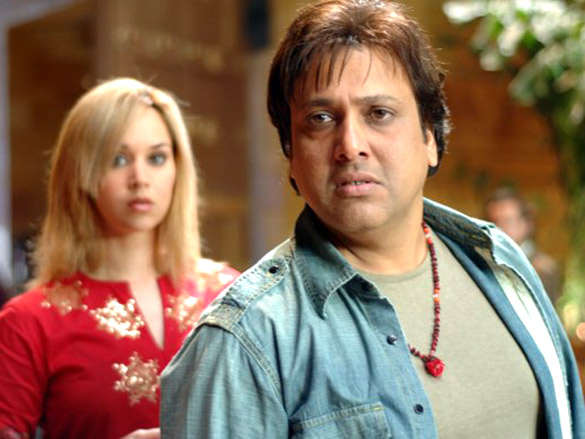 But the thing is, it ISN'T your fault! Any more than it is the fault of the woman who is cheated on, or the woman who marries a man that is secretly homosexual. He knows something you do not know, he is making choices with full understanding you lack, it is HIS fault. He set out to have a relationship with a white woman, he planned all along to enjoy this and know it wouldn't lead to marriage, and he knew perfectly well that he was lying through deed if not word. Sure, in India a college romance is understood to be temporary unless parental approval comes through. But if you are in the West, you are expected to follow the western rules. Dating, living together, all of that means you are GOING somewhere. It's not up to her to learn about your culture and intuit that this relationship is meaningless, it is up to you to tell her that this relationship is meaningless. Or, alternatively, to not start the relationship at all since you know it has a false premise.
I am talking in broad generalities here, "desi guy" and "white woman", but BOY do those generalities seem to play out a lot in real life! Something else I consistently hear at parties and stuff when I bring up Indian films, white girls saying "oh yeah, so many Indian dudes reach out to me on social media/dating sites/etc." And they come on STRONG. Like, writing poetry on the second date kind of strong. It doesn't feel like "I like you individually as a person", it feels like "I am playing out a playbook in my head and you just slot in to the role of 'white woman'".
Complaining about how white women are portrayed in Indian media, or even complaining about Indian men dating white women, feels a bit racist, a bit unfair. Again this is what The Big Sick did so well. He is dealing with thousands of years of expectation and pressure, with the real possibility that his family will cut him off if he dates a white woman. She is dealing with being unhappy because a relationship doesn't work out. Saying "oh the poor white woman" feels wrong, feels like it isn't acknowledging the power imbalance.
But a relationship between two people shouldn't be about a power imbalance! It's okay to say "what my ex-boyfriend did to me is really REALLY sucky, and watching movies and pop culture reinforce it makes it even more sucky, and feeling like I can't complain about it because that is culturally insensitive makes it SUPER sucky".
For some of you, hopefully this post is a moment of "I feel SEEN". For others of you, hopefully this post is a moment of "okay, I get now why folks have a hard time with the white woman trope in films". And for a lot of you it is probably a big "yeah, I know, so what". But I realized it is one of those underlying premises that I have been operating on the assumption everyone here knows, and that may not be the case, so I should talk about it.