You think "it's a dumb dance movie! I know it will be bad, no biggie, I have seen dumb dance movies before". But, you have no idea! It's so SO bad! The greatest value in it, is that it makes you appreciate the high comparative quality of other dance movies.
So far as I am concerned, the goal of popular media is happiness. That doesn't mean it can't make you think or feel, for some people thinking new thoughts or feeling a range of emotions from fear to sorrow does make them happy. But popular media should be something crafted to make the majority of people in the world enjoy experiencing it. There's a separate category for art that is not crafted to be popular, that is crafted to speak to a group with an elite understanding. But popular art, it's just there for people to be happier for having seen it.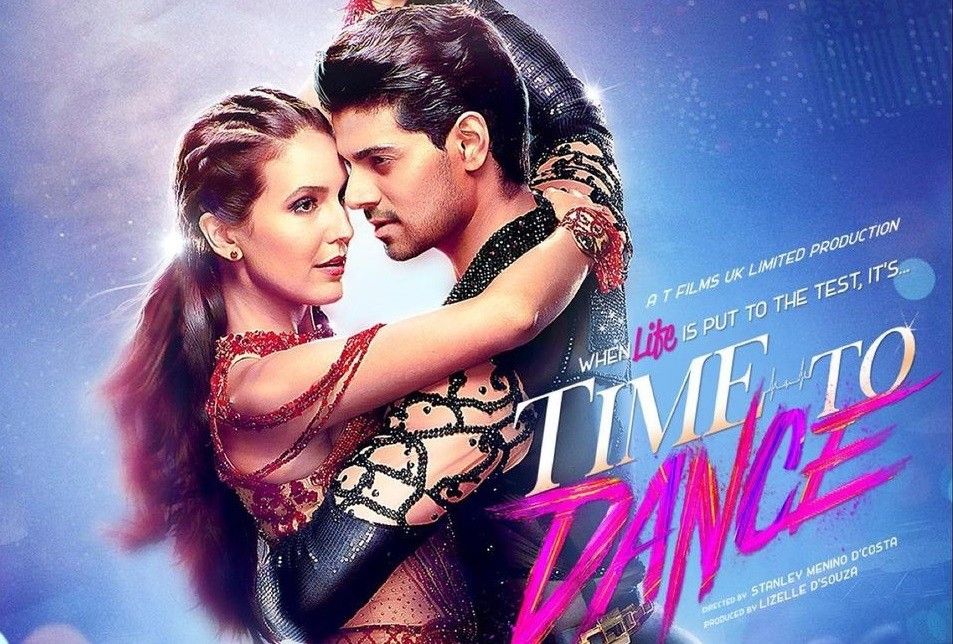 Dumb dance movies make me very very happy. The plot is predictable, the dialogue is trite, the acting is stiff, and the dance numbers are ridiculous. But it brings me joy!!! And must bring a lot of people joy because there are a lot of dumb dance movies.
Here's the thing though. Just because the end product is brainless, doesn't mean the person who made it is brainless. It takes a lot of effort to successfully make something that is enjoyable, but dumb. You think "bad acting, predictable plot, trite dialogue, I could make this!" But, you can't. There's a surprising amount of skill involved in making something that is both bad and good at the same time.
This movie, NO SKILL!!!! First off, the dancing is really not great. I should say, the dancing and choreography and directing is not great. The whole concept for the dance numbers is not great. You don't actually need a great dancer to be the lead of your Dance Film (although it helps). What you need is choreography that plays to their strength in a way that makes them LOOK good. And directing that edits it all around so you don't notice the flaws. And a concept that is so fun and ridiculous, you don't care about the details. And a fabulous group of actual real dancers backing up the stars. In this case, the two leads are not only shockingly bad dancers, like no joy or rhthym to them, it's also really boring choroegraphy. Sooraj Pancholi can basically only do a sort of pointing/skipping move when he dances. Fine! Have him point and skip on top of a helicopter, or while all the back up folks are doing back flips around him, or in 3D, SOMETHING. Isabelle Kaif looks stiff and unhappy while dancing. Okay, fine, have her be stiff and unhappy in slow motion so it's harder to notice. Or surround her with chorus girls who look the same so she is kind of lost in the crowd. I'm not saying I could actually make it better with my ideas, that's kind of my point, I came away from this with a lot of respect for truly talented folks. But I at least know enough to know that there has to be SOMETHING more, someone involved in this needs to have a real vision for how to make the dance numbers pop.
A dance movie lives and dies on the dance numbers. It's what makes the whole rest of the film worth watching for the audience, it's also what says to the audience "yeah, we know this is a silly movie, but we are working hard to make it fun for you". You don't actually want a dance movie with a real "plot" or anything, because it distracts from the dancing. That's why I like Step Up 1 the least of all the Step Ups. It has an actual plot and actual good acting and BOOO!!!! I don't want that in my dance movie!!!! I want Step Up 5: All In where there's some big competition that will save the school, but mostly a lot of really really inventive dance routines. In a film with good dance numbers, weak acting and predictable plot and so on is actually a strength. But in a film with bad dance numbers, all of a sudden all those things become problems.
In this film, it's beyond the normal "bad acting" and "predictable plot" and so on. It's just SO bad!!!!! I can happily watch any of the ABCD movies, or the Step Up movies or Student of the Year 2 or anything with Astaire-Rogers or Gene Kelly or Eleanor Powell all on my own and enjoy them. This movie is sooooooooooooo bad that the only possible way to watch it is through a communal hate watch. Partly because you need someone with you to confirm "wait, that just happened, right?"