Home ownership is HARD y'all!!! I was up at 5am today because it was supposed to rain and I had to bring my yard waste bags into the garage, and then it didn't rain. What with one thing and another, totally forgot about the watchalong this week. And yet, also really really want a watchalong!
It's Courtney's birthday week (yaaaaaay, Courtney!), but she is busy and so has requested her birthday celebration be moved to next weekend. Which means we can do WHATEVER WE WANT.
Tomorrow morning early or Sunday morning early would work best for me. How about you? I could also do Sunday afternoon if that is better again this week. But not Saturday afternoon, because that is when (hopefully) I will have people delivering a bed so I can stop sleeping on the floor.
In my moving haze, I also completely missed Kajol's birthday. We should do something for her, right?
Now I am going to throw out some of my favorite Kajol options:
Gupt: Only on Einthusan, so 90s and ridiculous and delightful it has to be seen to be believed.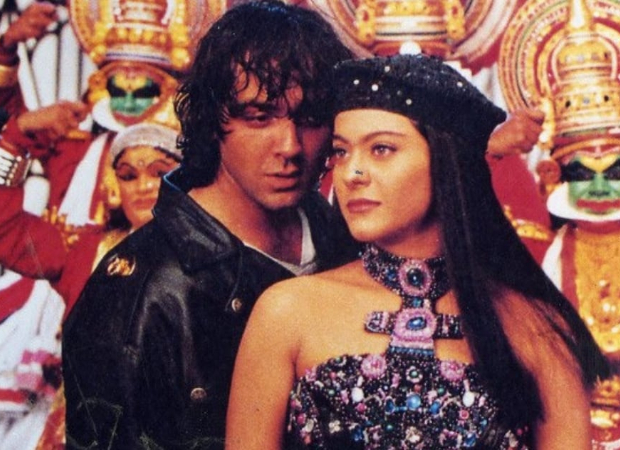 Dushman: Available for rent on youtube, and einthusan. Kajol plays a double role and an action heroine!
Minsara Kanavu: Delightful love triangle, amazing soundtrack, Prabhudeva dancing, available for rent on youtube.
I know it's last minute and I've been a Bad Blog Friend lately, but I really hope someone is free sometime because KAJOL! and 90s! and HAPPINESS!