BANG BANG! The greatest Hrithik movie of All Time. Greatest Movie of All Time in general? MAYBE! Filmikudhi is perhaps the only person who matches me in devotion to this great cinematic achievement. Now that it is on Hulu/Disney Plus, we MUST watch it this weekend. What day/time is best?
Bang Bang! It's just SUCH a great movie. Pure cheesy happiness, with a dash of great dancing and stupid action sequences. I'll just give you a little taste: at the end, Hrithik water skiis behind an airplane.
I have been waiting and WAITING to pick this for a watchalong and now, FINALLY, it is available mainstream. If you have the Disney-Hulu bundle, you can now watch Bang Bang and your life will become and endless stream of pleasure.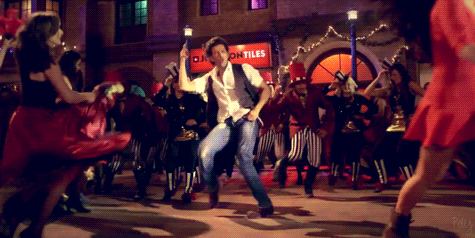 As my fellow Bang Bang worshipper, FilmiKudhi absolutely MUST be there for this watchalong. So, FK, what day and time works for you?