Woot! I'm just gonna start typing and see what brilliance pours out of me. I'm PUMPED!!!!
Slow Burning Korean Style Mini-Serieses with SRK
Keep in mind, I have watched only 2 K-Dramas, both of them years ago, so I may not be hitting the tone right. I need your help! Jump on me with more details that would fit in this kind of genre.
The Heart is a Dancer
A rich young woman who is a little spoiled, but at the same time doesn't have real love from her parents and family foolishly swears she will do an exhibition dance at a big family wedding just because she is jealous of her cousin who is a contest winning ballroom dancer. She tries to find a teacher, but all the wealthy successful fancy studios just compare her to her cousin. So instead she stumbles into a neighborhood dance club when she hears them rehearsing on the top floor of the coffee shop.
Shahrukh is the president/host of the club. His wife and he loved to dance, they were former champions, and after she died he started this club. The young man who works in the coffee shop has a crush on our heroine and starts joining the dance club too to follow her. Meanwhile, her parents have arranged her engagement to a wealthy handsome family friend but she is avoiding meeting him. They encourage the family friend to join the dance classes as well in order to meet her without her knowing who he is. At first, they hate each other, because he is snobbish and withdrawn. But then Shahrukh encourages them to dance together and they are amazing dance partners.
She and the sweet young man from the coffee shop become good friends, mostly he listens to her complain about her snobby rude dance partner while he stumbles through dancing with the old ladies in the club. Shahrukh goes home every night and tells the photo of his dead wife about these young people.
And then A LOT more stuff happens. The rich young man and she fall in love, but then she learns he is the man her parents want her to marry at the same time that his father does an evil take over of her family's business so she sadly says good-bye to him out of family loyalty and her parents don't even realize what she did for them. She cries on the shoulder of the nice coffee man and they become dance partners and finally he yells at her and expresses his feelings and that she can't keep using him and she slowly starts to see him as a romantic prospect. But then the rich young man comes to her and tells her he left his family for her and she feels obligated to get back with him.
WHO WILL SHE CHOOSE??? Or will she choose no one? Also, if Shahrukh is the wise dance teacher in this plot, does he get a romance or not? What's the rules of K-dramas?
Love Money
Shahrukh is a widower who is struggling to keep the family business going or the sake of his two ungrateful children. He is very dignified and repressed. The family business is struggling and needs money. But it's okay, his son is about to marry a girl from a wealthy family. Shahrukh is planning the wedding and dealing with all the complications and everything and keeping it going smoothly. Especially difficult is the girl's rich aunt from America who is over the top and a little bit of a flake and always wanting to do stuff like change all the wedding colors to pink because her astrologer said pink would be lucky for the couple. And then Shahrukh's son comes to him and tells him he just eloped, with his college girlfriend, and begs for help.
Shahrukh promises to fix everything. He sends his son and his new wife off on a month long honeymoon and then goes to the household of the fiancee and her family to fall on his sword. The fiancee's father is furious. But then turns cold and practical. His daughter is young and beautiful, she will get over this. But his sister is old and unappealing. And he can't throw her out of his house, but his wife hates her and wants her to go. He will give the money to save Shahrukh's company if Shahrukh can convince the sister to marry him. But be warned, she will not agree to an arranged marriage, she has to think it is love.
Shahrukh has a long night debating this, and finally figures out a way to do what is needed and retain his honor. He goes to the sister and says that she is very different from him, his house is empty and lonely, he needs something to fill his days, she will be the yin to his yang. He does not say he loves her, but he also does not tell her he is marrying her for money.
They get married with mostly honesty between them. It is companionship and a shared life, not love. She leaps into decorating his house and then his office based on her psychic and astrologer and dream journal. His loyal secretary LOVES her, as does his loyal houseman. Even his old friend from college things she is very very good for him. His spoiled daughter hates her, especially after she tells the daughter off for demanding too much of her father. Shahrukh himself slowly slowly comes around to being happy and seeing that she makes him happy. After months, she slips out with a comment about loving him. He is shocked, and she casually says that of course she loves him. She always swore not to marry without love, so after he proposed, she determined to fall in love with him and she did. She knows he doesn't love her, that is okay, she doesn't need to be loved to be happy, she just needs something to love. That comment makes Shahrukh realize he loves her too, but he doesn't know how to express it.
He asks advice from his friends and struggles to figure out how to turn this into a love marriage at this point. His secretary and houseman and everyone help him, he buys tickets for a romantic honeymoon that they never had, his houseman packs her clothes so they are all ready to go, everything is all set. And then he comes home, and she is GONE!!!! And he learns his daughter came by.
His daughter came to the house to talk to her stepmother and calmly explains that she just got engaged to a rich young man, so her family now longer needs her money. She lays it out that Shahrukh was going to get a pay out if they managed to be married for a year, but now he doesn't need it. He only married her for the money, she can go now. Heartbroken, the stepmother has quietly left the house and their lives.
Shahrukh, thinking this was her choice, does not follow her and instead throws himself in to planning his daughter's wedding. She is too ashamed to return to her brother's house, and instead goes to stay with an old friend. At the old friend's house, she meets the old friend's very kind and gentle widowed brother. He sincerely enjoys everything she does, laughs at her, is fun. And finally proposes.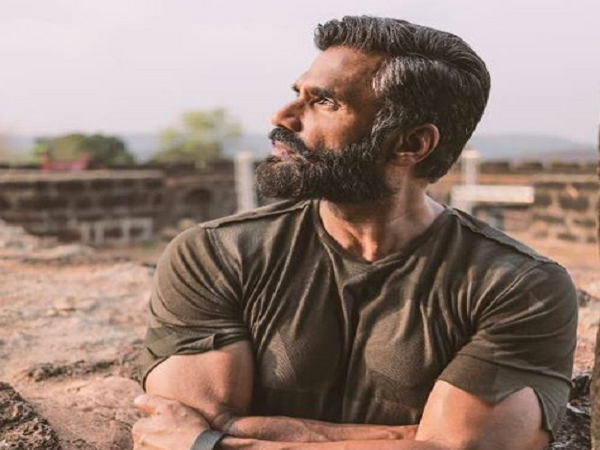 Who will she choose? Will Shahrukh have lost his chance at love by not fighting for it? Or, when his wife bumps into him again, will she realize she doesn't love the sweet nice brother-in-law after all?
The Twentieth Wife
A historical!!!! Shahrukh is the aging emperor Jahinger. He is comfortable in his rule and in his strength, but lonely. He has many wives and many children and many relatives, and yet somehow there is no one who wants nothing from him, and no one with whom he can fully share his burdens.
Meanwhile, Nur Jahan is the wife of a much older man, a former warrior currently a governor of a territory. Her life happens in predictable fashion, nothing is challenging to her or interesting. Until her husband decides to go to war with the empire. She is desperate to change his mind, and then desperate to help him succeed and survive, which of course he does not. Jahinger in the palace barely even notices this revolt, it is put down as a matter of routine for him. And then, also as routine, he invites all dependents of his defeated foe to be brought to the palace and cared for.
The first time he and Nur Jahan meet, it is at a poetry recital. She asks a sharp question from behind the woman's screen of the poet and Jahinger is intrigued and they have a brief exchange about poetry while she is well screened. He invites her to continued poetry discussions, always screened and chaperoned. Slowly the discussions turn into debates on economics, politics, diplomacy, and he is always impressed by her intelligence, even using some of her ideas.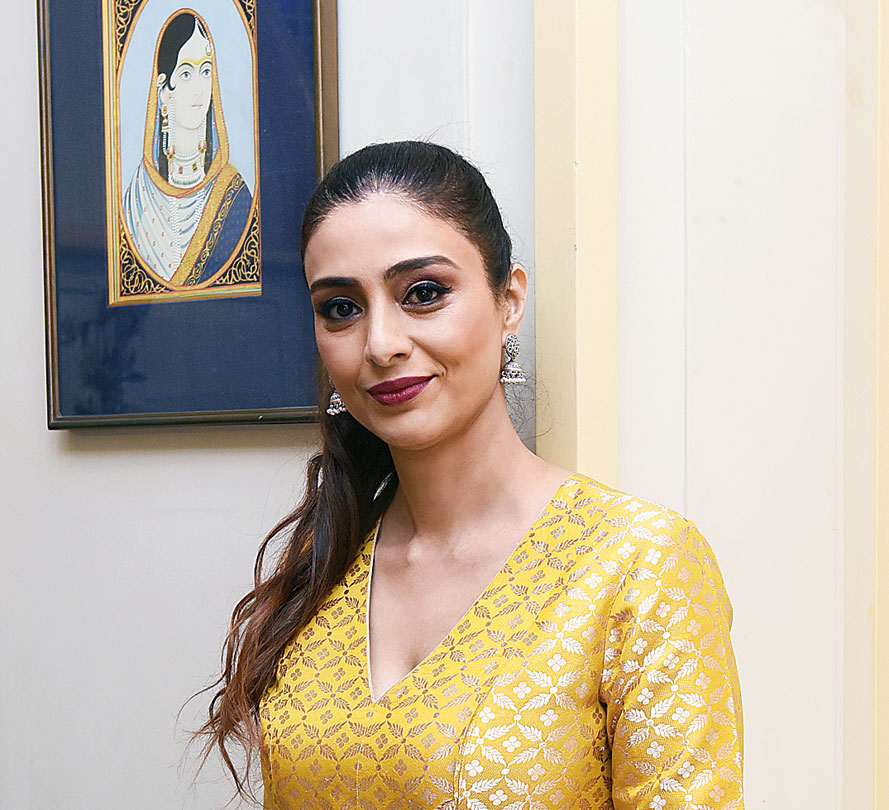 Meanwhile, Nur Jahan is aware this is the emporer who killed her husband. She is pressured by the other women of her household not to think kindly of him, but at the same time she knows she cannot refuse his invitations or insult him in anyway. And slowly she comes to like and respect him while still torn in her loyalties.
After months of this, the emporer proposes to her, asks her to be his 20th wife so that he may see her and speak with her without the screen. And she turns him down, revealing her identity as the widow of one of his enemies. He turns angry after the rejection, cold and biting in his comments to her, saying that he proposed out of pity, that he is an emporer and she is a powerless dependent, but she refuses to rise to the bait. He sends her away. And immediately regrets his words. He is distracted in state meetings and so on, until finally he sits down and writes her a letter, confessing that he finds himself thinking of her differently than any other woman. That he has never seen her face, but respects her mind so much he wishes to join with her. And on and on and on. Naturally, she can't resist such a letter. And she has also been miserable, and found herself speaking up in sharp defense of him when the other women criticize. She accepts his proposal.
They are married, but she admits she is shy with him, having only ever been with her much older husband. And so they spend their first night talking. Slowly, they hold hands, meet eyes, eventually kiss. At which point, he is kidnapped!
Okay, did I come close to what K-Dramas are? What do I need to fix or change?