I am continuing my podcast binging. So soothing! So fascinating! All these crazy unexpected people with crazy friends and relatives who hire hitmen and stuff. And that got me thinking, what would be the most fascinating Shahrukh character/setting for one of these nutty "a seemingly perfect family in a perfect town, but then MURDER" stories?
The podcasts about systemic injustices and violence and stuff, blech! Don't like them! I like the ones about family disputes over inheritance, or weird love triangles, or the seemingly perfect couple who fall apart because he insulted the self-published book she wrote. Or, my favorite, the rural British book club that was filled with murder and septuagenarians being seduced by sleazy 20 year olds.
Okay, looking at SRK's filmography, which setting would be most super fun to have an mysterious unsolved murder suddenly happen?
For my taste, K3G! 100%. Obviously, Amitabh dies. Suspicion lands on each relative in turn. And in the end, it is Rani! Who hired a hitman, never having forgiven him for trying to force the engagement.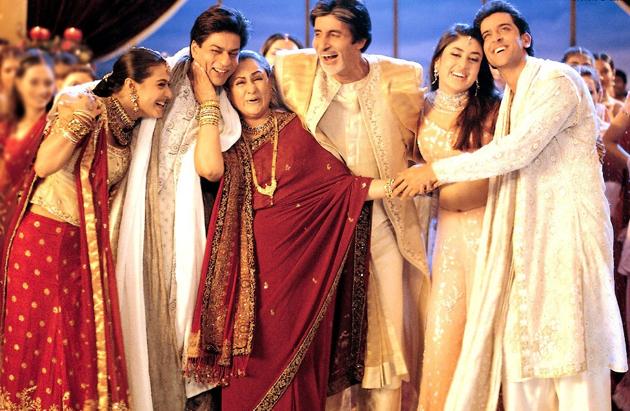 Alternative, Dear Zindagi! One of Alia's exes is killed and she is a suspect, but her therapist turns into an amateur sleuth and proves it was her OTHER ex who arranged to have the first one killed in order to frame Alia, who he has never truly gotten over.
Or, final option, JHMS! This would be a romantical one, like the one I just listened to where the new girlfriend was determined to solve the murder of her boyfriend's little sister. Anushka goes through with marrying her stupid fiance after all (maybe her Dad has a heart attack or something that pushes her over the edge). But then on the honeymoon in Europe, he turns up dead. She calls Shahrukh as the only person she knows in Europe who might be able to help, he dedicates himself to being a citizen sleuth, and solves the case and also they fall in love again.
What are your ideas? What SRK movie has a good set up for a nice juicy murder mystery?