Elin Star is doing a deep dive in the archives to figure out what is up with Ranbir. But then I realized that the DCIB archives are probably out of date, he keeps living and not-changing, and with every year that passes there are more reasons to dislike him. Or like him, I guess? But if you like him, what are you doing on DCIB? Explain yourself!
I will give my reasons! Personal first:
"Born on first and thinks he hit a home run"
This is a phrase I first ran across as a description of Gwyneth Paltrow, where it also works. But it works EVEN MORE for Ranbir. He is the only Kapoor boy of his generation and therefore literally since birth he was expected to be a movie star, and inherit the family studio. He was given every opportunity, including being sent to New York to study at a for profit acting school on the family dime until he got tired of it and dropped out. And then returned home to be set up with a plush internship job which lead directly to a plush launch film. His struggles were ZERO, ZIP!!!! And yet when you read his interviews, it sees himself as this passionate artist pursuing his dreams against all odds. He is in this bubble of privilege that makes him blind to his privilege.
And this plays into a very dangerous aspect of Indian society in general. Ranbir is rich, Hindu, and male. Therefore, he believes success is his birthright. Achieving it is something to be proud of, losing it is something to be angry about because it is "injustice", somehow.
Romantic Relationships are There to Serve His Journey
What strikes me about Ranbir in his public romantic relationships is how unbelievably passive he is. This was most noticeable in how he treated Katrina Kaif. First, their romance went public when a photo leaked of them on vacation together, her in a bikini. This created a HUGE backlash against Katrina. Because of misogyny. She was in a bikini in public (shocker!), she had an unacknowledged romantic relationship outside of marriage (horror!), and it wasn't clear if she was still with her last public boyfriend Salman or cheating on him. In response, Ranbir did…..nothing. This was the best path FOR HIM. It kept his publicity focused on his acting, it kept him out of the fray, it avoided any distractions from his own journey. But meanwhile Katrina was left high and dry facing down the public, her current co-star Aamir Khan and her ex-boyfriend Salman did more to defend her and ease the scandal than the man she was actually seeing! Ranbir did the same thing a few years later, when he moved out of the apartment he was sharing with Katrina. They had had a public housewarming party, it was public knowledge they were living together. And now it was public and obvious that he had moved out. But he issued no statement. Easy for him, to stay at his Grandma's house and avoid the reporters. Messy for Katrina who was still living in that apartment, who had media camped outside her house. And finally his latest relationship with Alia, his public announcement involved talking about how she made him feel young again, etc. etc. No statement on what she was getting out of the relationship, on what this meant for them as a couple, etc. etc. It's easy to compare his behavior with literally any other major male star and see the differences, the way everyone else actively protects their romantic partners from the harsh light of publicity instead of just sitting back and doing nothing.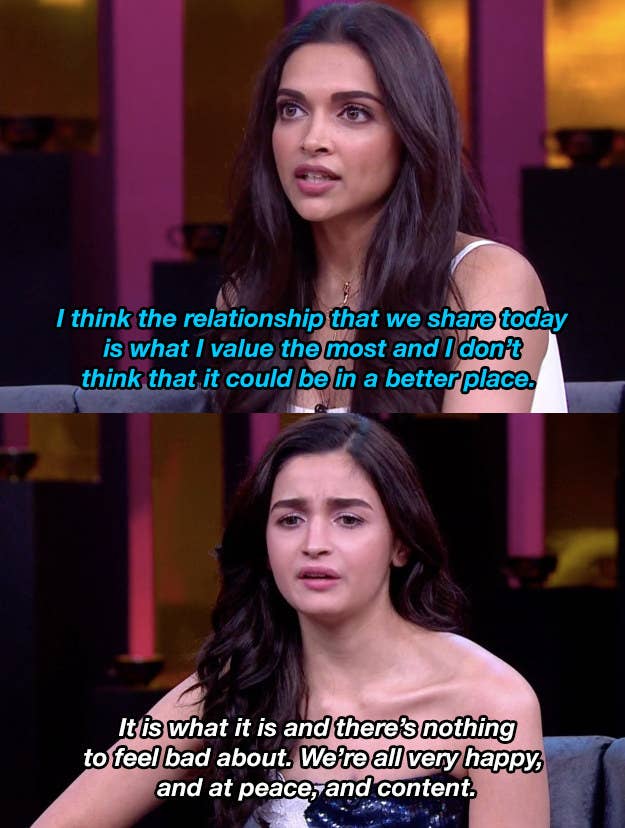 He is a Peter Pan
Ranbir is turning 40 in a few months. 40!!!! And yet, his behavior and attitude towards life is that of someone in his mid-20s. He moved from his girlfriend's house to his Grandma's a few years back, now he is finally living on his own in an apartment decorated for him. It's not that he isn't married or has children, it's that no one expects him to be married or have children. Somehow he has locked himself into that "finding himself, figuring out life" role and refuses to leave it. Other men his age have started their own companies, become the face of charity campaigns, in general shifted to "what can I do for the world" instead of "what can the world do for me". But not Ranbir. He is just a little boy struggling to find himself.
Now, reasons I dislike him professionally:
He Wrongfully Positioned Himself as Better Than Others From the Beginning
I take education probably more seriously than I should. Or, I guess, lying about education. And Ranbir LIES. Right from the start there was this big big thing made about how he went to film school in New York and knew way more than everyone else in India. Two lies here. First, he didn't go to film school in New York. He went to a for profit school, one that literally anyone can attend if they have the money, and he didn't even finish his little one year program. This is very different from, for instance, Maneesh Sharma who went to the film program at UCLA which had rigorous acceptance standards, and he actually FINISHED THE PROGRAM. That's the second lie. Hindi film is full of people with credentials way WAY better than Ranbir's. Heck, most of his contemporary actors have better credentials than he does. Ranbir presenting himself as this super super smart acting degree person either means he is knowingly lying about his credentials or, more likely, he is so blinded by egotism he legitimately thinks a few months at a for profit film school is more impressive than, for instance, Ranveer Singh minoring in theater at Indiana University and majoring in creative writing.
He's Lazy
I can't stand a lazy worker! And Ranbir is soooooooooooooooooooooo lazy. He barely makes one film every few years, he is a massive shocking failure as a producer, and he will use any excuse to delay work. And again, in his mind, he is the hardest working person ever. He practiced being deaf for Barfi, wonderful! But, he also took 6 week vacations in the middle of film shots. That's not hard working. Hard working is practicing your acting skills, and also working 40 hours a week like everyone else in the industry. Again, compare him with literally any of his contemporaries, and you will see how lazy he is.
He Refuses To Try New Things
Most actors love trying new things. I'm not saying, like, "doing a super depressing art movie between commercial hits". I'm saying, like, learning a new action trick. Or doing a dance number on a train. Or wearing a wig. I mean, that's why you became an actor, right? Because you like playing pretend and doing dress up. Even Super Serious Aamir Khan gets excited about dumb stuff like learning to tap dance, or to rap. It's FUN. But Ranbir is a wet blanket who won't do it. No matter what movie it is, he does the same hair, the same clothes, the same dance, the same everything. That's what was most striking in the Brahmastra poster. Here he is in a superhero movie, and he has the same hair and clothes as in EVERY OTHER FILM. And he's just standing there, no action moves even, to promote this Action Movie.