It's dangerously ice-y today, so I can't go outside even to our sidewalk. Perfect day to stay in and watch Star Trek and re-write K3G!!!!!
There are so many fun options for how to take K3G forward in time, keeping it's essential emotions while changing the details! I'm PUMPED!!!!
Opposite Sequel! 20 Years On, Jaya Must Separate the Family!
Sometimes, for families to stay healthy and happy, they have to separate. Let's have THAT lesson!!!!
Shahrukh is running the family business, Kajol is running the household, Kareena is acting out and spending too much time with her kitty parties and stuff. At work, Shahrukh is running the company and Hrithik is failing downward, demoted from vice president to factory foreman. He just can't seem to get his act together.
Kajol and Shahrukh's son Krish has finished his MBA and is ready to join the family business, but it's awkward because Shahrukh doesn't want to hurt Hrithik's feelings by putting Krish above him. And that makes Hrithik feel even worse. So he insists on Krish being given the opportunities for which he is qualified for, and at the same time feels worse and worse about himself as he watches his nephew succeed. Kareena and Hrithik's twin boys are at boarding school in England and miss their parents and vice versa, but at the same time Kareena and Hrithik are united in wanting them to have a British education.
Jaya, at Diwale, sees the misery of her whole family. Kareena and Hrithik feeling useless and forgotten, Krish feeling guilty for his own success (and for falling in love with an appropriate perfect woman) because it makes his uncle and aunt look bad, Shahrukh and Kajol bending over backward to try to make their siblings feel useful and knowing they are failing, and the two little grandchildren miserable because they love their school but miss their parents. So Jaya determines she Must Separate the Family.
Jaya convinces Shahrukh that she wants to visit London. While there, she fakes an accident knowing that Shahrukh will send Hrithik and Kareena to London to take care of her. She sells her jewelry to buy half of a struggling London bar/coffee shop and then convinces Hrithik and Kareena that they owe it to her to try to make the bar/coffee shop a success. Meanwhile, back in India, Krish finally feels able to take the promotion he is qualified for at work, and to present his Perfect fiance to his parents. Everything is GREAT!!!!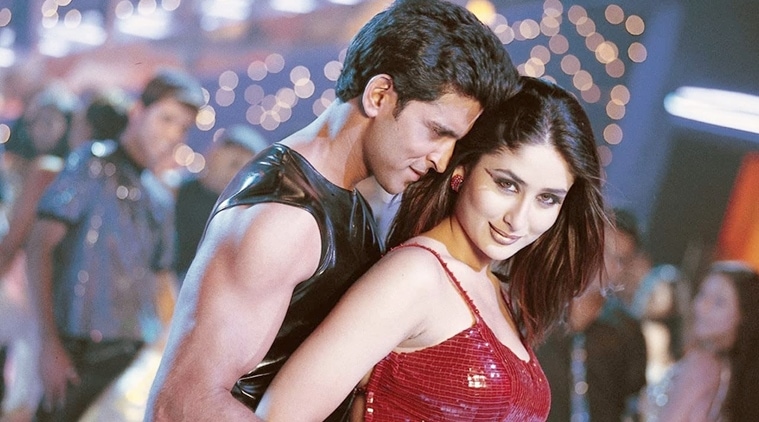 Until Shahrukh learns that Jaya is healthy and rushes to London to bring her and the rest of his family home. At first he refuses to listen to Jaya as she argues that things are better this way, and Hrithik and Kareena obediently agree they will go home. But then one of the twins in boarding school gets sick and Hrithik is convinced to stay for the sake of his children, even though it means disobeying Shahrukh. Shahrukh sees how confident Hrithik and Kareena are coordinating the care for their child, and their large warm community that supports them in London. And finally, in an emotional speech, he lets them go. Happy Ending, Krish's engagement, proudly hosted by his Aunt and Uncle in their own London Bar.
Remix, SRK is Patriarch, Kajol is Matriarch, Vicky and Kat are Young Couple!
Vicky and Kat movie! Vicky and Kat movie! YAAAAAAAAAAAY!
SRK and Kajol are the loving parents of Kat and Alia. Alia has just finished her schooling and returns home only to overhear her elderly retired male servants Amitabh and Jackie Shroff talking about her sister Kat. She demands to hear the truth of the story.
SRK and Kajol were a young couple who eloped. Kat was their love child, born when they were teenagers. SRK started a garage and slowly expanded it. Years later, when they were wealthy, they found Alia as a child crying on the street and adopted her. Everything was perfect and happy. Kat adored her little sister, and Amitabh and Jackie (the two older men who Shahrukh and Kajol brought into their home and family to help them raise the children) adored all of them. But then Shahrukh's company hit a rough patch. They tried to keep it from their children, but Kat overheard and knew they were in trouble. She approached their corporate rival, an old established family firm, and bravely suggested an arranged marriage/merger situation. The dignified old couple, Juhi and Anil Kapoor, are charmed by this sweet young woman suggesting an arranged marriage that she is arranging herself to save her family company. They don't want to force her into anything, but it is their policy to only lend money to family and therefore only support companies to which they are related by marriage. They decide she would be perfect for their youngest son, now studying in London.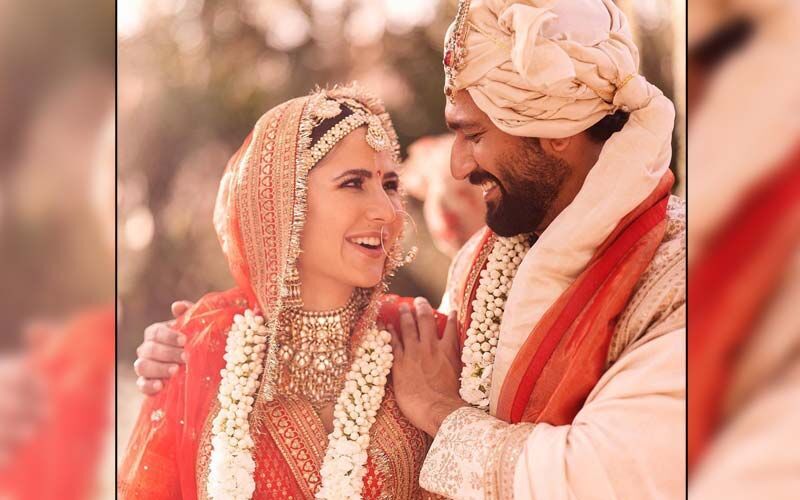 Vicky! He's in London, he's a flirt, he has a million girlfriends. When his parents insist he have an arranged marriage, he resists it. But eventually is convinced when they argue that it is how their family has always done things, and that he should trust them when they say this woman is very very special. Meanwhile, Katrina is convincing her parents that she is marrying for love, as they did. She lies to them that she met Vicky in London and had a whirlwind romance, and coincidentally his parents would love to help out their company. Shahrukh and Kajol are thrilled, hardly able to believe their luck.
Vicky and Kat get engaged over Zoom, and then start slowly talking and writing letters, getting to know each other. Finally there is a big fancy wedding with a big fancy wedding song and lots of family joy. But while Vicky and Kat are on their honeymoon, Shahrukh and Kajol find out the truth, that Kat didn't marry for love but rather to save their company. She returns home to be confronted by her furious parents. She lied to them, she didn't have faith in them, and she has ruined her own life as well. Kat stands up to them, insists that she regrets nothing, that she will learn to love her husband, they will see!!!! And she is leaving, she rejects them as her parents if they are rejecting her gift as their daughter, she will never come home.
In the present day, Alia returns to her home which is filled with people for a massive Diwale party. But it is a pale shadow of the small loving family parties they used to have. Alia makes a vow she will unite the family again. Alia goes to London and finds her sister and her husband Vicky. She tricks her way into their household as a nanny for their young son. But she learns that while Kat and Vicky are mostly happy together, a good team, and love their son, they have never experienced being fully In Love. She determines that it is this lack which makes Kat doubt her marriage deep down, and unable to go back to her parents. So Alia arranges for Kat and Vicky to fall in love, not just love each other and like each other. Arranges for them to go to a nightclub together, be fake-mugged, etc. She and the adorable young son conspire together in a series of schemes. Until, finally, Vicky and Kat have a full on love song and realize they are in love-in love. At which point they "elope" after all, and return to Shahrukh and Kajol's house to present themselves as a "love match".
Straight Up-ish Remake! Shahrukh-Kajol, Hrithik-Kareena, Vikrant Massay-Sara Ali Khan
Vikrant Massay comes home from college to learn the story of how Hrithik-Kareena fell in love and Hrithik was banished from the family. He finds them living in London and falls for Sara. He tricks Shahrukh-Kajol into visiting but the family is not united yet. Finally Kajol stands up to Shahrukh and convinces him that he needs to bend and forgive.
Just, all the details can be different!!! Hrithik was straight up married to Rani Mukherjee when he met and fell in love with Kareena, a young model. He couldn't resist the feelings. Rani saw how he felt and offered a divorce, but Shahrukh couldn't accept it, marriage is marriage forever and it is disgusting that his son would leave his pregnant wife for a fantasy. Years later, Vikrant Massay is the son of Rani and Hrithik. His mother left him to his grandparents to be raised, he always believed them to be his real parents and is only now learning the truth. Rani was known to him as his godmother, always a part of his life, and it is easy for him to meet her and deal with her in this new way. But he wants to find his father.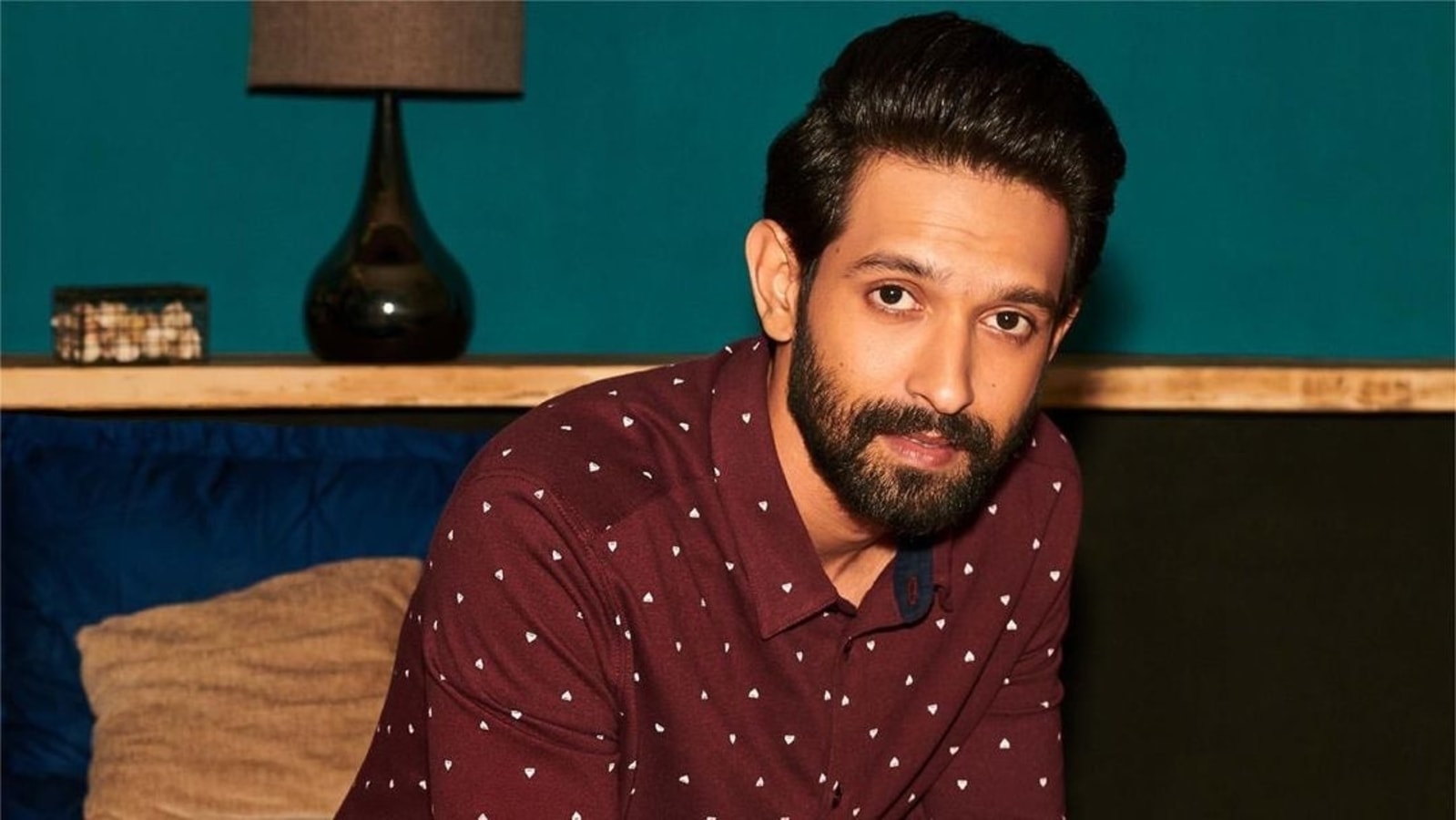 In London, he meets Sara. She is Hrithik and Kareena's foster daughter, her mother was their maid/nanny and when she died of cancer, Hrithik and Kareena took in Sara. Sara and Vikrant pretend to be a couple to give him an excuse to meet Hrithik. But eventually fall in love for real. And then Shahrukh and Kajol come to visit Vikrant and meet his girlfriend and her family, and learn when they show up at the restaurant for family dinner that Sara's family is Hrithik and Kareena. It all goes wrong. But Vikrant and Sara's engagement moves forward. Hrithik refuses to attend her wedding until Kareena begs him, and Kajol forces Shahrukh to welcome them. Finally, the family is united.
I think these are all EXCELLENT options! Which do you prefer? Any changes? Any casting suggestions?