What a surprisingly good movie! Not perfect, but my favorite Ayushmann Issue Movie so far. Because it isn't an Ayushmann movie actually, it's Vaani's movie and she is wonderful in it.
It's so rare for us to truly get the heroine's perspective of a film. But this movie is maybe 60% Vaani and 40% Ayushmann. We see her start her day, walk to work, be with her friends, again and again we just have Vaani's face conveying things to the audience, we are in her shoes. Ayushmann is a bit silly, a bit superficial, and just the love interest.
It's an Abhishek Kapoor movie, which is kind of interesting, because his career has journeyed from being 100% about the male characters to this film, which is more female than male. Of course, his films have always been about internal journeys and difficult society breaking decisions, whether it is forming a rock band (Rock On) or dealing with friendship and religious riots (Kai Po Che) or falling in love with someone you shouldn't (Kedarnath). What I find bravest about this movie is that he is dealing with another big Issue thing, but he does it in a light way and actually gives it a happy ending!!!!!
That's both the strongest and weakest part of the film. On the one hand, the choice to deal with things in a happy light way is brave, saying that "issues and personal problems can be overcome, life can be happy". But on the other hand, in some parts it does feel too easy, too light.
Mostly thought, I LOVE IT!!! Because Vaani is AMAZING. And her performance is given space to breath, given proper attention. The way the camera watches her watching herself in the mirror, the way she so sweetly starts to fall in love, and the strength and fearlessness she has underneath it all. Yes, it's a light film. But the things her character is dealing with inside are not light.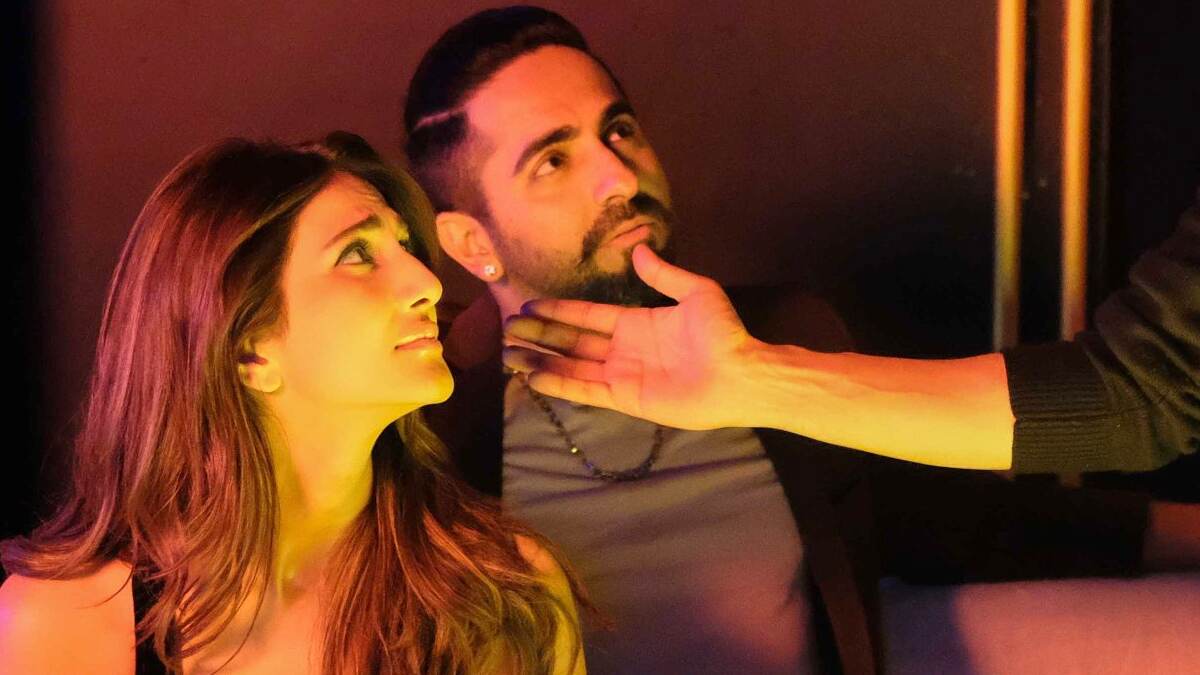 There is a tendency for films to deal with women who have been hurt as "broken". A rape victim, a spousal abuse victim, whatever it is. She is a survivor, she is traumatized, but when a film hits that too hard, makes that ALL she is, it starts to overlap with the idea of women being "ruined". There is a balance, a way of saying "yes this is a thing that affects this person for life" without saying "this is the thing that will define her and keep her from ever being 'normal'". Personally, I find it braver for a film to say that a woman can be happy, can have a good life, even after a bad thing happens to her, than to say "this bad thing happened and she can NEVER BE HAPPY AGAIN".
Watch this movie if you are curious to see a big serious thing treated as just part of a light happy romance story. And if you want to see a pitch perfect amazing performance from Vaani that is handled just right.
Oh, and I agree with the casting. I know it's a controversial question, but in this movie Vaani is a woman playing a woman so they cast a woman.