My sister emailed me yesterday to tell me that Yvette Mimieux died. She was an actress in Hollywood of the 1960s who had a few notable roles but not much else. What was special about her was a certain kind of broken fragility she brought onscreen. A kind of fragility that inspires love and protection in other women around her, rather than in "male saviors". Especially in what are, to me, her most memorable roles: Where the Boys Are and Light in the Piazza.
Here's the quick plot of the original:
Smart leader of the group Delores Hart, awkward girl who just wants a boyfriend Paula Prentiss, innocent pretty one Yvette Mimeux, and sporty uninterested in romance Connie Francis, all leave their midwestern college for a spring break in Fort Lauderdale Florida. They have no money, have to share a hotel room with other girls to afford it and drive all night to get there, and just drink water at the restaurants. But they have dreams of adventure and romance and something different and wonderful happening. They meet up with boys, wealthier and higher class boys from better schools. Delores tries to keep things casual, be "smart" but ends up starting something kind of serious. Paula loses her boy but then gets him back and is happy. Connie Francis finds an odd duck who surprises her by making her like him. And Yvette Mimeux gets date raped. After a week, everything is different. Paula and Connie are settled and on the way to a serious relationship. Yvette is broken and Delores decides to stay back and help take care of her. And George Hamilton (Delores date who was supposed to be a vacation fling) ends up being supportive and kind and helping them both.
One of my favorite things about the original is that the casting isn't what you would think. Paula Prentiss, the one who just wants a boyfriend, is tall and loud and smart and funny. That's why she has such a hard time, she scares boys off, she's too much for them. She isn't the shy sweet traditional type you would expect from "just wants a boyfriend". Delores Hart, the rebel who wants a casual relationship, is the most traditionally pretty looking one on the outside. Connie Francis, the sporty uninterested in boys one is short and curvy. And Yvette Mimeux, the one who ends up with the most sexual experiences good and bad, is almost ethereal looking, as though she is above all earthly bodily experiences.
So, let's keep that with the Indian casting! Paula Prentiss is the easiest, Kriti Sonam in a role kind of like her part in Bareilly Ki Barfi. Not the usual kind of woman and not interested or able to pretend it, but also just wants to love and be loved. The smart rebel with the "traditional" look, hmm. Maybe Sara Ali Khan? I think she might be up for it, she handled a tricky and kind of similar role in Kedarnath very well. And then the bouncy curvy athlete, hmm. Sonakshi I guess, although she almost feels too old for this kind of movie. And then the ethereal one, I'm gonna say Shraddha Kapoor!!!! Because she can handle that kind of delicate openness in her face, and the character doesn't have much dialogue.
As for plot, let's see. We need the equivelant of a midwestern college setting for where they came from, so not Bombay or Delhi or anywhere like that. And not an IIT level school, something good but less impressive. How about a really good old girls college in a town like Lucknow. Our heroines come from good families, Kriti lives with her shopowner parents near the school, Sara and Sonakshi are roommates. Sonakshi comes from a farming family and is only interested in playing Kabaddi, Sara comes from the most educated background, her father works for the government, her family was local but her father is assigned somewhere else for now, so she is living in the hostel and traveling back and forth to visit her family on vacations. Shraddha lives at home and is very pampered and protected by her family, an innocent kept away from the world. She and Sara have been friends since elementary school, Sara encouraged her to try going to college for a year before her nice proper marriage.
Sara came up with the idea of going to Goa, found a really cheap hostel and figured out how they can take a series of busses and get there without going over budget. Kriti is immediately enthusiastic about the plan, Sonakshi has to be convinced that she will be able to find something to do there, Shraddha doesn't think her parents will let her, but Sara pushes and pushes and finally she lies to them that she is going to travel with Sara to visit Sara's family over break, not go to Goa.
On the bus on the way there, they meet up with Aditya Roy Kapur, another average type from the heartland traveling to Goa over school break. He is tall and funny and seems to genuinely like Kriti, she is over the moon to have met a guy who "gets" her. They arrive in Goa and split up, Sara goes to the beach and almost immediately meets a smooth handsome slightly older boy, Rajkummar Rao. He is on break from an American school, higher class and rich but also smart and Sara easily keeps up with him and enjoys spending time with him, plus flirts and openly talks about how she doesn't believe in love at first sight or settling down at their age (implying "I just want casual sex like cool modern girls do").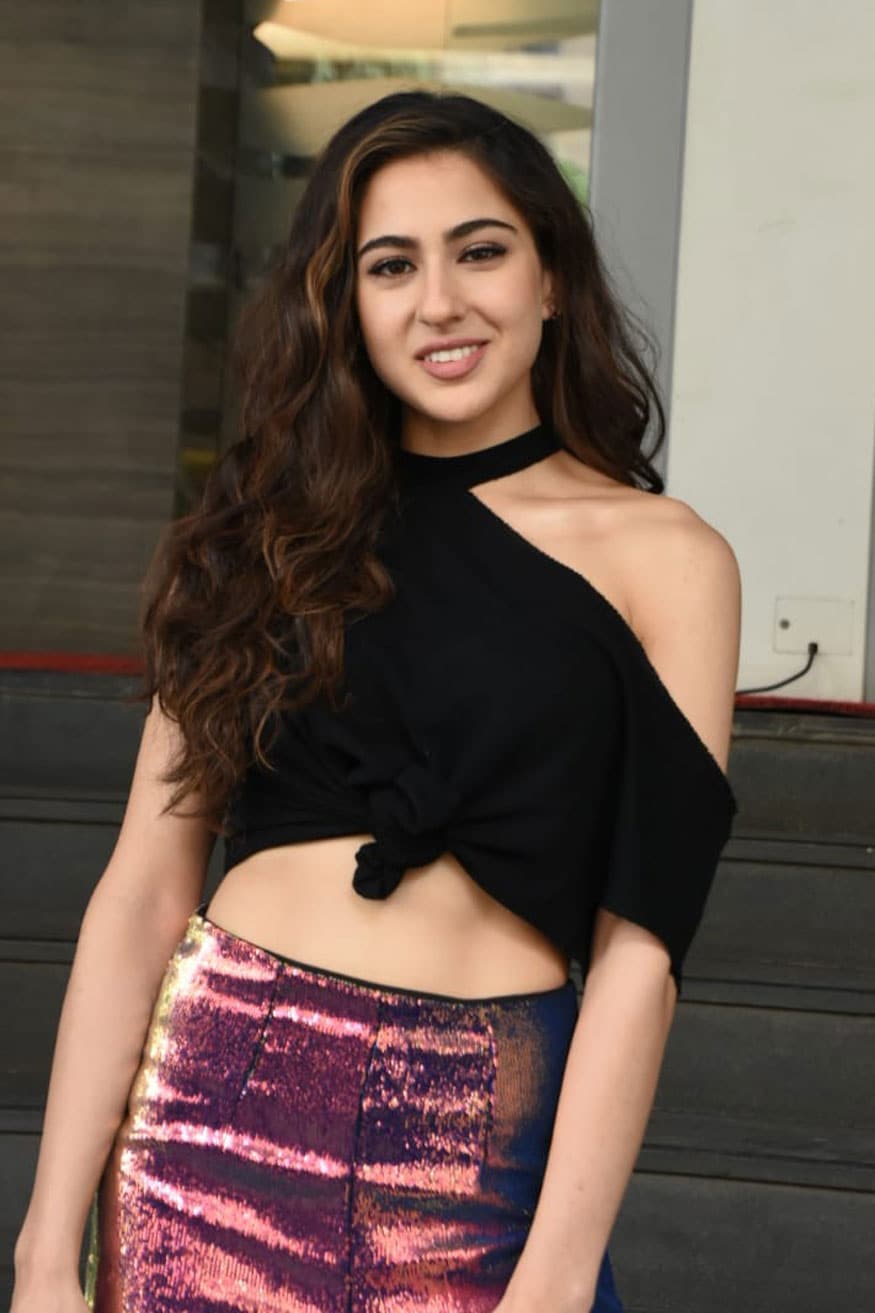 While Sara is off making friends with Rajkummar Rao, Sonakshi goes off to a restaurant to try to scam some food and makes friends with another food-scammer, odd Jim Sarbh, he is an avante garde musician, bumming around in Goa trying to pick up gigs. Sonakshi ends up singing a folk song she learned from her grandmother with him while he picks out an unusual counter melody, and when it is over, he declares he is in love with her. She just kind of laughs and walks away, but he keeps popping up, being odd but sincere in his feelings.
Shraddha has her own romance, with one of a group of college boys who are traveling together, all old friends from Bombay now going to school in England. Shraddha's boyfriend is seemingly perfect, handsome and smooth and rich and she is sure it is true love and they will be married and happy forever. Sara isn't so sure, but is busy going off with Rajkummar Rao and doesn't have a chance to really warn Shraddha. Shraddha's fellow can be, hmmm, Siddharth? Yes! Siddharth!
And then it all goes wrong. Siddharth and Shraddha sleep together, Shraddha comes back to the room all dreamy and happy, Sara can see what has happened and tries to talk to her, but Shraddha reminds her that Sara always said it was silly for boys to come to a marriage with so much experience and girls with none, that she should be able to choose her own first love, and so on. Shraddha is just following her advice. Sara knows there is something wrong but can't figure out how to say it, so lets it go. And then Shraddha is dumped, Siddharth stops talking to her or even looking at her beginning the next day. They are all staying in the same area, so they keep seeing him and Shraddha keeps trying, but he ignores her.
At the same time, Sara comes close to having sex with Rajkummar Rao herself, but stops. Despite all her big talk, turns out she really wasn't ready and doesn't want this. She leaves, but is so embarrassed that she starts avoiding him. Kriti gets her heartbroken when she goes out with Aditya and he gets drunk and starts making a fool of himself over a dance girl at the bar. She feels unsexy and unattractive, since he is ignoring her for a more traditionally sexy woman and leaves. He comes back the next day hungover and tries to apologize, but she is too hurt. Sonakshi ends up kissing Jim Sarbh and then feels weird about it and isn't sure what to do, especially when her friends lightly make fun of him for being odd with dredlocks and all of that. All the romances are falling apart. And then they start to come together again. Rajkummar Rao convinces Sara to go out to dinner and they start moving towards a discovery that they don't want just a casual thing, that this has turned into something more despite how "smart" they both are. Kriti is considering going out with Aditya again, he has proved his faithfulness and sincere interest in her and her low self-esteem is beginning to heal the damage he did. And Siddharth asks Shraddha to meet him again at "their" place, and she is all excited.
And then in the middle of Sara's date, her phone rings, it's Shraddha, but Sara can just hear background noise, not Shraddha talking. Only she hears crying and someone whimpering and knows there is something wrong. She calls the other girls, Aditya uses his tech skills (working his way through engineering school at a cell phone store) to track Shraddha's phone, and Sonakshi calls up Jim Sarbh so they can use his band's old van to drive out to where Shraddha is. Shraddha is standing by the ocean, considering jumping in (it was previously established that she can't swim). Sara tries to talk her down and get her to come back. And Shraddha tells, in blurry flashback, what happened. She went to the hotel room where she and Siddharth had met before, but it was one of his friends waiting for her (Varun Dhawan in a cameo). He explained that Sidharth told her she was "easy", Sidharth was done with her but Varun was bored, so Sidharth arranged this. Shraddha tries to leave, but the door is locked, and it fades out. Clearly Varun raped her. Sara tries to say something, but doesn't know what to say, and Shraddha jumps into the ocean. Sara jumps after her, and then Sonakshi and Kriti, the three other girls find her under water and drag her back to shore, the three boys help them carry her out and call a hospital and so on.
The next morning, Sara awkwardly thanks Rajkummar Rao for paying the hospital bill and says that she will be staying with Shraddha until she is healthy enough to travel. Jim Sarbh is going to drive Sonakshi and Kriti and Aditya back. Rajkummar Rao indicates he would like to stay in touch, but Sara says "no", she is done with love and with boys for now, she is going to focus on being the best friend she can to Shraddha. INTERVAL
Now, this is where the original ended, sort of. In the original, Future Nun Delores Hart (no really! She gave up her acting career and became a Nun) and George Hamilton agree to start fresh, and to write letters to each other when they are back at school, although for now Delores Hart is taking a break to take care of Yvette. But otherwise it is the same, Paula Prentiss and Jim Hutton (I have such a crush on him) and Connie Francis and Frank Gorshin travel back together. However, this is my Indian version! So I get to write a second half.
The first half was a combination of all the romances and also the comedy of a crowded hotel room and beaches so full you couldn't find a place for your blanket and scamming hot water from restaurants to put tea bags in and so on. And then it ended by revealing the dark undercurrent of all this youthful adventure and class mixing (the middle-class average college girls mixing with the wealthy college boys who may see them as prey). And my favorite reveal of the story, not the seduction and later rape of Yvette/Shraddha (that's hardly news), but that the other three boys are essentially decent. Aditya/Jim Hutton may get drunk and drool over a sexy dancer, but he sobers up and feels terrible and really wants Paula Prentiss/Kriti. George Hamilton/Rajkummar is all smooth and cool and flirtatious, but really is putting up as much of a front as Delores/Sara, he just wants to make a sincere connection. And weird musician Jim Sarbh is really kind of shy and awkward just like Sonakshi in his own way.
Put all of that into a Goa vacation resort with four bright young heroines, and you've got the makings of a great Indian film. Even the song sequences write themselves, something off-beat and interesting for Jim Sarbh and Sonakshi, traditional sexy item song for Aditya and Bipasha Basu as the older woman he gets a crush on, and a big opening title sequence when they first arrive that ties together all the main characters.
But now, second half! I get to take the story forward! It's 10 years later, and Shraddha is getting married. To Vicky Kaushal, a distant cousin who works in his father's shop and lives two blocks from her parents' house. Sara has a good job at a multi-national company in Bangalore, her parents have retired and live in their old family home around the corner from Shraddha's family home. Shraddha sees Sara regularly when she comes home for visits. Sonakshi ended up working as the physical education teacher and coach at their old school and took the girl's team to the Kabaddi nationals last year. Shraddha managed to finish college after the "accident", but graduated a year later than the rest of them. She never worked after graduation, stays home and takes care of her parents, babysits the neighborhood children. And Aditya and Kriti got married and expanded her father's shop to include cell phones and new technology and had 3 kids before 30, just like Kriti wanted (Shraddha helps take care of them some days). Happy Henna song montage introduces all these changes and establishes that the four friends still have just as close a bond as ever and they are all still a little extra protective towards Shraddha.
And then, surprise!!!! Rajkummar Rao shows up!!!! At first Sara tries to throw him out, because he will "upset" Shraddha and make her remember things, but then he shows her that Shraddha is the one who invited him, and included a personal note in the invitation asking him to "please please" come. So Sara has to reluctantly welcome him. Aditya remembers him, but Kriti kicks him and winks at him until he realizes he shouldn't acknowledge the meeting on the trip, because of course officially Sara and Shraddha never even went to Goa. So instead Aditya introduces Rajkummar as an old friend from school, who Sara met through Kriti through Aditya. With Rajkummar being a nice single young man who is recommended by Aditya, everyone starts trying to throw him together with Sara, the "poor single working woman" that they all worry about. Sara hates it, but can't avoid it, and ends up volunteering to take Rajkummar on a tour of the city. She defiantly talks about all their little traditions and little histories and hobbies, waiting for cool sophisticated international Rajkummar to make fun of them, and he never does. He finally calls her on it, tells her that he isn't like whatever she thinks he is, he likes this town, he likes these people, he doesn't think he is better than them, and he doesn't think he is better than her. He likes her, he always has, sincerely. Sara doesn't know how to react and just falls silent.
That night, Rajkummar has a special surprise and gift for the bride and groom! A special musical guest! He has tracked down and invited Jim Sarbh and his band to perform for the Sangeet. Sonakshi is furious and starts to walk out, but Jim won't let her leave, follows her and sings to her, until she angrily sings back, and it turns into an argument about how he is a "Wandering minstrel" that can't help but roam, and how she is a rooted tree and is sick of this wandering minstrel thinking he can dance in and out of her life every few years. It eventually reaches a resolution when he declares he is tired of wandering. After the song is over, he talks to her for real, declares that he is ready to settle down, he has some money saved up, he can find a place to rent here and hold music lessons, he is going to stick around for real this time.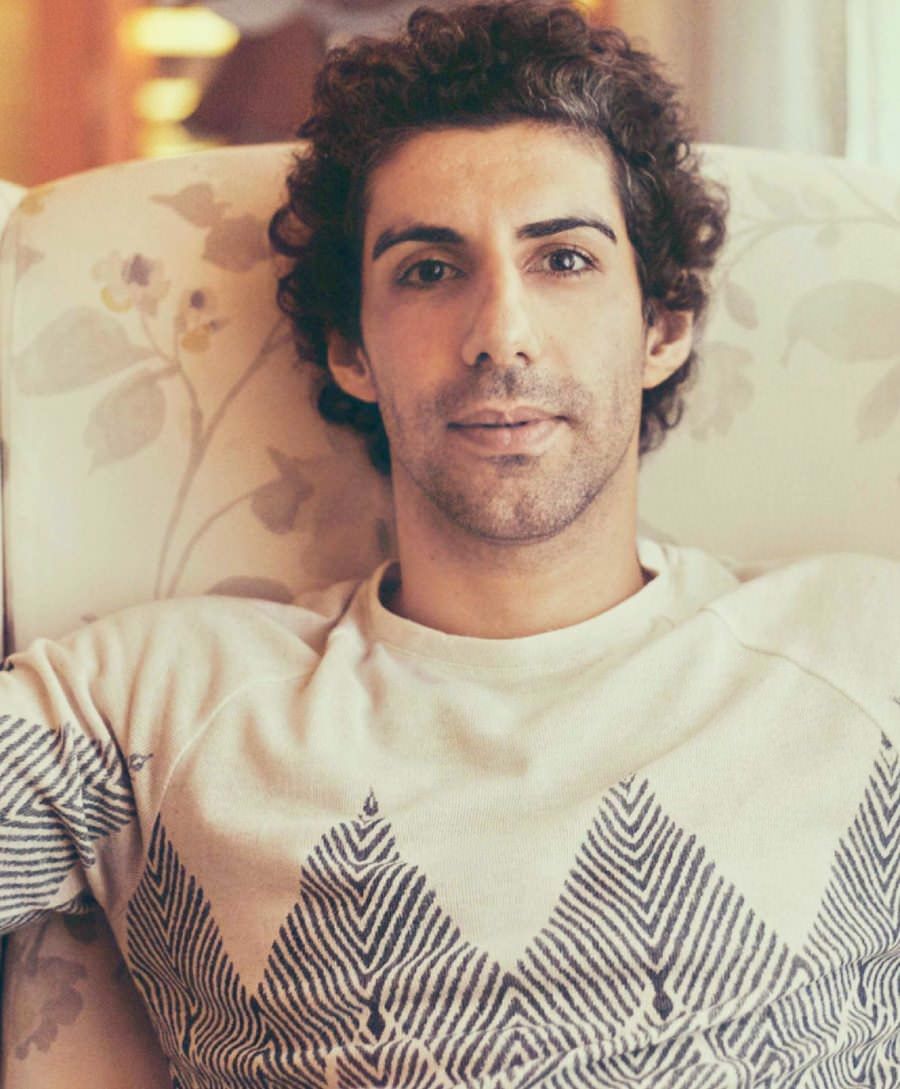 Sara is touched by this whole thing and tracks down Rajkummar in his hotel room and thanks him. Rajkummar admits it wasn't hard, he just had to call up Jim and he did the rest, drove all night to get here on time for the wedding. Rajkummar knew he would, he knew Jim was really in love with Sonakshi even ten years ago, because a man in love knows another man in love (puppy eyes at Sara as he says it). Sara can't help but kiss him, and it moves to the bed. Rajkummar stops, asks "are you sure?" (remembering 10 years ago when she wasn't ready), and Sara says "yes, now I am sure". The next morning, Sara wakes up happy and smiling and looking at sleeping Rajkummar and then suddenly starts flashing back to Shraddha coming home after her first night with Sidharth, and then all sad and broken after being raped by Varun. It shakes her, and she sneaks out of the room, leaving a note that she has to hurry and help Shraddha get ready for the wedding.
She goes to Shraddha's room where everything is in an uproar, Kriti has a crying baby on her hip, Shraddha's mother and aunts are all fussing, Sonakshi is loudly talking about all her plans with Jim Sarbh, and Sara can't cope. Of all people, Shraddha is the one to notice it, and the one to quietly ask her mother to get everyone out except her closest friends, they need a minute. Once everyone is gone, Shraddha lays down some truth. She says that what happened to her on that trip was terrible, and it changed her forever. But she didn't realize how it had changed all of them. Kriti rushed into marriage before she even finished her degree, like she was afraid Aditya was the only good man in the world. Sonakshi was terrified of relying on Jim Sarbh and kept letting him go instead of asking him to stay. And Sara cut herself off from all love in the world in punishment for encouraging Shraddha to open up and let herself be hurt. But Shraddha is brave enough to choose happiness now, to take a risk and to trust, and they should too. The world isn't a terrible scary place, and people are basically good.
And to prove it, she will tell them something no one else knows, Vicky Kaushal (Shraddha's fiance) knows the whole story. Knows that she was raped, and that before that she had consensual sex with a man she thought she loved. She told him the day his family came with the proposal. And he was wonderful. He told her that he had been in love with her for two years, but she was so shy, he thought a family engagement might be more to her liking than just asking her on a date. He understood if she never returned his feelings, but let them have an engagement for a year, he would break it off any time she asked, just to see if she might ever feel the same way. He spent a year slowly helping her feel safe, being patient with her fear of crowds, making her laugh, bringing her gifts, being the best friend she ever had, even better than Sara. And now she is still scared sometimes and still unhappy, but she is also in love, and with a future she never dreamed possible. So, anything can happen. There is no reason to be afraid.
There is a lovely montage of the wedding ceremony, with all 3 other women finding their mates, Kriti and Aditya sitting with their children on their laps, Sonakshi and Jim Sarbh leaning on each other, and Sara shyly reaching out to hold Rajkummar's hand. And then there is a leap to a year later. Everyone is back on the beach at Goa, the same beach. Aditya is teasing Kriti about being a "college girl" (she has gone back to school to finish her degree), Sonakshi and Jim Sarbh have a tiny baby, Jim Sarbh is clearly the primary caregiver while Sonakshi is still working. Sara and Rajkumar just got married the previous day with their friends as witnesses. And Shraddha and Vicky are still very happy, and Shraddha has been taking swimming lessons. After some talking and handing off of children, the 4 friends go off by themselves up the beach, telling the men to stay back and just watch. They go to the same point where Shraddha jumped before trying to kill herself, and this time they all hold hands, and smile at each other, and jump together.
Light in the Piazza
Original plot:
Mrs. Johnson and her sweet daughter are traveling through Italy. Mrs. Johnson is very proper and polite and intelligent, trying to interest her dreamy daughter in the historical places they are visiting and so on. Her daughter seems oddly disinterested, until she meets a sweet young Italian boy at a museum and they fall in love all of a sudden at first sight despite not even sharing a language. Her mother scrambles to catch up, but the boy's charming Italian father convinces her to let the young people be in love and happy for a little while. He also flirts a bit with the mother. But she is still under a strange strain and seems extra worried about her daughter. They are found together kissing, and then the Italian boy proposes to her daughter and Mrs. Johnson awkwardly refuses. The Italian father pleads for her to reconsider, but she remains firm and takes her off to another city. And finally calls her husband in America to discuss it all. Which is when it comes out that her daughter is developmentally disabled thanks to a kick in the head as a child. She is very sweet, but she will never be able to live on her own or take care of herself. Her father thinks it is time to send her to a home, her mother has been fighting for more time. Through fighting with her husband, Mrs. Johnson decides to make a leap. She hangs up on him and, without telling him, rushes her daughter back to her boyfriend and encourages the wedding. At the last minute the wedding almost falls apart when the boy's father learns that the daughter is 6 years older than the boy. But she manages to dance around the discussion with the father, charming him, flirting a little, and offering a slightly higher dowry, while confirming that her daughter is "healthy" and "as young as she seems" although she had been "ill" as a child. The wedding, thanks to all her arranging and careful invisible maneuvering comes off all right. HAPPY ENDING
This is such a lovely story, of a mother walking a tightrope of social challenges in order to safely bring her daughter through to happiness. And the whole idea of the innocent love story, the heroine who is like any naive young woman but slightly more so. And the big family that just sees her as someone who can bring happiness to their son and doesn't notice or care about the rest of it. Plus there is the culture clash, and the decision to turn her back on all the "advantages" of modern American life versus this softer slower life, handing her daughter over to love instead of science. And all of this would make an amazing film in India. And the proper steely strong and sacrificing mother would be a perfect role for Madhuri, while the charming and in control father would be a perfect Shahrukh part
It's a pretty simple plot to transpose. An American NRI mother Madhuri and her daughter, traveling for months through rural India. Madhuri tries to read aloud to her daughter all the details from the guidebook but the daughter has a hard time paying attention. She insists that she wants to just walk through a field, not look at all these temples and things. Madhuri indulges her and gets the luxury hotel to arrange a driver off to a nearby farm. In the fields her daughter runs in to a young man working, they try to talk in his broken English and her broken Punjabi. Madhuri finds her and shoos off the young man and takes her back to the hotel, but she is already dreamy and in love. The young man and his father Shahrukh show up at the hotel the next day. Shahrukh easily tracked them down, he is the wealthiest landowner in the area and knows everyone and everything, and his son has declared he is in love. They don't have to make any decisions right away, he just wants the young people to have a chance to spend time together. Madhuri is nervous but wants her daughter to be happy, so agrees so long as she is always with them and the young people are never alone. Shahrukh agrees, and offers to go along as an escort for Madhuri.
They spend wonderful days visiting the temples and fields and Shahrukh takes them to the best local eating spots and so on. Shahrukh also flirts outrageously and charmingly with Madhuri, without ever crossing the line into something unacceptable to say to a married woman. Madhuri and her daughter are desi, but also very out of place in this world, Madhuri grew up in Bombay and moved to America at 18, the daughter has never been to India before. Madhuri verbally dances around with Shahrukh, and with her daughter, who are both pressuring her to let the young people be married. She keeps saying that her daughter is American, isn't used to this life, it's too fast, they are too young, all kinds of reasons that don't really hold up.
Shahrukh convinces his son that he should romance the girl, tell her his whole heart just once, and if she still says "no", they will let it go. But, they are never alone. He asks the girl to talk to her alone, and she responds by easily handing him her hotel room key. He sneaks in that night, dressed as a bellboy. He takes off the bellboy jacket once he is inside, she is in her nightgown, he confesses that he loves her and will never love anyone but her and wants to marry her, they embrace and kiss, and Madhuri walks in to find them kissing and half-dressed. She grabs the boy and slaps him and drags him out and locks him in the other room and tells him he will never see her daughter again. INTERVAL
Post-interval, she calls Shahrukh and tells him to come collect his son. Then she goes into her daughter's room to find her daughter crying and having a tantrum. For once, she is stern and does not relent, even when her daughter begs, forces her to take a sleeping pill and tucks her in. With her daughter asleep, she goes into the other room as Shahrukh arrives. He comes in with full apologies, tells her that his son should never have insulted her daughter in such a way, his behavior is unforgivable. But, on the other hand, since the couple is clearly in love, won't she agree to the wedding even now? Madhuri remains firm, shows them both out, and then calls her husband in America and for the first time tells him what is happening instead of palming him off with excuses as she has until now. The husband is shocked that she would have let it go this far, reminds her that their daughter will never get better, the doctor said so after her head injury, and she should not hope for a "normal" life, it is cruel to let her think she could ever have it. Madhuri is disturbed by the whole conversation, but doesn't react right away.
Madhuri sits silently by her sleeping daughter's bed and flashes back to the day it happened. It started the same, her looking at her sleeping daughter, then sneaking in to bed with her husband to giggle and talk about "trying" for another baby before their daughter wakes up. And then of course her daughter wakes up and calls for her, and she groans and says "why couldn't she have slept a little longer???" Madhuri rushes her husband out the door, gets her daughter dressed, promises to take her to the playground to run off some of her energy before she goes to her dance class. And while she was distracted, looking at her phone at the playground, her daughter climbed too high and fell. She was in a coma for a week, and when she woke up, the doctors told them that her brain would probably never develop beyond the point it was at now. Their whole lives changed, they put away their dreams of a second child, moved her back from her own bedroom on the first floor to the room next to theirs, they found her a special school, she learned how to take care of herself, but there were still the moments when she would get confused or scared or angry. She got fired from another job (working at the check out at a grocery store), and her father gave her the trip to India as a distraction.
The next day the daughter is still sluggish from the pills, Madhuri packs her in to the car they have hired, they are going away to the nearest big city to continue the trip. The daughter doesn't react to anything until she sees the boy running behind the car and starts to scream and scream until the driver stops. She leaps out, they embrace, Madhuri calls for her to come, they embrace one last time and the daughter goes back to the car, sobbing.
Sad Song. Madhuri keeps looking at her daughter and imagining her different, picturing her playing with friends in high school, going to college, dancing with Madhuri. And finally picturing her with a husband and children, and then seeing that husband is Shahrukh's son and her happy life as a bride is on his farm. She CAN have everything she deserves, there is no reason to be afraid. Madhuri goes to her room that night, and asks her if she still loves the boy from the village. She declares she will always love him. Madhuri delicately asks if she was afraid when he kissed her, she says no, it felt good. Madhuri goes into the other room and calls down to the front desk to arrange transportation back to the village.
They arrive at the hotel to find Shahrukh waiting for them. Madhuri is surprised, but he reminds her that he said that he knew everything that happened in his village. The daughter is excited to see the son, and then upset to learn he isn't there. Madhuri tries to sooth her as she starts a full blown tantrum in the lobby, and then Shahrukh just sweeps her up in his arms and holds her and carries her in to the lounge, sings to her a bit, and snaps to the staff to bring him an ice cream. She is calm and smiling within minutes. And while she is happily eating her ice cream, Shahrukh pulls the mother aside and softly says that he did not bring his son because the adults have things to discuss before this moves forward, promises and expectations that need to be clarified. Madhuri agrees, and carefully says that, naturally, she and her husband would be happy to offer "gifts" to his family to help celebrate the wedding (meaning dowry). Her husband has offered to wire over $20,000 (a completely lie, her husband doesn't even know they are there). Shahrukh gets very brusk and very uncharming and says "Madame, you have misunderstood me. My family has not accepted or offered dowry for 3 generations and I do not intend to dishonor my father and grandfather and great-grandfather by going against their example. I merely wish to confirm, before my son comes and risks a broken heart again, that you have come to stay, that in a few days I will be able to take my lovely new daughter-in-law home with me". Madhuri quickly apologizes, explains that she is confused, she has been away from India too long, and she is all alone here with no family or even her husband, please forgive her mistake. And yes, she is here to bring her daughter for good. She only has one condition, let the wedding happen very very quickly, she is eager to see her daughter settled. There is no need to wait, unfortunately her husband is unable to travel, and they have no other family to invite. Shahrukh takes her hand and warmly reassures her "you have a family now". She smiles as something relaxes inside of her.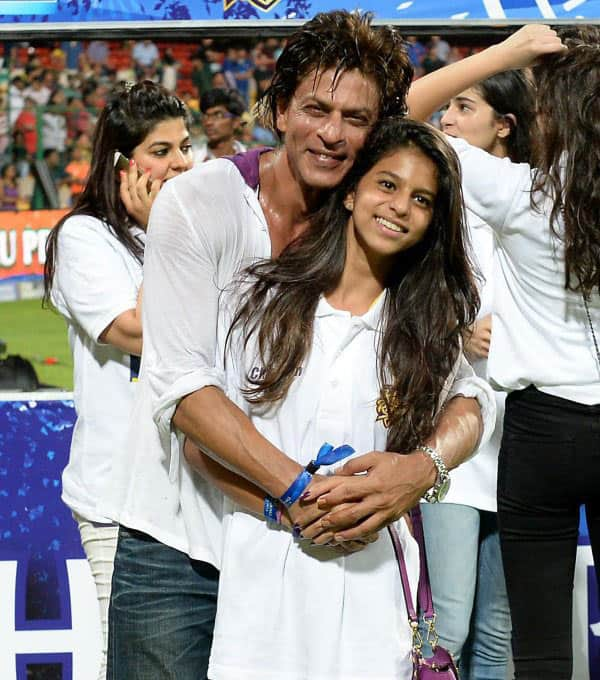 The wedding preparations move fast after that, Shahrukh takes over the hotel and brings in more and more family to meet the daughter and Madhuri. His grandmother, his great-aunt, his cousin-brother, his cousin-sister, and on and on and on.
The daughter is delighted by all of them, loves playing with the children (which the old women watch with approval), while Madhuri is a little over-whelmed. In the middle of this, Madhuri's husband calls and asks to speak to his daughter, who casually tells him she is getting married and then is rushed off. He stays calm while talking to his daughter, but is furious with Madhuri. They have an angry phone call, he asks how he can risk burying their daughter in the middle of nowhere in India, she needs doctors and supervision and modern medicine. Madhuri stands up to him, tells him that he has to give up on the doctors and science, she is what she is, and all she needs is people to love her, and these people love her. She can have a full life here, and that is what Madhuri is going to give her.
There is one small hitch, when they go to meet the Priest and it comes out that Madhuri's daughter is 6 years older than Shahrukh's son. Shahrukh seems a bit concerned, doesn't make a scene but leaves the room. Madhuri follows him and they have a very careful conversation. Shahrukh is worried that her daughter has been faking her age and her innocence, that the couple is not a good match after all, Madhuri manages to say (without putting a label on things) that her daughter is exactly as she appears. She has never been able to live without someone taking care of her, and Madhuri hoped that Shahrukh and his family would be the people who could take care of her for the rest of her life. Even if she never changes or seems to act her age. Shahrukh listens carefully and then tells Madhuri that he had always thought Indian women made the best mothers, now he is thinking Americans might be the best. He kisses her hand, and confirms that the engagement is still on.
At the sangeet, Madhuri sings and dances a love song for her daughter. Her daughter is emotional, and comes up to hug her and then tries to join in, dancing awkwardly and childishly. Madhuri has a moment of worry, and then looks out to see that the crowd is watching them with love, and smiles, and helps her daughter to dance. As they dance together, she sees her husband watching from the back of the crowd, carrying his suitcase, clearly having just arrived at the hotel. He smiles at her with tears in his eyes, seeing the same happy ending for their daughter that she does. Over a musical montage, the wedding ceremony happens. The couple is beautiful and in love, Madhuri manages to smile and leans on her husband, and when it is all over Shahrukh walks the couple over to his car to be taken away, and the daughter pauses and then turns and runs to embrace her mother one last time. Over her shoulder, Madhuri and Shahrukh exchange a look, and then the daughter is gone again, running off to her new husband and her future, bundled into the car with Shahrukh, while the camera focuses on Madhuri's face. THE END.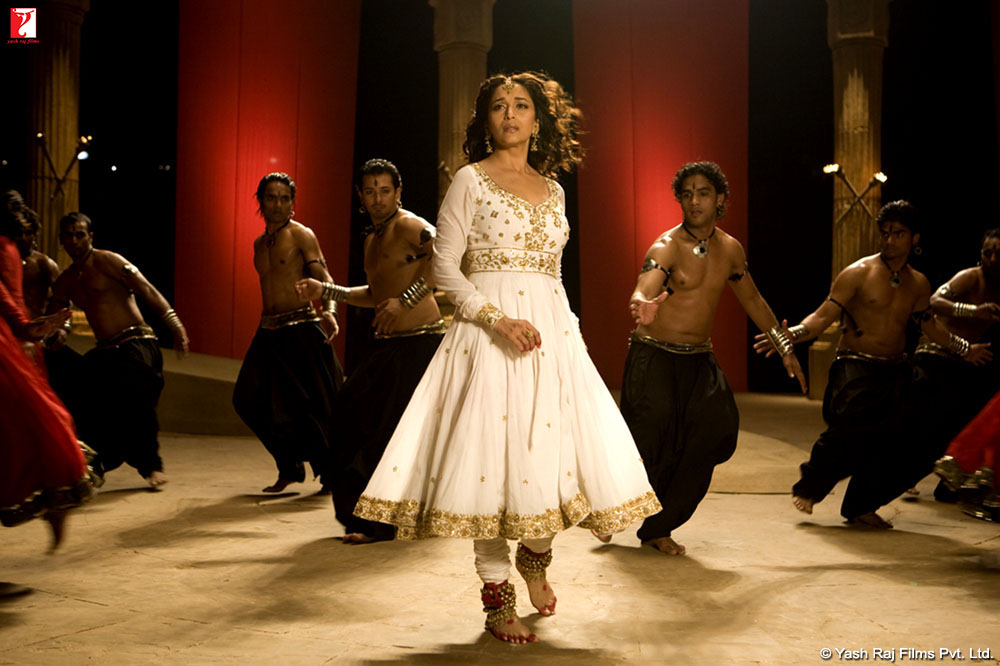 Oh, I'm happy! That turned out really well. What do you think? Is there someone better to play the Shahrukh-Madhuri parts? How about the son and daughter roles. Should it be set down south instead of north? Nagarjuna and Tabu instead of Shahrukh and Madhuri and Naga Chaitanya and Samantha as the young couple?