See, the problem with Classic Jackie is that he is REALLY hard to find. Because, I think, Subhash Ghai is a gross rapist and therefore no one wants to work with him and his films aren't streaming anywhere legally. Good news though, a NON Ghai Jackie film just hit Netflix! Jackie, Sunny, Deepti Naval, and Manisha Koirala. It must be good, right? Even if I have never seen/hear of it?
Dushmani! I know almost nothing about this movie! But Red Chillies just bought it in one of their mass buy outs of old libraries, so now it is on Netflix, yaaaaaaaaaaaaaaaaaay! Let's watch it and bask in the glory of 80s Jackie and Sunny.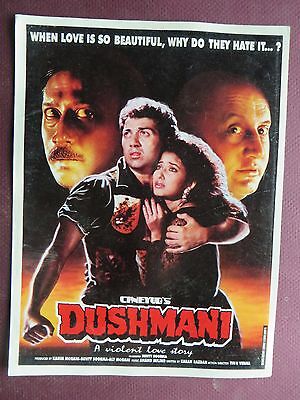 At 8am (last week I did 7:30 and it was confusing, so we are back to 8) I will put up an "And PLAY" comment and we will all go along from there. Yaaaaaaaaaaaay!