None of the statements in the headline are true!  Well, they are sort of true.  Like, 60-70% true, depending.
First, the news that is so big the music streaming sites are putting up theme playlists in honor, SALMAN IS ACQUITTED!!!!  On one of his many many charges.
But the charges are slowly whittling down.  At some point, he may actually have gotten through all of them and be completely acquitted.  This particular charge was related to unregulated guns used in the (alleged) shooting of an endangered Black Buck.
I'm not the world's biggest Salman expert, but if this is the first you are hearing of this particular court case, I can give you a very general background.  Back in 1999/19998 he was shooting Hum Saath Saath Hain (a movie we can all watch together!  Don't forget to vote in the Tweetalong post!) on location in Rajasthan.  In this particular area of Rajasthan, there was a tradition of hunting Gazelles/Chinkaras.
(This animal.  It's pretty, I guess)
Again, I don't know all the details, but I know that this hunting regulation law had turned into a whole political thing there.  There was one community/caste/group that was strongly for protecting the Chinkaras and had turned it into a whole political movement that got them votes.  And on the other hand, there were the wealthy elites, and their tour guides and hunting guides and so on, who had a whole industry and tradition around the hunt.
Salman and Saif were seen and recognized in a jeep with guns going off to hunt.  And, according to one version I have heard, also seen and recognized with them were their female co-stars Karisma and Neelam and maybe Tabu.  I don't believe the women have been named in the court cases, however.  Again, according to this version, Salman has taken more weight on these charges than he had to because he was a gentlemen and was trying to keep the actresses out of it.  I can kind of believe that.
Anyway, this all happened almost 20 years ago.  Salman was charged with poaching, he even went to jail for a few months back in 2006 (over 7 years after the alleged incident).  He was finally acquitted on the poaching charges back in the summer, although the prosecutors immediately filed an appeal.  Now he has been acquitted on the related gun charges (setting aside the poaching, he was seen taking unlicensed guns with him to hunt).
On Salman's appearance on Koffee, his brothers talked about how everyone says movie stars expect special treatment, but in reality, they just want "normal" treatment.  This particular court case is were I really feel their argument.  Yes, he broke laws that were on the books.  But it's a poaching case that has dragged on for almost 20 years, with appeal after appeal.  If anyone else were the accused, it would either have just kind of gone away by now, or he would have served his time and been paroled and been done with it. (also, for me personally, I grew up in hunting country so the basic idea of shooting animals for game doesn't bother me at all.  I wouldn't want to do it, but I also don't have an instinctive disgust for it.)
So, that's Salman's "sort of" true story!  He's been acquitted on one charge, but there could still be an appeal, and some other charges are still pending.  What about Sanjay and Shahrukh?
Sanjay's comeback movie, Bhoomi, still doesn't have many details.  But apparently he is playing is age, which is great, and Aditi Rao Hydari has been cast as his daughter.  I am okay with this.  She was fine in the small roles I saw her in in Fitoor and Wazir.  The alternatives were supposedly Shraddha Kapoor, Kriti Sonam, and Sayyeshaa Sehgal.  I don't necessarily dislike any of those actresses, but they don't have nearly as much experience as Aditi does.  So I am happy with Aditi.  And I am very happy that Sanjay will be playing the father of, presumably, a twenty-something woman.  It is of course what he is in real life, and but I don't think he has ever played that onscreen.  Oh, and for the "first clap"/Mahurat ceremony for the film, his relatives are all flying in, which is nice.  And it specifies relatives "from the USA", which presumably means his real life 20-something daughter will be brought in to witness the beginning of the film about his fictional 20-something daughter.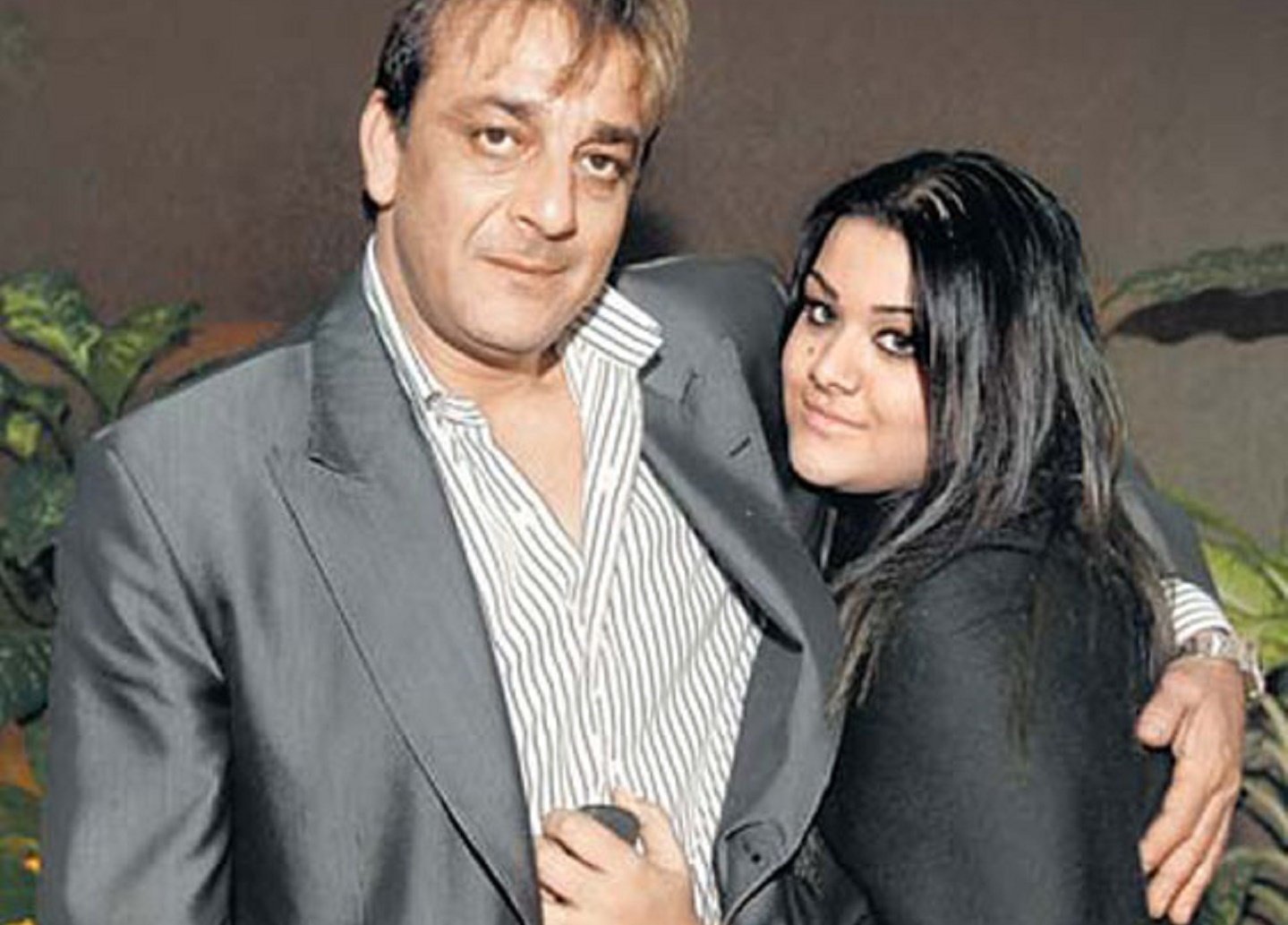 (I know Sanjay tries to keep her out of the press, but I always kind of feel bad for how Trishala is a little forgotten now that he has his "perfect" new family)
And finally, Shahrukh and Karan!  It's a nice story, another one from Karan's book (I picture ever pop culture reporter in India staying up late underlining passages for news items for the next five weeks).  Karan says that back when Kuch Kuch Hota Hai was scheduled to come out, right after the rushes were first shown, his mother got a call at home saying "I am looking at your son right now, he is wearing a red shirt, if you release your film this Friday, I will shoot him."  SCARY!
Karan says his family had never faced anything like this, they were freaking out, but the police and Aditya Chopra told them to stay strong and release no matter what.  On the day of the release, although Karan had always dreamed about seeing the big premiere for his film, he was hiding in a room off the red carpet, under police protection.  And Shahrukh came in and got him and said:
'I'm standing here in front of you. Let's see who shoots you. I'm standing right here….Nothing's gonna happen. I'm a Pathan. Nothing can happen to me…Nothing's gonna happen.'" – See more at: http://www.bollywoodhungama.com/news/bollywood/shocking-shah-rukh-khan-ready-take-bullet-karan-johar/#sthash.kLFGPiDn.dpuf
Okay, I have a few thoughts on this story.  First, having scene photos of Karan from this time, I have to point out that even if Shahrukh was standing in front of him, there was plenty of Karan that would still have been visible around the edges.  Heck, that's still true today!  Karan's a good 5 inches taller than Shahrukh.  But I guess if the underworld didn't have the best shots, it would still work.
Second, you know how scary the mob still is?  Karan tells his whole story, but doesn't explicitly say why the release was threatened.  He just says "For some reason, they didn't want the film to be released that Friday; we didn't know why."  It's up to Bollywoodhungama to draw the obvious connection and point out that Bade Miyan Chote Miyan was releasing that same week.  But even Hungama doesn't go all the way and say "so clearly the other film was mobbed up and they were trying to protect their release".  It just points out that fact.
Another thing I find interesting is Karan talking about how strange this whole thing was for his family.  Now, this was the era in which the film industry was seriously mobbed up.  This kind of incident was common (probably part of the reason Shahrukh was so fearless, he had dealt with similar threats a lot by this point).  And the Johar's had been in film for decades.  But I believe Karan that this was new to them.
In a weird way, this was a tribute to the quality of Kuch Kuch Hota Hai (which you could watch with me!  Again, go vote in the tweetalong post!).  The rushes had come out, and suddenly the mob realized they couldn't ignore this little Dharma productions romance film that was going up against their guaranteed blockbuster Amitabh-Govinda comedy.
(I think the mob was right to be afraid.  I'd still rather see Kuch Kuch Hota Hai)
And finally, this matches exactly with Shahrukh's version of his experiences with the mob in his authorized Anupama Chopra bio.  That he always felt like "I am a Pathan, I can't be touched."  What he added in the Chopra book is that he was terrified and wanted police protection, but for his family, not for himself.  I believe this by the way, I don't think it was just macho posturing.  Some people are like that, they have a kind of mental block about believing anything bad could happen to themselves, but it doesn't mean they don't get afraid for others.  And it doesn't mean they are like super awesome brave people, it just means they react differently to danger than other people.  Heck, if you wanted to get crazy analytical, you could point out that Shahrukh saw his whole family either die or become permanently ill by the time he was 25, is it any wonder that his fear of losing others was strong enough to drown out any fear he had for himself?