Lots of first looks!  Which are always kind of "how is this news?" but sometimes slightly interesting.  These were slightly interesting ones.
First, an actual teaser trailer!  For 102 Not Out.  Which looks like it is following the same sort of slightly whimsical slightly human flavor of Aiyyaa, that I somehow associate with Marathi stage plays.  And it is based on a Marathi stage play.  As was Oh My God, another slightly whimsical slightly human story by the same director.
Also by the same director is All Is Well, the not very good Abhishek movie that came out a couple years back.  Which explains why Amitabh is in this movie, the Bachchan's always repay their debts.
What is not a factor at all is that Rishi Kapoor is in this movie and he and Amitabh are "feuding".  That is totally made up, in fact.  Rishi's autobiography happened to be published around the same time this film was announced and it described some of the ups and downs of their relationship, ending by saying that Amitabh is now a valued member of the Kapoor family, as his daughter is married to Rishi's nephew.  And somehow various people who only heard the contents of the biography second hand focused on the "downs" part of their relationship instead of the "up" note on which it ended,
Anyway, here is the teaser!  Looks like Amitabh plays elderly Rishi's even more elderly father.
Moving on, Kaala!!!  Rajinikanth's next which looks EXCELLENT.  Very similar feel to Kabali (which of course I loved) and the same director.  Plus an even better cast, Nana Patekar is joining in.
The big news is, this is taking the release date that was announced for Robot 2.0.  Which is fine with me!  This movie looks almost definitely like it will be the better film.
It also means this film might be conflicting with Vishwaroopam II.  Which will be an interesting clash, as this movie looks in the Kabali vein of showing change coming from the bottom (the name means "darkskinned" after all) while Vishwaroopam seems as though it will be showing change coming from trained intellectual superiors.  Especially interesting with the possible political clash upcoming between Rajnikanth and Kamal.
Oh, also, Doggie!!!!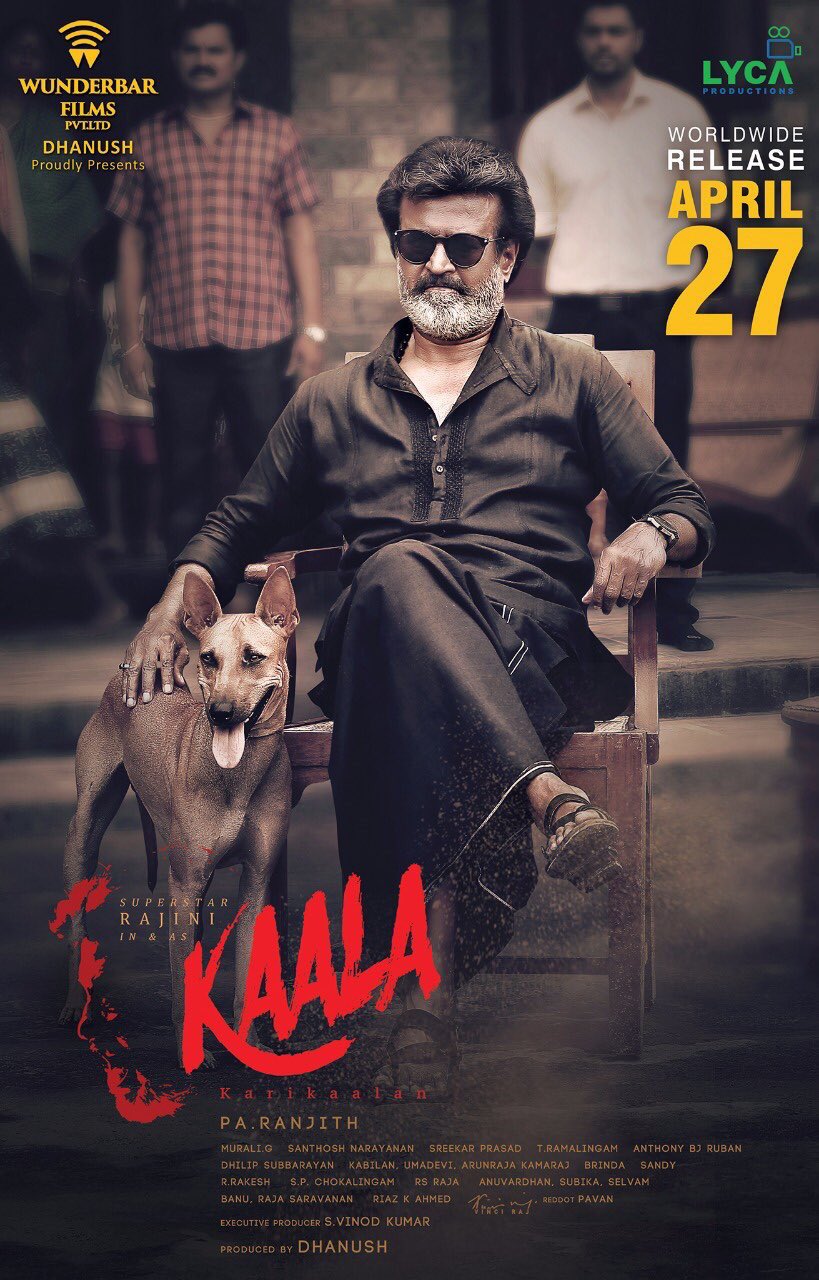 Next one, Gully Boy!!!!  This looks like the oddest movie.  Zoya Akhtar breaking out of her safe space and dealing with the slums and lowerclasses of Bombay.  Although, I suppose Talaash did that as well, and that was okay, and Zoya helped write it.
In this case, rumor has it that the film will be based on the life of rapper Divine, and his break out hit "Mere Gully Mein".  I can definitely see Ranveer doing a great job as this kind of performer,  but I'm not necessarily feeling Zoya as the director.
The real mystery is, who is Alia?  The first look shows her in a Hijab, which is interesting.  Divine in real life is Christian (and kind of middle class, not movie middle class, but real middle class. Which makes me more confident in Ranveer's ability to play him), so if Ranveer is really playing him, might this be hinting at a cross-religious romance?  Really, I have no idea, all we have is a first look.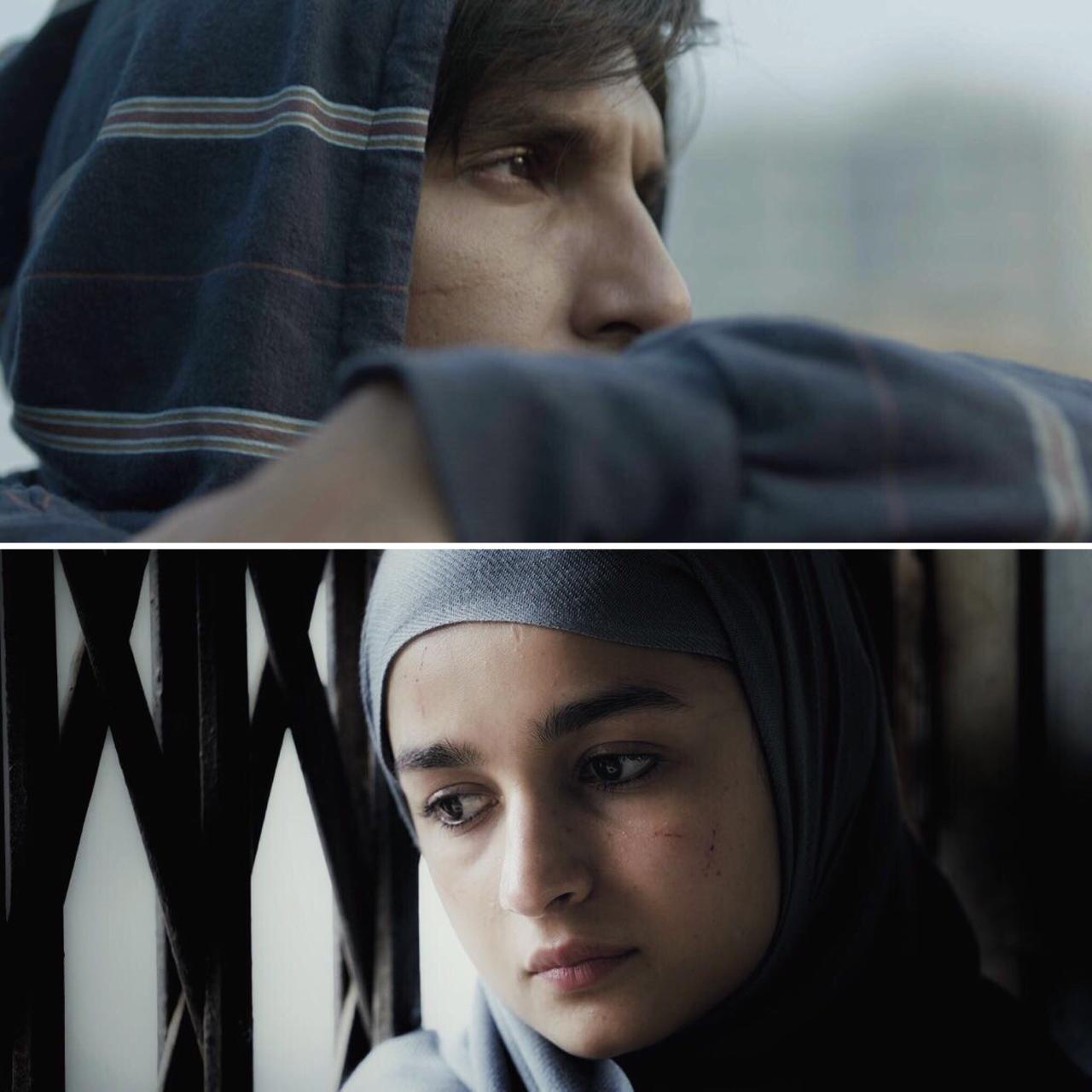 Oh, and Divine's biopic is coming at the right time as he has now complicated the destined life cycle of all underground Indian artists.  Became a viral hit, was signed to a label and, finally, ended up writing songs for the movies.  His song was just released as part of Mukkabaaz.
Last one!  The French movie, The Extraordinary Journey of the Fakir.  Which is based on a French novel, one of those whimsical French things, about a Guru who tricks his village in Rajasthan into paying for his trip to Paris, and then goes on to have a series of adventures around the world.
It is only interesting to us because Dhanush is in it.  Which is a good thing, from the Western film side of things, they are not only casting an actual desi to play an Indian character, they are looking at the experienced film actors of the mainstream industries to do it, instead of some off-beat person you've never heard of (Ali Faizal, you seem nice, but you should NOT have been promoted as a "Bollywood star" in all the Victoria and Abdul coverage).  Of course, it sounds like it might still be treating all brown-skinned people as humorous and wacky, but at least they got the casting right!