This comes right up to the line of acceptable objectification.  But I think we are still okay, because it's not like we are saying anything about their basic bodies, or comparing them with non-muscley guys (Abhishek, you are the best), or even muscle to muscle.  Merely in terms of the clothes they have chosen to wear, and the moments they have allowed to be photographed, who is the best?
Picture yourself in a gym.  You walk in and look around you, and everywhere you look there are attractive muscle-y guys giving you the eye.  These guys, in fact, the ones whose pictures I am about to show you right now.
Sanjay, possibly best body but also possibly worst hair.
Sunil, always good.  I could wish his shirt made a little more sense (why so baggy?), but the look as a whole is nice.
Speaking of baggy, what is up with Sunny's shorts????
Salman, excellent look all around, love the hair and all that.  But maybe just a few too many muscles for a man in his 50s?
Siddharth, I am with you most of the way down, but you seem to have forgotten your pants.
Akshay, I freaking love you.  Inaugurating a friend's gym, you didn't even bother putting on a special outfit, just leaped onto the monkey bars and had fun.
Varun, pink?  Really?
Tovino Thomas, one of our few Malayalis to actually take the gym body concept seriously.  Look at all his little exercises!
Prabhas, of course, he is either strangely shy in the gym, or just strangely shy everywhere.  Anyway, he never really faces the camera.
Unlike Rana!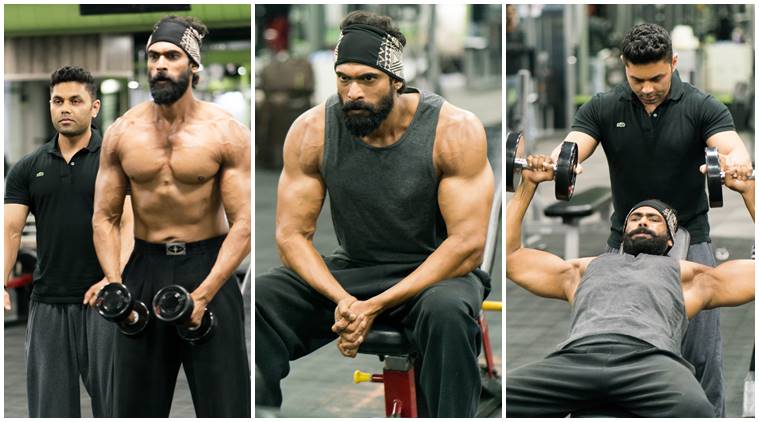 Oh Maddy!!!!  Somehow working out makes your jawline stand out as though it could cut glass.  I like it!
Hrithik, always posing, always.
Infinite Arjun's!!!!
John, very intense, very focused.  Working out is a serious business.
Prithviraj is definitely…..straining.
Shahid and his little hipster hat, why????  Aren't you hot?
Ah Aamir!  Back in Ghajini days.
Ooo Arjun!  Back in Gunday days for sure.  Will we ever see this Arjun again?
Ajay, very nice, exact same body (more or less) that he has had for 20 years.  It's oddly reassuring.
Ranveer, being very precise and modern, no old-fashioned weightlifting for him, he's got wires and things!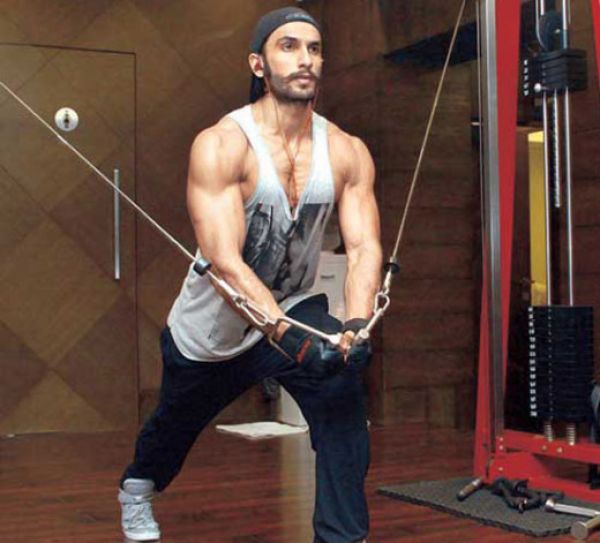 Ranbir, looking kind of like that cute guy at the college gym that you saw at the party last night.
Nagarjuna, staying fit!
Anil, ditto!  Nice healthy older man work outs (Khans, take note!  This is what you should be doing at your age)
'
Now, this is a reasonable work out for Shahrukh, nice reasonable work out outfit, good arm work for an older guy, with a trainer right there to supervise.
This is NOT a reasonable work out for an older guy!  This is a ridiculous work out is what this is.
And to end, our most surprising gym body and work out fiend…..
Anupam Kher!!!!
Now, here's the question.  Remember how you are in the gym and you look around and this is what is surrounding you?  Now, out of all of these guys,
Who do you most want to ask you for a towel and strike up a conversation?
Normal Shahrukh for me.  A nice older guy with a lowkey gym routine who seems like he would be good to get a cup of coffee with
Who do you LEAST want to ask you for a towel and strike up a conversation?
Hrithik I think. The guy posing perfectly by the mirrors, I feel like any conversation would revolve around what angle I think is his best side, and that's just a boring conversation.
And which of these pictures would you put up in your gym locker for inspiration?
Obviously Akshay!  I love the monkey bars