Yet another part in my very dull series!  But I can't seem to stop myself, or even speed up.  So indulge me as I creep forward decade by decade through the history of sequential visual content in America and India.  Just be grateful I didn't get into the details of movie serials to radio shows to American TV.
Usual Disclaimer: I have no special knowledge, this is just how it appears to me based on commonly available information and my own experiences.
In my last section, I got to the introduction of cable in America and the introduction of Satellite TV in India.  They had similar results, even if they came from completely different places.  Before cable, in America, the family would gather together to share content, and the whole nation would gather together as well, the major broadcast shows all shared by everyone because there was no other option.  After cable, the family was divided, different shows popular for different groups within it.
In India, when Doordarshan was the only channel, the family was united in not really wanting to watch TV ever.  So they would go to movies together, or they would go to watch cricket matches together, or just sit outside together.  Not just family, but society in general was united, not locked into their little homes kept isolated, as became common in America post the introduction of TV.  But with the rise of satellite, suddenly there was TV people actually wanted to watch.  Only, not all people.  It was aimed specifically at the housewife, the one with the most control over the disposable income, the one most valuable to the advertiser.  And so she, the housewife, became increasingly locked up at home while the rest of her family still went out for entertainment, to movie theaters or playing cricket or just sitting around talking.  Not that she had that much freedom before, but at least chopping vegetables might mean sitting outside the house, talking to friends, watching the world pass by.  Instead of being locked up inside, the TV the only window to the world.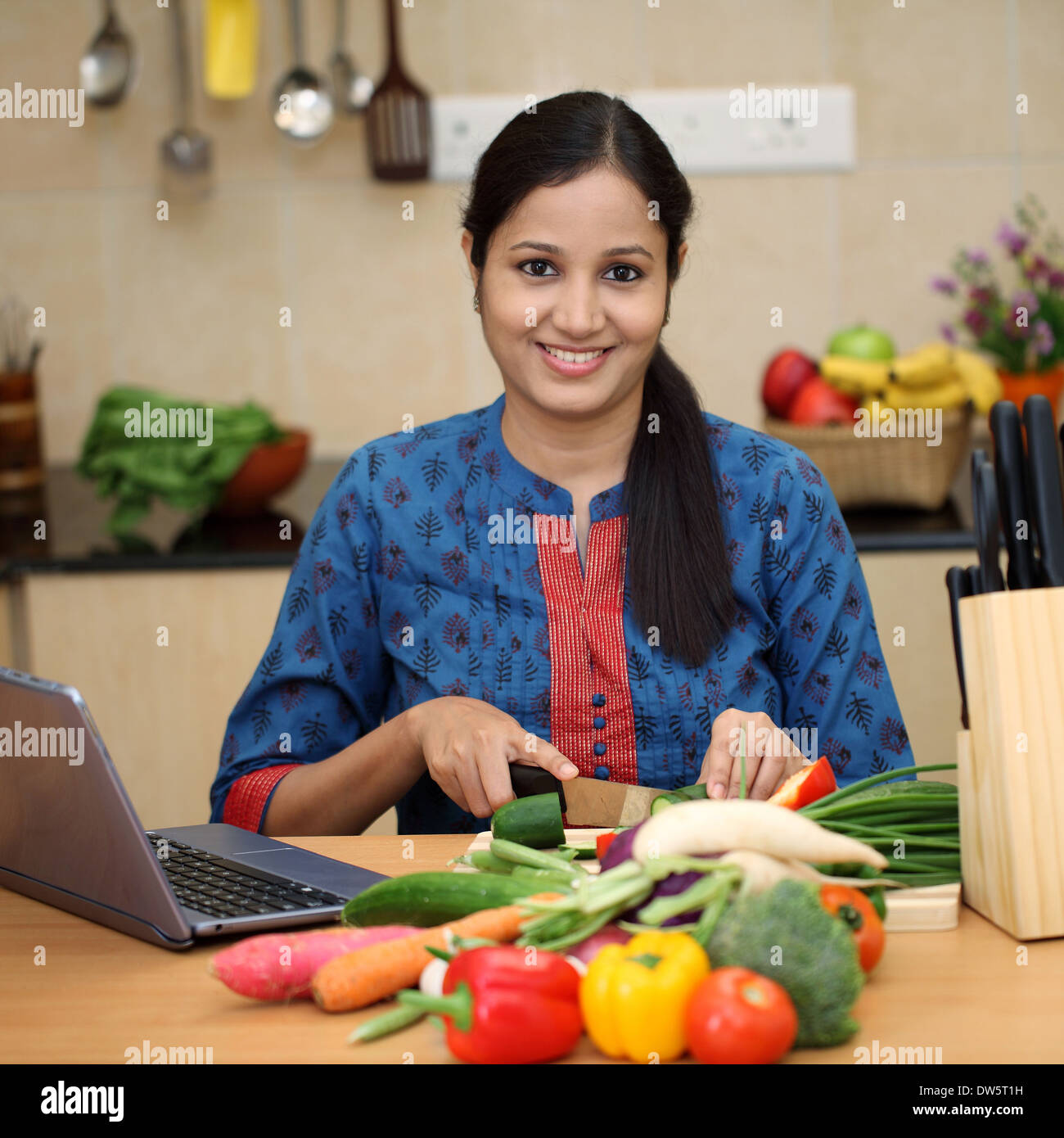 (Jumping ahead a bit, they now have the laptop window to the world.  Also, based on stock photos and movies, Indian housewives spend 90% of their time chopping vegetables.  If true, I would be a terrible Indian housewife because I hate chopping vegetables)
All of this was predicated on the idea that the audience was not the consumer, but the product.  Advertisers were buying the audience, they wanted the most valuable audience for the cheapest price, they didn't care what kind of content got them, so long as they were gotten.
HBO was the first company to really upset the apple cart in America.  "HBO" stands for "Home Box Office".  The initial business plan was to buy the rights to new movies, or hard to find movies, and sell a special subscription directly to the viewer who would be desperate for these movies.  They were kind of a joke at first, their film library was pitifully small and they tend to rerun the same films over and over again.  They also were known for getting around government regulations on the airwaves, since it was a closed pay channel they could show more sex and drugs and violence and language then were legally allowed on broadcast TV.  But then in the late 90s they hit on a new idea, "It's Not TV-It's HBO".  Original content that was the same quality as the movies they showed, complicated scripts with all the sex and swearing left in, and film quality actors and production values.  And part of the way they did this was by filming only a few episodes, instead of spreading the cost out over a full 22-24 episode season.  The point of the 22-24 episode season was to keep the audience coming back and keep the advertisers bidding higher and higher for the rights to them as the ratings increased over the season.  Or be able to cancel at any time and stop filming if the ratings drop.  If you aren't looking for that incremental week by week increase in advertising pay out, it is more practical to simply give a short season order, see how the whole season plays out as a whole, and then decide whether or not to renew.  And besides, that is what the audience wants.  The audiences wants short high quality seasons that you know will be completed, will play at the same time on the same day for 10 weeks in a row and then stop.  And, finally, HBO was trying to serve the audience instead of the advertisers.
HBO started a revolution, purely viewer driven content with no concern for either advertisers or government regulation.  It was a revolution other channels wanted to jump on, but how to make a profit from the audience while maintaining their "free" broadcast status?  And thus, DVDs.
(Last DVD set I bought, just 6 months ago.  I have no regrets)
Before DVDs, you could purchase or rent VHS tapes of TV shows, but they were hard to find and impossible to store, dozens of tapes for just one season.  It was easier to simply wait for your favorite episode to be broadcast as a rerun.  The rerun money was where the profit was, and usually those rights were held by the original studio which made the content (part of the pre-1990s government regulations were that a certain percentage of broadcast content had to be created by outside companies and purchased by the major channels, not made in house.).  DVDs changed that, you could easily fit a whole season of a show in one compact box set.  And the original studio would reserve those rights, another source of profit.
But you had to make content that was DVD friendly, rewatchable and worth buying.  It was worth it to invest the money upfront now if it would mean an eventual profit in DVDs. It quickly became an expected part of the viewing experience to watch your favorite show live, and then wait a few weeks after the end of the season and purchase the box set so you could watch it over and over again over the break.  Especially the shorter run HBO shows, the gap between seasons was much longer, giving you plenty of time to fill with rewatching, and a very small and cheap DVD set to buy.  And, eventually, even the non-HBO produced shows began to make DVD profits.  Money they could get directly from the audience, a reason to start serving the audience instead of advertisers.
DVDs also filled the gap for those who couldn't afford or weren't interested in a subscription to a pay channel.  I was one of those people (because my Mom canceled cable and hid our TV when I went to college because she hated TV and was finally free of it.  And my state school was so poor, all of the dorm TVs just had sad wires hanging out and didn't turn on), and I had endless curiosity for TV and no money.  Which meant I became very good at playing the library system to request what I wanted, and even better at finding the video stores that would rent the full season I was looking for.  I spent one Saturday in college riding buses all over the city in the middle of a snowstorm on a quest for the full 4th season of Alias.  Good times!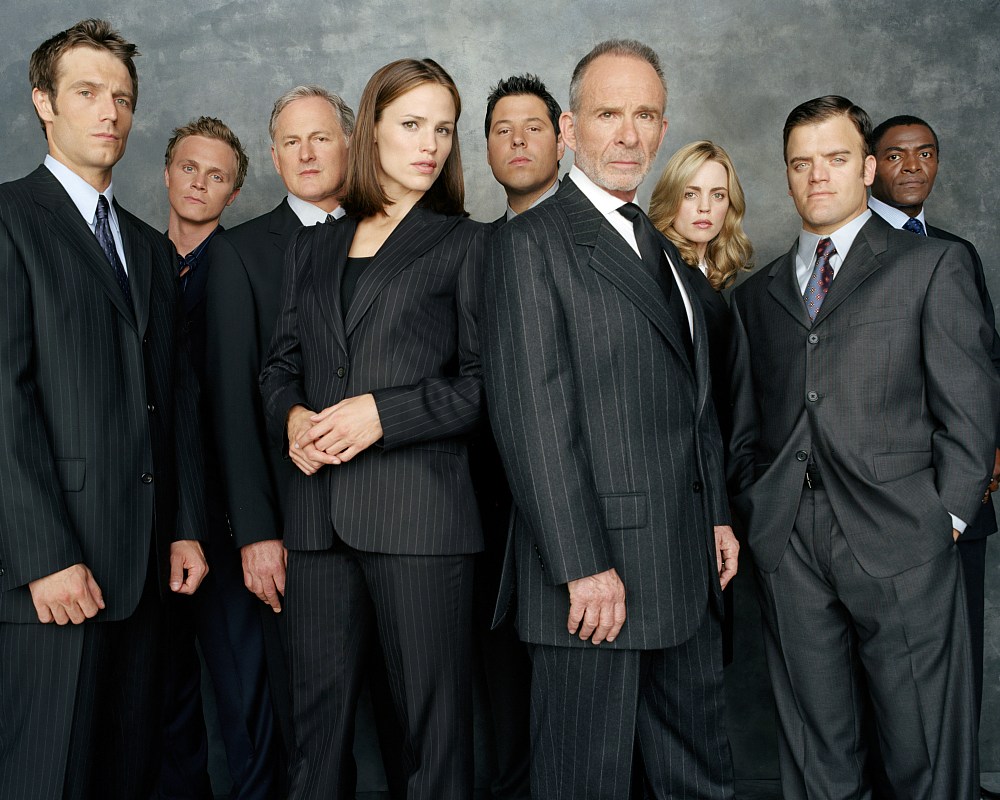 (Can you believe she went on to marry Ben Affleck?  And then divorce him?  And also, that Michael Vartan has somehow disappeared?)
For people like me, the launch of Netflix was a godsend.  It would send you DVDs right to your mailbox, no hunting around to stores.  And it had every DVD you could want.  And it was cheaper to get a monthly subscription than renting one at a time, so long as you would be renting more than 6 DVDs a month.  They even worked out a deal with the post office to speed up turn around time so you would have a new DVD in your hand only 48 hours after mailing the old one in.  It was wonderful for me, I could chug through a whole season of TV in no time at all, 6-12 episodes per disc, one disc a day, and the next one arriving as soon as I finished the current one.  And this is what lead to the huge growth of Netflix.  It wasn't the obscure films you couldn't get at your local store (those were already available by mail, Facets in Chicago had been mailing those out for years and still has the best rental film library in America), it was the convenience of the new hot TV shows showing up in your mailbox.
And at the same time, there was the introduction and rise of TiVo.  TiVo wasn't supposed to be something totally new, it was supposed to be just a slight improvement on what already existed.  Not that it was promoted that way, it was promoted as life changing, but if you read between the lines they were only talking about what VCRs could already do, but better.  Scheduling TV shows to record if you were going to be out that night.  Recording them while you watched in case you missed something.  With the advantage of being able to watch while recording, and pause what you are watching while it kept recording, or rewind.  This is a good thing for broadcast TV, makes sure people will stay committed to watching their shows live because it is so much easier now that you don't have to worry about bathroom breaks or missing a scene and not being able to see it again, or even have the ability to record an episode here and there without worrying about VCR timers.  It was only supposed to be a little change.
(What about skip entire TV seasons and catch up over the summer?)
But what wasn't predicted was that people would make this a massive change.  Would discover that they could simply set the TiVo to record every episode for a whole season and watch them all at once instead of one at a time week by week.  Or would let episodes build up until they were "in the mood" to watch them.  Or would watch and rewatch until shows lost their power and they tired of them and stopped watching at all.  And what the TV people really didn't predict was that the official ratings companies wouldn't be able to accurately track these changing viewing patterns and the bottom would fall out of the advertising market that funded broadcast TV.
This was a major "medium is the message" moment.  TV went from something you watched on your one TV set on one of the 3 channels at the same time as everyone else in America, to something you watched on one of your family's 3 TV sets at the same time as a few other people in America, to something you watched whenever you wanted where ever you wanted.  This was the era of the rise of the laptop as well, which had no effect on streaming (not a major issue yet), but had a major effect on DVD watching habits.  You could now get a DVD of a TV show and play it on your computer, on your convenient computer made to be carried with you anywhere and everywhere.  TV was completely divorced from both space and time.
It was divorced from time and space, but not from relationships.  Suddenly the creators were able to connect directly with the viewers.  HBO subscriptions and DVD sales allowed the audience to express what they liked, and creators could make the shows they wanted without worrying about advertiser dollars, just pleasing that audience.  And then the internet came in and, for the first time in ages, there was a way to communicate directly, viewer to creator.
The early internet sites were a place for people who really cared about TV, and there weren't many places like that.  Even academia had just barely started studying it seriously, while every newspaper had a film reviewer few had a TV reviewer, and there weren't really "TV clubs" to go along with the "film clubs" at most colleges and high schools.  So if you were obsessed with, for instance, My So-Called Life, you would turn to the internet to find a chat room somewhere to share this with.   And if you were a TV writer, you might end up stumbling into the same chatroom and interacting directly with your audience.
(Yes yes, this is the story of TWOP.  It really is the founding force of serious internet critical writing)
And so I was at college, with no television set, watching DVDs from rental stores and Netflix on my laptop alone in my dorm room, but not really alone after all.  I didn't have anyone in the real world to watch these things with (tons of Indian movie watchers in my real world at that time, but that's a different thing), but I had a virtual community that encouraged me to watch TV in a whole different way.  Focused, conscious, analytical, not just enjoying and forgetting.
And from the Marshall McLuhen side, what did this mean?  It meant that content was becoming increasingly personal and private.  You could put in a DVD and watch it on your personal computer, separate from the rest of the family, friends, everyone, hidden away in a bathroom stall if you wanted.  And then you could talk about it endlessly online under an assumed name.  Or simply enjoy reading the conversation without joining it at all, be an anonymous spy.  TV stopped being something that was part of the fabric of your life, and became something removed from your life, existing in a world of its own.
None of this is related to India of course, where the daily soap opera was Queen and you would never miss an episode, even if you had the ability to just record it and watch it later, you wouldn't be able to wait.  And where DVDs were still something you got in the shop downstairs, not in the mail.  The closest the Indian market came to this idea was the option of having the shop deliver your DVD along with your groceries.  TV was locked into space and time and kept the audience trapped there as well, locked within the home every minute.  TV wasn't discussed online, not this kind of soap opera TV, you had to watch the episode the second it aired if you wanted to enjoy the small amount of socializing you got, to talk with all the other women locked to their TVs except for brief moments.  Even the DVD delivery method encouraged that, you could get your DVDs to watch, but only if you were home to take delivery along with your groceries, only if you were familiar with your local grocer, only if you were staying home all day every day chopping vegetables.  But there were other market forces that were driving India towards America until they met in the middle, both audiences wanting the same thing from their content, increasing privacy and increasing personal ties.