I am a lazy bear today!  Stayed up too late seeing Kedarnath and then trying to keep my eyes open to write a review, on top of a series of late nights and busy times.  So today I am giving myself some time to just do absolutely nothing.  Except pick up my rugs from the cleaners that I can only get to on Saturdays.  But otherwise, NOTHING!
While I do nothing, you folks can talk about various fun things!
Shahrukh is traveling!  Before his big film release, he is doing the Shahrukh thing and going to large spaces and meeting crowds.  Gets the crowds who are there amped up, they talk to their friends and get them amped up, and all the SRK fans share things on social media and get social media amped up.  Most importantly, it's CHEAP!!!!  If they can manage to do it in a public space, or a space (like a mall) that will pay them to be there, then there is no cost at all.  Shahrukh is producer so he isn't charging, he just shows up and waves or whatever and leaves, and they get millions of dollars worth of free publicity.
Only downside is, this leads to more of the over exposure of Shahrukh which has been so damaging in the past.  Especially when it is over exposure revolving around these massive public adoration moments.
What do you all think about it?
And in other happy news, Sid has a new ad campaign!  For cruelty free make-up, the catchline is "tested on Sid".  Which is stone-cold BRILLIANT.  Conveys the message, in a memorable cheeky way that will appeal to women.  And gave the hook of "a male face for a female brand!" to all the news announcements.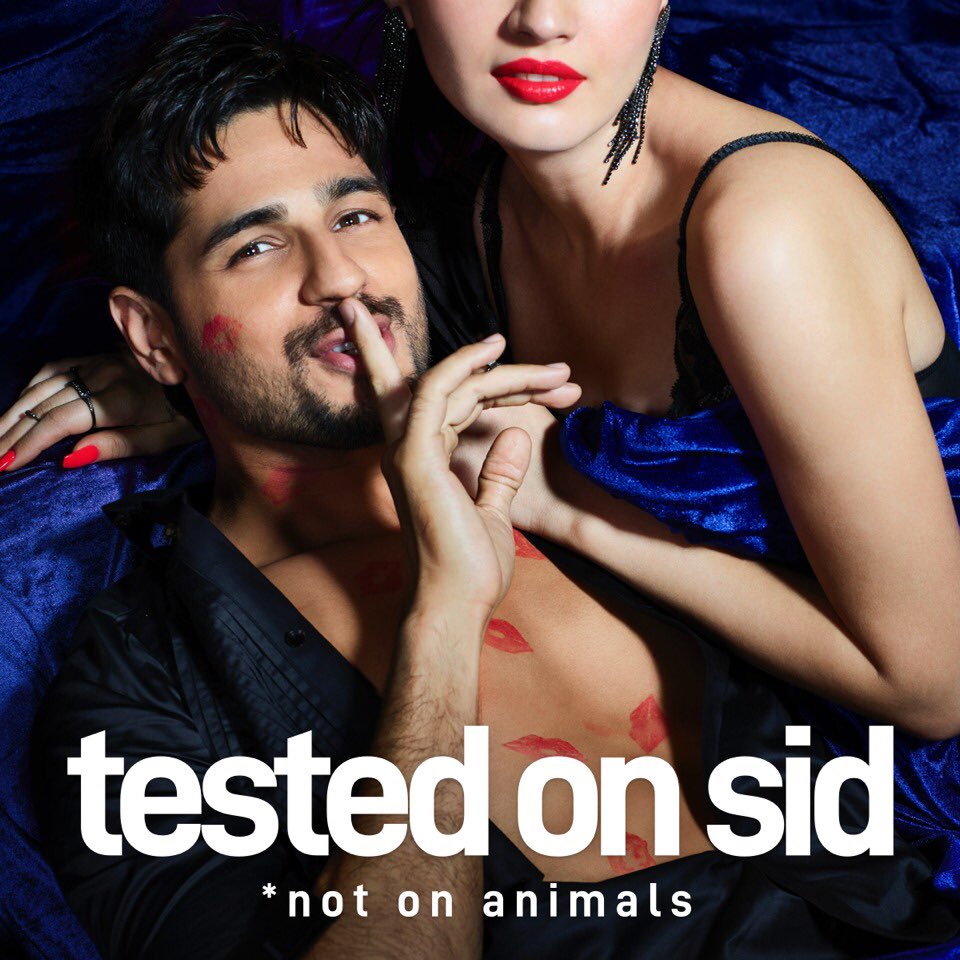 What do you all think about this?