This suddenly occurred to me while showering, and we've still got 7 days before I close voting, so why not add another category? Oh, and if you haven't voted in all the other categories yet, you still have time, you can find them all here.
There is a particular kind of hard work and talent and skill that goes into taking a really empty role, with nothing on the page and no help from the director, and somehow making it connect with the audience. Let us celebrate those poor souls who survived this difficult situation in 2018!!!!
Oh, and most of these films are pretty bad, but don't consider that as a requirement. It's just that the good movies, Badhaai Ho, didn't really feel like they had any underwritten parts. You can still pick a performance in a good movie (I picked Raid), so long as it is a truly underwritten and under-directed performance that still rose above.
Padmavat-Jim Sarbh
An effeminate slightly crazed super soldier slave who also sings a love song to his master. This character should be so strange that it becomes unwatchable. And yet Jim Sarbh somehow both glories in the oddness, and manages to make his character slightly human.
Raid-Gayathri Iyer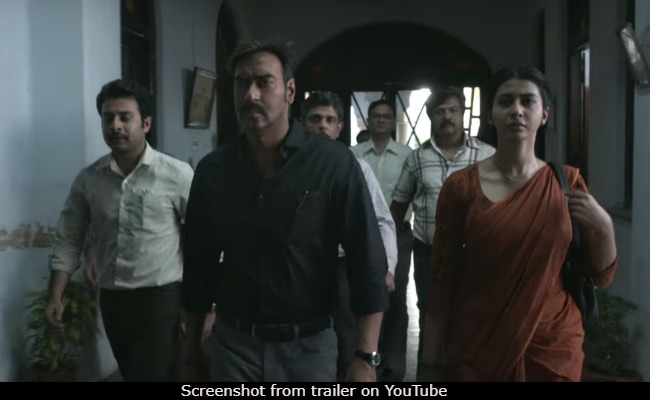 She has perhaps two lines of dialogue, and yet I feel I know everything about her highly accomplished and very efficient female tax investigator. I shouldn't be surprised she is from Kerala, they have all the best actresses.
Raazi-Vicky Kaushal
2018 turned out to be the Year of Vicky, but his first role was hardly a showpiece. It could have easily been the sort of bland love interest part that most actresses get stuck with for their first roles. But like Rani in Ghulam, Vicky still managed to make his mark.
Race 3-Bobby Deol
It's a bad movie, filled with bad roles, but out of all the bad roles and trapped actors, I think Bobby Deol did the best with what he had. It still wasn't much, but then he didn't have much to start with.
Sanju-Dia Mirza
Vicky Kaushal did a good job too, but then he had a good character. Dia had pretty much nothing to work with, but somehow infused realness to what she was playing, made me care about her character. Way way more than I cared about the author-backed characters.
Soorma-Anged Bedi
This is the movie that made the world go "woah, forget Diljit Dosanjh, who is that guy???" The movie is supposed to be a love story and a sports story, but somehow Anged made us care more about the brother relationship than anything else.
Stree-Aparshakti Khurrana
Pankaj Tripathi had a good role, Rajkummar Rao had a good role, Shraddha Kapoor had a good role, Aparshakti was just kind of thrown in as "hero's funny friend". And yet, he turned it into so much more! Without ever trying to overshadow the hero, he made every scene he was in so much funnier.
Andhadhun-Radhike Apte
Radhike had a very good year, but this particular role in this particular film is not a great one. She is just "pretty girl who disrupts the hero's life". But Radhike makes her someone we care about, interesting and big-hearted and capable of hurt. I found this performance far more impressive than her author backed parts.
Baazar-Chitrangda Sinha
This is a terrible movie, don't bother watching it. But if you do happen to watch it, I suspect that (like me) you will become fascinated with the Saif-Chitrangda marriage, far more fascinated than you are by anything else going on in the film. Chitrangda brings such grace and strength and love and anger and mercy and just EVERYTHING to her tiny tiny tiny part.
Thugs of Hindostan-Katrina Kaif
Who would have thought, watching Dhoom 3, that just a few years later the same team would get together and it would be Katrina that was the stand out? She has almost no scenes, no backstory, no character, and yet she manages to make herself more entertaining to watch than all those boring swashbucklers around her.
Kedarnath-Pooja Gor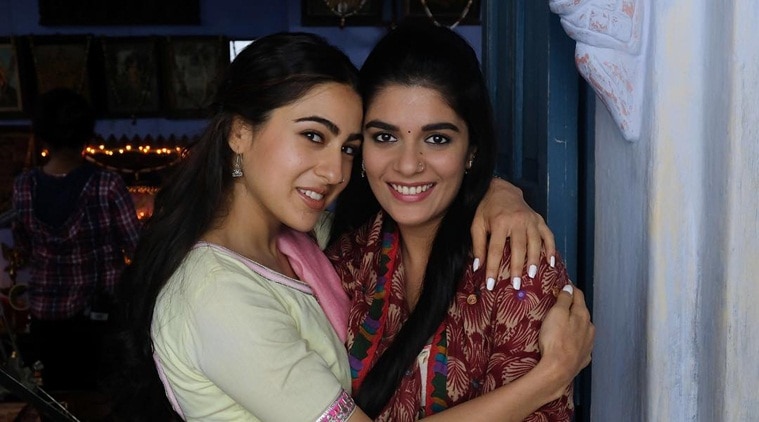 Sara did a wonderful job, Sushant did an okay job, but they also had a decent script behind them. Pooja Gor, playing Sara's sister, could have come off as unpredictable and illogical, an odd character put in the film to do whatever the plot requires of her. But her performance made sense of all the conflicting motivations that could lead her to her strange actions. She's supposed to be in Gully Boy and I am excited to see what she does!
Zero-Katrina Kaif
Katrina for the rare double-entry! She has a decent part, but it is very brief. And her character arc is a bit up and down and all over the place as written. And yet, Katrina manages to do such a spectacular job that she steals the film, makes her brief part feel much larger, and makes it all make sense. More sense than the other characters.
Special Southern Entry:
Savyasachi-Madhavan
I did a fairly comprehensive list of everything I could think of from Hindi, I've seen almost nothing from Telugu and Tamil and Malayalam this year, but I have to mention this role and poor Maddy. He isn't even introduced until halfway through, he is forced to go from calm and cynical to maniacal, and yet Madhavan pulls it all together.