Once again, I am running late. But this wasn't a super interesting episode, so hopefully it won't take me long to write it up.
No Karan intro! Just a quick introduction of themas beloved of the internet, Rajkummar a great actor, Bhumi as "silly girl" who plays rustic parts. Interesting, positioning them as kind of "the people's choice" instead of his other more personal intros.
When they come out, Karan does something else new, puts them on opposite side of him and has them dance right from the start. I think it is to re-introduce them to the audience as people kind of silly and light weight for the KWK audience. And also to shake out the nerves and get Karan and Bhumi and Rajkummar all ready to play. It works, I think, this feels like a much looser episode than some of the others where Karan doesn't super know the guests.
And just to set things off, Karan starts with showing Rajkummar dancing videos. They are SUPER cute! And makes me wish that Rajkummar's public persona was a little more out there and open, I want more silly Rajkummar dancing, and less serious talk about his roles. A little more Ranveer in him.
Bhumi comes off less good. Her opening is to talk about how everyone assumes she is a village girl like how she usually plays. She says people say "oh wow, you speak English". But the way she says it feels, like, a little insulting? Like she thinks it is silly someone as cool as her would be mistaken for a village girl who doesn't speak English. Like she is a little insulted that people don't realize she is a higher class person. I think she hears how it sounds, because she starts to walk it back right after that.
What I find really interesting is the discussion of how Bhumi first entered the film industry, as Shanoo's (the rockstar casting director at YRF) assistant. Karan knew her from back then, which hadn't occurred to me before. Karan knew her, Ranveer knew her, all kinds of people knew her, she was Shanoo's assistant from 19 to 26. She's kind of an outsider-insider, she may have only been in a few movies, but folks have known her from around since she was a teenager.
Rajkummar does a similar run down of his film career, mentioning that he had LSD and made a big splash and then wasn't noticed again until Shahid, and now he has the big hit Stree. What's weird to me is that he skips Kai Po Che, which I don't think is on purpose necessarily, just that at one point it was a big deal to his career to have a lead role in a mainstream multi-starrer, and now his career has moved in such a way that LSD and Shahid and Stree are what matters, skipping right over Kai Po Che. Kind of goes with what Rajkummar says next, that he doesn't do roles for money even today, only if he cares about it. He may love to dance, and he may have a martial art award (which also comes up), but he's not going to end up in the mainstream films and mainstream roles even so, he is going to keep going his odd way.
Bhumi has two comments after that which show her own starting place. She points out that Rajkummar doesn't have to make movies for money, because you can make a lot of money as actors, outside of films. And in terms of her own career, she calmly says that she is spoken about in a different space than the other young actresses, and she is fine with that, very happy with what she has done, and her career is just starting out. It feels like a bit of that 6 years as a casting director's assistant sneaking out, she had plenty of time to watch other people build their careers and see what did and didn't work and now she can use those lessons to be reasonable about her own career.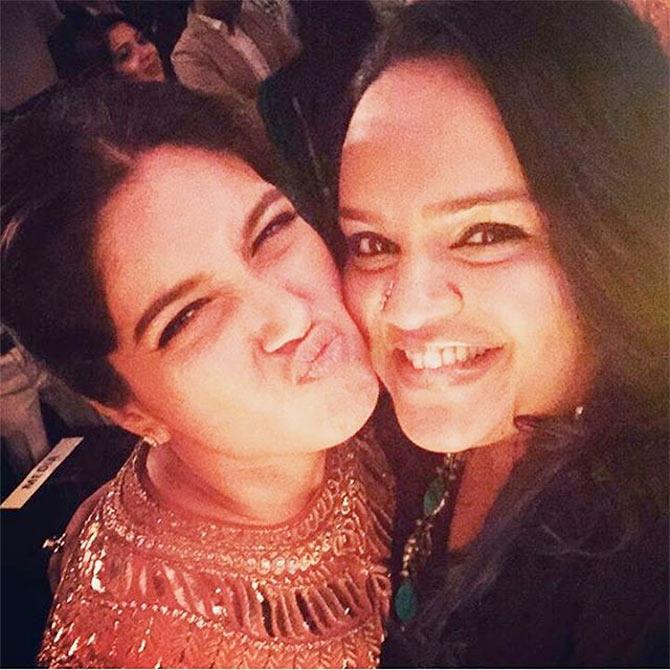 Best part of the show happens right here! Hiroo calls Karan on the show, says "hi" and wants to know Bhumi's secrets for losing weight! I suppose it could have been planned, but it really doesn't feel like it. Obviously the episodes are edited, I guess Karan picked up because he figured they could edit it out (it's not like it was live), and then it ended up so cute that they left it in.
Karan drags in Shahrukh again once they go back to talking, in a way that really feels unnatural. I'm not sure why he did it, in previous episodes Shahrukh hasn't been mentioned at all, or just in natural ways like "what superstar do you want to work with?" But this time he specifically asks about Shahrukh, "Does Bhumi want to work with SRK?" "yes". And of Rajkummar, "What role does Rajkummar want of SRK?" "KHKN". What WAS that???? Just ask them "what major actor do you want to work with?" and "What classic role do you want?" It's like Shahrukh is sponsoring the episode, as awkward as the way they throw in the Google Home Lights.
Karan moves on to asking more personal questions, the KWK brand, in a very appropriate way. He starts with one that Rajkummar was definitely prepared for and it's about time someone asked: Why isn't Rajkummar married? He has good basic answers, he still feels young, their parents don't mind, they are both focusing on their careers. Reading between the lines, it says "we aren't ready to be parents and we don't have to have kids so long as we aren't married". Which is okay, but of course you don't say it out loud. And then Karan asks another soft question, but one that Rajkummar isn't ready for. He asks if they ever have issues working with other people. Rajkummar dances around a bit, says not really, but there was one time Patralakha kind of said "you know, be aware, this is happening". Karan pushes a bit, but Rajkummar kind of doesn't go into it more than that.
I think Karan is trying to build up drama in a way that doesn't quite fit with the relationship Rajkummar and Patralakha have, it makes me like them a lot more. I think Karan was asking for big insecurity drama because they are a long time couple that isn't married yet and he thought there would be some juicy story of cheating and fights and stuff. But instead it was a different kind of a story, Patralakha working with Rajkummar as a partner, giving him a heads up that there might be trouble heading his way on set. This is the kind of way that long term couples work together, married or not. Makes me like them even more.
Bhumi, on the other hand, is a "good girl", doesn't date at all. I find that a little hard to believe, but maybe! It could always be true. Certainly if there was anything even slightly for public consumption, it would be coming up on this show, and it isn't. So either she has some super super not for public consumption relationship (Lesbian, married man, something), or she is just a good girl and doesn't date.
Karan asks if they feel like "outsiders" in the industry since they weren't born into it. Bhumi says that she doesn't feel like an outsider, everyone is very friendly. Rajkummar thinks that if he was an insider it would have been easier to find a role after LSD and Shahid, if he was an insider, people push you. Excellent point Rajkummar! You agree with my post, it's not about getting that first chance, it's about getting the second chance and the third chance and on and on. Anyone can get the first chance, it's getting the phone to ring afterwards that is hard if you don't have the connection. And Rajkummar manages to say this without being aggressive or insulting about it, just acknowledging it as what it is. And not making it about personality, he agrees with Bhumi that everyone is friendly and welcoming, it's just getting a job that is hard.
Speaking of which, Karan lets Bhumi take center stage, first pointing how many people she auditioned who she is know working with, Rajkummar, Ranveer, Kriti, Disha, Parineeti. And yes, it is weird that she is now working with people that she used to have that power over. It's weird in general, isn't it? That these lowpaid casting director assistants can say yes or no to someone, and then as soon as they say "yes", that person goes on to be super powerful over them. And in this case, Bhumi was the one who said "no no no" and finally "yes". And then after that, she became their co-star. Anyway, Karan has Bhumi "cast" him and Rajkummar, and she is GOOD. Immediately confident and in charge and rattles through the whole routine. She wasn't just a frivolous time killing assistant, she actually knew what she was doing!
And then we get to see how good she is, Karan pulls out her audition tape for Dum Laage Ke Haisha. She is immediately interesting on camera, confident in what she is doing and how she is delivering lines, really in control. And Karan body shames her a bit because she was heavier then than she is now, but she's also really pretty! Honestly, she could still be acting at that weight, she looked great. I'm kind of mad about Karan for talking like that. It's one thing to talk about her gaining and losing weight for a role, we all know about that, but this is just shaming her for how she looks naturally.
And then, Rapid Fire!
Bhumi first. Crush on a co-actor: yes. Karan is sure it was Akshay, Bhumi goes with it. Makes sense, Akshay is big enough to take it, why make life hard for Ayushmann or Vicky Kaushal? Kind of a trick question, seeing as Bhumi has only been in a few movies and only has a few co-stars.
Bhumi stalks Amisha Patel on social media, which is maybe the thing that makes me like her the most. Because Amisha isn't someone you would mention here to build up points somehow, she's just a totally random celeb which makes me think Bhumi seriously follows her. HA!
Fantasizes about celebrities, yes, Bradley Cooper. And wants to date Nick Jonas. Okay Bhumi, you really are upper class. Could be she is trying to avoid offense by listing white people no one cares about, but also feels like she is just that westernized, her go to thought is Bradley Cooper, not Hrithik Roshan.
Pari or Sonakshi, bigger competitor? Pari. Really? I mean, Sonakshi's pretty weak right now, but Pari just had a big flop. Although there is also that weird connection of Pari being the other YRF office girl who turned into an actress, maybe it is just because she knows Pari from that?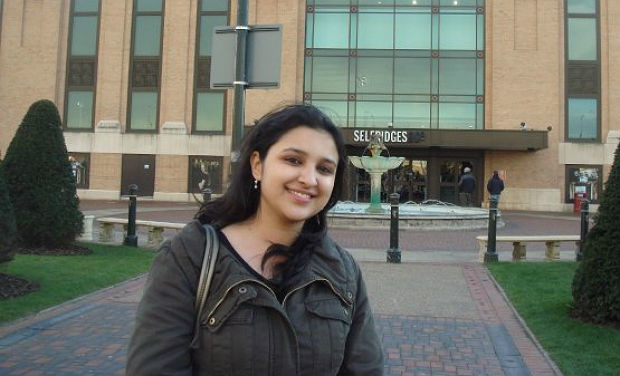 Rajkummar:
So-so answers. Rajkummar could give his heart to work with Karan, not just a kidney. Promotions are what he hates doing. Anil Kapoor likes doing many takes, wants to make it perfect. Overrated actor: Me. Underrated actor: Sanya Malhotra (good for Sanya! Get that exposure!). Shadow an actor for three days: SRK (suck up). Wants to be paired with Alia (suck up again). Nervous meeting SRK, very kind to him (this I will believe, it was an open answer of who he was nervous to meet). Crush on a co-star: "I did this film, City Lights, who was my co-star in that?" AWWWWW! Such a good answer!!!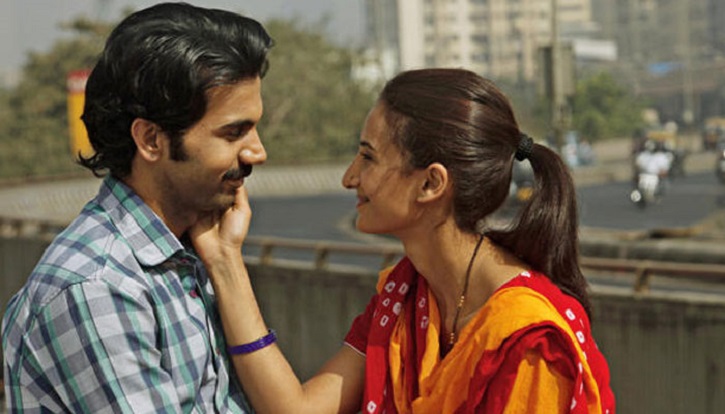 And then game! Both of them are good at recognizing films. But Rajkummar is much better at the song and dance challenges. He really needs to do a mainstream film with big songs! Why doesn't he? People are crazy not to cast him.
And then the phone call challenge. Which isn't impossible for them, they both know people, but they don't have the massive call list of some people who came on the show. Rajkummar calls "Goldie" (Patralekha). Also Hansel Mehta and Nushrat. Bhumi calls Akshay "Sir" who doesn't pick up, Varun is busy, Vicky picks up (I think).
And that's it! That's the show!!!!
Well, huh. It was okay I guess. Gave me a chance to see them in a new light, which is important. But wasn't super entertaining just on its own. If I didn't care about them already as talented actors, I wouldn't necessarily have enjoyed it. But I also didn't feel like they were holding back or uncomfortable with the format, they were giving it their all. And when they come back in a year and Rajkummar has cute newborn baby stories (I've decided he and Patralakha should have a baby without getting married, just for cuteness) and Bhumi is all giggly about her new relationship with Hrithik (why not?) then it will be all even more interesting.