No Twinkle and Akshay, or Aish and Abhishek, or even Anushka and Virat or Rajkummar and Patralakha. I want just the couples where one of them is a famous and beloved public figure, and the other is unknown and along for the ride.
Madhuri and Dr. Nene! At the height of her fame in the late 90s, she visited family in America and they arranged for her to meet a nice successful young doctor. He had no idea who she was, had never even seen one of her movies, and she fell in love with him. The first 5 years of marriage, she was a housewife in Denver supporting his dreams, and the next 5 years he has been a supportive house husband and arm candy in India, supporting hers.
Shahrukh and Gauri! First love for both, together since they were teenagers. After 7 years of dating, they won over her family and got married just before his first movie released. 27 years later, they have 3 kids, an enormous house, and multiple businesses, and seem as solid as ever.
Madhavan and Sarita! At 21 after he graduated with a management degree and won an award for public speaking, he started holding seminars on public speaking and communications. Sarita attended one of them and used his tips to succeed in her job interview for a flight attendant and they started dating. 8 years later, they got married. He hit it big in the film industry shortly after and was quick to announce that he was married, opened all his fan mail with his wife present, and takes her on all his film shoots. For the first few years of their marriage, they lived in the same middle-class neighborhood where he had grown up in the same house as his parents, and her parents.
Tovino and Lidiya! They went to school together and started dating at 14. She was the one who initially encouraged him to try acting. 10 years later, just as his career was about to catch fire, they got married and had an adorable little girl.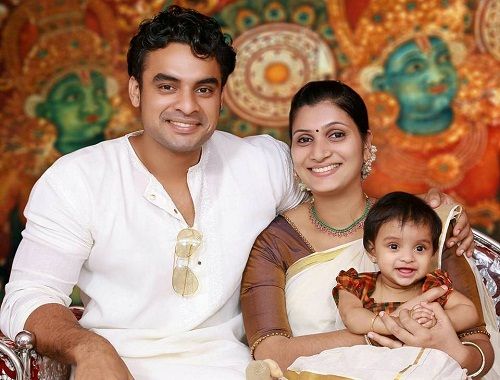 Nivin and Rinna Joy! They met in college and started dating, stayed together through college, through long distance during his first two years after college working as a computer engineer in Bangalore, and then stayed together when he decided to try his hand at acting. They got married when they were 26. That same year Nivin's first movie came out and he signed 3 more. They now have two children.
Dulquer and Amal! The first one that isn't a love match. Back in 2011, right before his first movies released, Dulquer had an arranged marriage to the daughter of a wealthy businessman. It's been 8 years now and they seem as happy as ever, and have a daughter.
Shahid and Mira! Another arranged. She is 12 years younger than him, was a Delhi college student when their families decided to put them together. They talked for 6 hours at their first meeting and couldn't stop thinking about each other, even though the age difference and experience difference made the whole idea seem crazy. Weeks after that first meeting, they were married.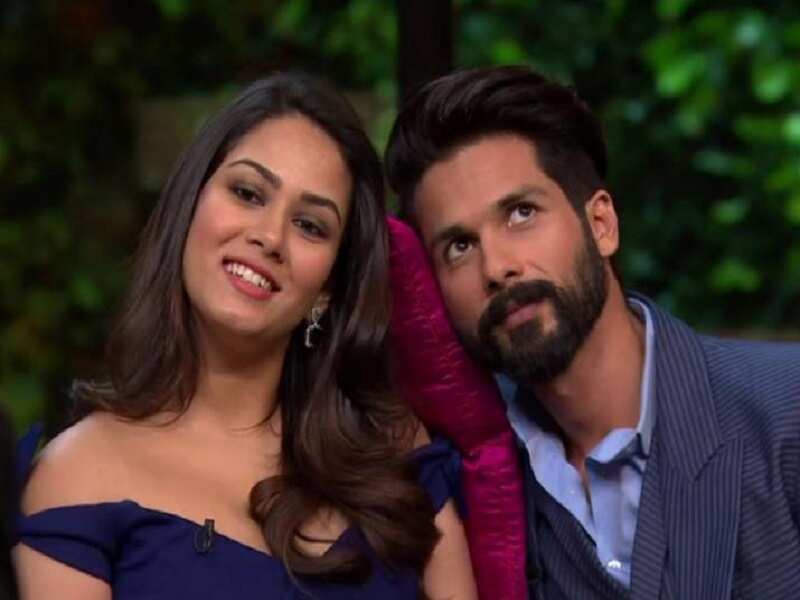 Juhi and Jay Mehta! She didn't notice him at first, but he was just steadily there, sending her flowers and being kind all the time. And he has stayed there for her through her many many personal tragedies (since they got together, Juhi lost her mother in a car accident, her sister to cancer, and her brother to a coma that finally ended after 4 years in death). Jay might have been able to understand her better with his own tragic history, his first wife died in a plane crash when he was 30.
Preity Zinta and Mr. Goodenough! Preity spent years dating Ness Wadia, a wealthy and powerful Indian businessman. Their relationship ended suddenly, but they were still trapped by their shared ownership of a Cricket team. In 2014, Preity filed a case against Ness for harassing her during a cricket match and "an American" was mentioned as a supportive witness for Preity. That was the first we heard of Mr. Goodenough. Preity had met him in LA while visiting her brother and quietly kept up a transpacific relationship. They married in 2016, and he occasionally accompanies her to special events, but otherwise keeps himself to himself, and keeps up his LA life as head of finance for a power company.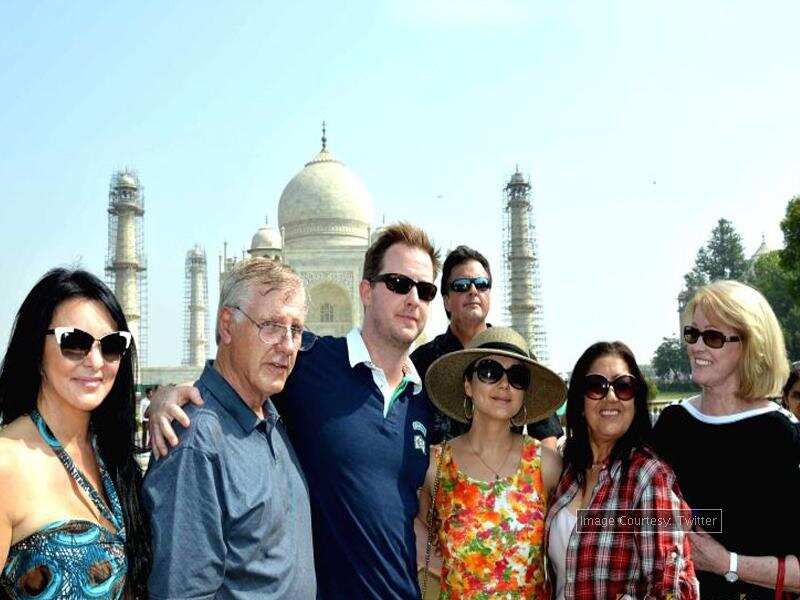 John and Priya! John dated Bipasha for almost ten years, since they both first became famous. They were a super couple, photographed everywhere. And then as their relationship was fading, he met Priya in a gym. Not famous and not interested in fame, a focused ambitious young banker on her way out of the country. Priya moved to America for a high powered finance job, but John didn't lose track of her. After long distance dating for 3 years, almost invisible to the media, he calmly announced that they had gotten married. Priya still lives in America and pursues her own career, John does the commuting to make the relationship work.
Anil and Sunita! When they met, he was a struggling aspiring actor, son of a small-time producer, and she was from a solid well-off family with her own steady career as a model. But it didn't matter, they liked each other. She used to pay for their dates and even his cab fare when he came to pick her up. After 4 years of dating, the power shifted, now Anil was a popular young actor on the way up and everyone told him he was crazy to stick with the same old girlfriend. But he didn't care, he married her anyway and within a year, Sonam arrived. It's been 35 years now, they are still as in love as ever.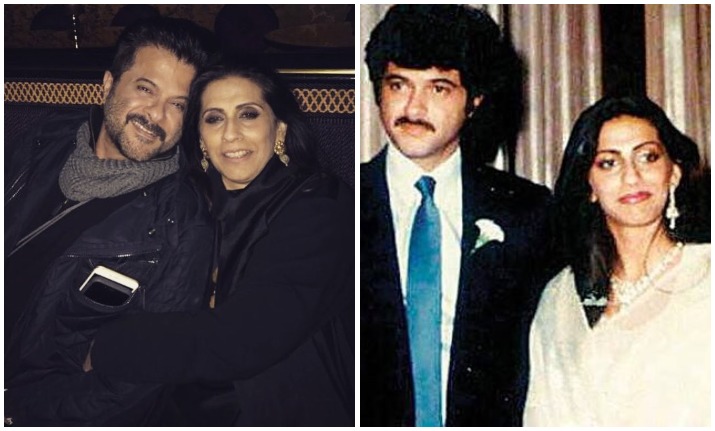 Varun and Natasha! Another college romance. They have been together since before Varun's first movie, but she was kept a deep dark secret until recently, protecting her from the public. Even now when they are photographed together at the occasional event, Varun is clear that Natasha is the one thing he will never talk about in interviews. Except to say that he plans to marry her one day.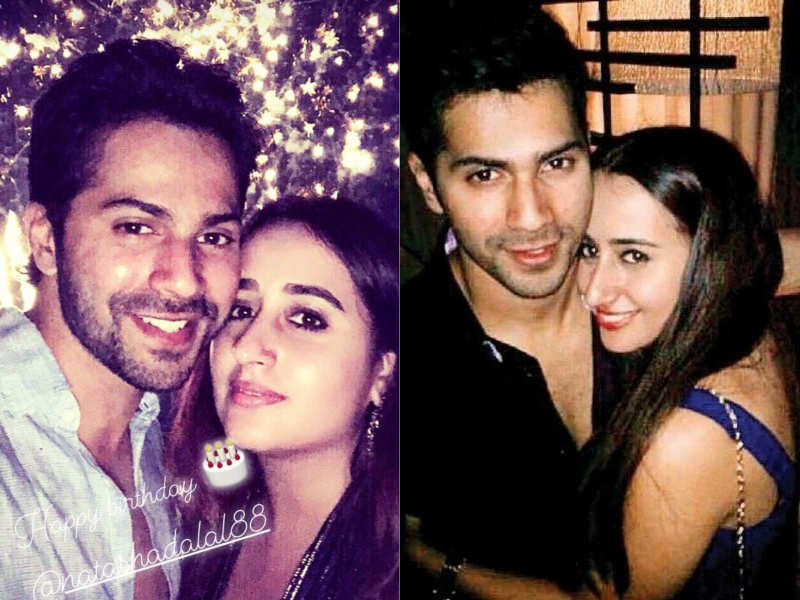 Vijay and Virginie! A lovely young Belgian woman who, in some unknown way, met and started dating our Telugu heartthrob Vijay. And now it is serious enough that the parents are meeting.
Don't these relationships just make you feel good about the world?
Which is your favorite?