Use your HEADS people!!!!!! Oh my gosh, twitter and rumors and stuff are flying about things that ONE SECOND of logical intelligent thought would show you are not real things. And also, I should maybe not read the news before having my coffee, because it just makes me too grumpy.
De De Pyaar De, Not a #MeToo Story, You Idiots
Headline="Ajay Devgn DEFENDS signing Alok Nath despite the Me Too allegations" Actual quote: "This is not the right place to talk about it. And jinki aap baat kar rahe hai woh film uske pehle complete hui (the film was completed before the allegations surfaced against the concerned person)" (story here)
But is anyone going to read the actual article and real quote? No! Of course not! They are just going to jump on the idea that Ajay Devgan and Luv Ranjan signed a rapist to their movie because they are evil men. Yes, Ajay tends to be cast opposite much younger women. Yes, Luv Ranjan makes sex movies and was accused of harassment himself. But in this particular case, USE YOUR HEAD!!!! We KNOW Alok Nath was signed before the accusations because we all know when the film was being filmed and so on, they shouldn't even be asked the question because the answer is obvious. Heck, we know it because if you have been following the Alok story, you know he has been sitting at home in shame and appearing before tribunals and not doing anything else (like working on a film) for the past several months.
And also, obviously, they are not defending him! They are simply trying to keep the Alok stink off of their film, as they have a perfect right to do. I actually find this less sleazy than the producers that try to erase #MeToo names from their movies. Take Alok Nath out of the trailer and you avoid controversy, but he still got paid for the job, and will still be in the movie because there is no way to remove him at this point. Leaving him in the trailer is in fact the more honest choice.
(oh, and I will do another post talking about the trailer itself in a moment)
No, Priyanka is Not Going to Be Ms. Marvel, That's Ridiculous
Ms. Marvel is a spin-off character from Captain Marvel, when the Captain Marvel movie was announced, a Ms. Marvel movie was also confirmed. And now in order to promote the new Avengers film, Joe Russo is making nice to the Indian market and said "Priyanka is transitioning into global status now. She is fantastic… (I would) Love to work with her… I am potentially talking to Priyanka for something. I am not going to say what it is," (story here)
PC's PR machine, and fan army, chose to interpret this as her being up for the Ms. Marvel role. Which just shows a complete lack of awareness of comic book movies and Hollywood and comic books. Ms. Marvel is a recent hit popular new hero. There are two things that make her special: 1. She is Muslim and her Muslim identity informs her morality and decision making; 2. She is an average American teenage girl. Is Priyanka Muslim? NO! Is she a teenage girl? NO!
Currently the voice actress Kathreen Khaveri plays Ms. Marvel in animated features. She is not a teenage girl either, but then that is less important for a voice actress, she can still play teenage. She IS Muslim, proudly Muslim. She isn't of Pakistani heritage like the Ms. Marvel character, she is Iranian, but she is Muslim like Ms. Marvel. Based on previous casting decisions, I think we can say that Marvel studios finds the Muslim part of the character identity an important aspect of who is appropriate to play the role.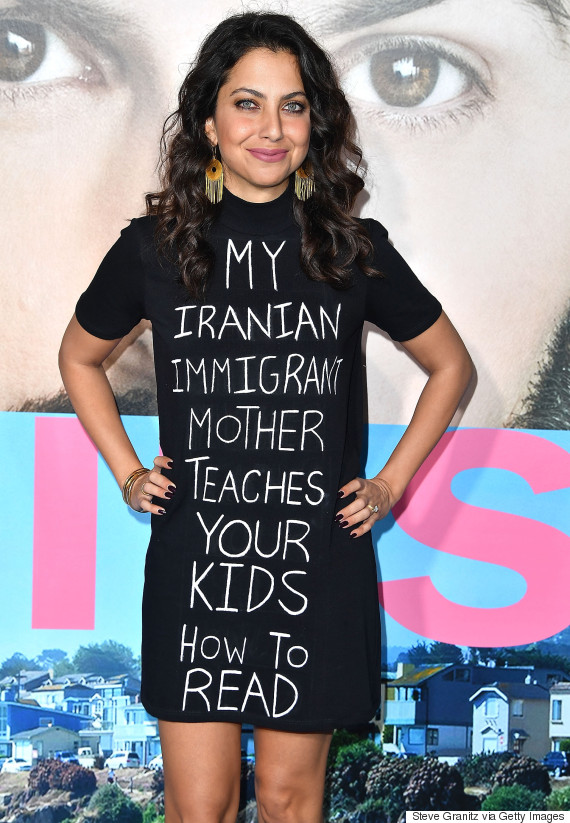 Let's also look at the kind of actors Marvel likes to cast to lead their franchises. They want either someone talented but fairly new to the audience (like Chris Evans, or Hugh Jackman back when he started) who can commit to multiple films over multiple years because it would be such a game changer for their career. Or they want someone who is already well-known and whose star identity will fit with the role they want. Like Paul Rudd, or Brie Larson. Most of all, they want really really good actors. Robert Downey Jr. set the tone for their films, they may have silly plots but the actors have to take them seriously and create a character who feels real. And Priyanka is just not there, she isn't famous enough or unknown enough, and she definitely does not have the acting chops.
If Joe Russo is talking to Priyanka about something (something that is more than just a dinner date. Or more likely, a role in his movie Dhaka which is set in India and already has a crossover cast), and if that something is the Ms. Marvel movie (also doubtful, Marvel has gotten better and better about using directors who have similar background to the lead characters, and a middle-aged white man does not have much in common with Ms. Marvel), then the most Priyanka could hope for is a role as the heroine's mother or aunt. Something small that would let her be part of the promotions (promotions are where she shines) without ruining the movie.
But most likely she will have a small part in Dhaka, which is already a small movie. She will be playing second fiddle to Manoj Bajpayee and Pankaj Tripathi. It's the kind of role and movie that she is appropriate for, a very small cameo that won't interfere with her main job of selling Brand Priyanka, and giving her something to talk about on talk shows, just like her part in Isn't It Romantic. And right now her PR team is jumping on the Russo comment and trying to piggyback on Avengers buzz by picking a random Marvel property to suggest she could be a part of.
As is often the case with Priyanka's shameless promotional moves and the people who spread them, I am slightly disgusted. Ms. Marvel is groundbreaking, proof that a teenage girl heroine, and a Muslim heroine, can find an audience for her comics. Making a movie about her shows that Marvel studios has faith that the same things that made her comics special can crossover and bring interest to her films. Trying to shove Priyanka into this story says that no, no one is interested in a young girl's coming of age story, only a sexy grown woman. And all Brown people are the same, and "could be" Muslim, which is a very dangerous message in America today where "Muslim" has become a thing you look like on the outside, not a faith system you believe on the inside.
Or maybe it is just a stupid promotional story and I am feeling grumpy today and overthinking it. That's always possible too.