Last one! 27 Daboo Ratnani photos, woo-hoo!
This isn't a real countdown (although the best is clearly the last one), but I am going to put in numbers because otherwise I will lose count!
1.1. Let's start with one that Dabboo identifies as a candid, at Mannat. Man Shahrukh's house is nice!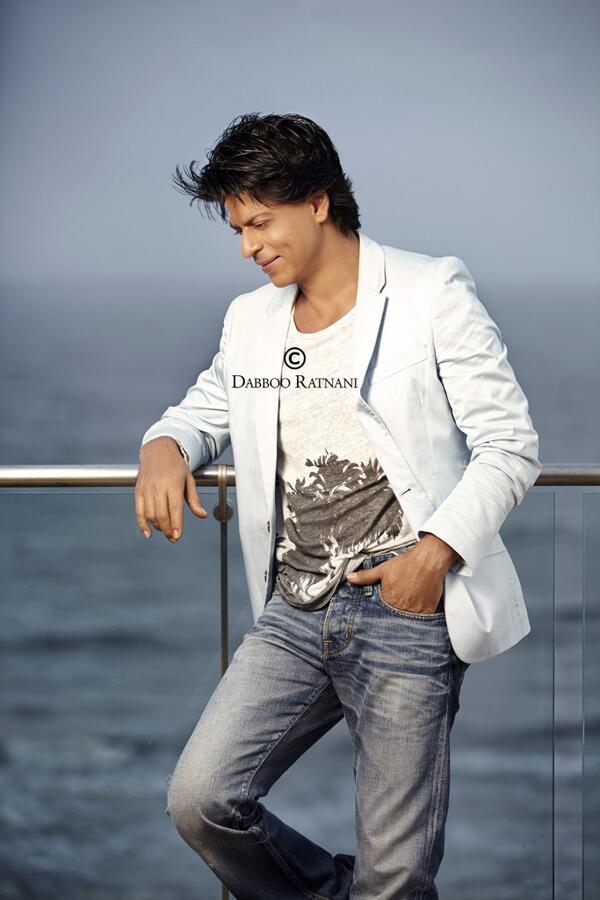 2. Definitely not a candid, but very very good. Looking at him making love to the camera with his eyes!
3. Oh my, how have I not seen this one before? And how is Dabboo the only photographer who knows he looks best in suits?
4. Suits and wet shirts, a match made in heaven.
5. Suits and bicycles? Okay, that's not quite a perfect match.
6. But really, just a simple suit, that's the best.
7. Of course we all know the reason Shahrukh is so relaxed in these photos. Because Dabboo uses his secret weapon, the little girl that the whole film industry adores.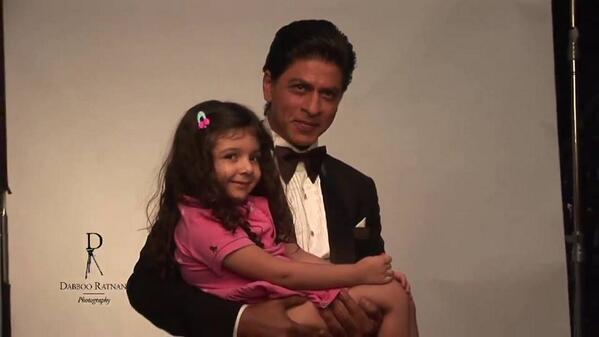 8. Maybe that's why he came up with this brilliant serious/silly image, because it's something that would make Myrah laugh.
9. Now this one, you may think "no way a little girl was around for this!", but nope. She was right there, hanging out with her parents behind the camera while he was making his "I am a sex God come from the sea to serve you" faces.
10. And she may have been the reason he was laughing so hard in this shot, although I like to think it is just that he finds suspenders hilarious.
11. And his biceps very sexy.
12. But once they are both covered up, he can be serious.
13. I like the concept for this shot, showing off his tiny waist and all, but I don't know if I like the artsy black and white look.
14. Okay, this is in color, but just silly! I can't tell if he is about to throw that ball or have sex with it.
15. Okay, now he's throwing it.
16. And now he's having sex with it.
17. Now, let's take a trip back in time to one of the first Dabboo-SRK images.
18. It's a good image, but he got a lot more imaginative as time went on. Like, for instance, Shahrukh Cupid!
19. Or, Shahrukh-Goldfish Salesman!
20. But simple is also good. Like, Shahrukh-man whose shirt is falling off.
21. Or, Shahrukh-man with rope.
22. Or Shahrukh-man smoking.
21. Shahrukh in a rear view mirror.
22. Shahrukh sleepy.
23. Shahrukh and parelal universe Shahrukh.
24. And of course, Shahrukh about to punch the camera.
25. And, in contrast, Shahrukh about to kiss the camera!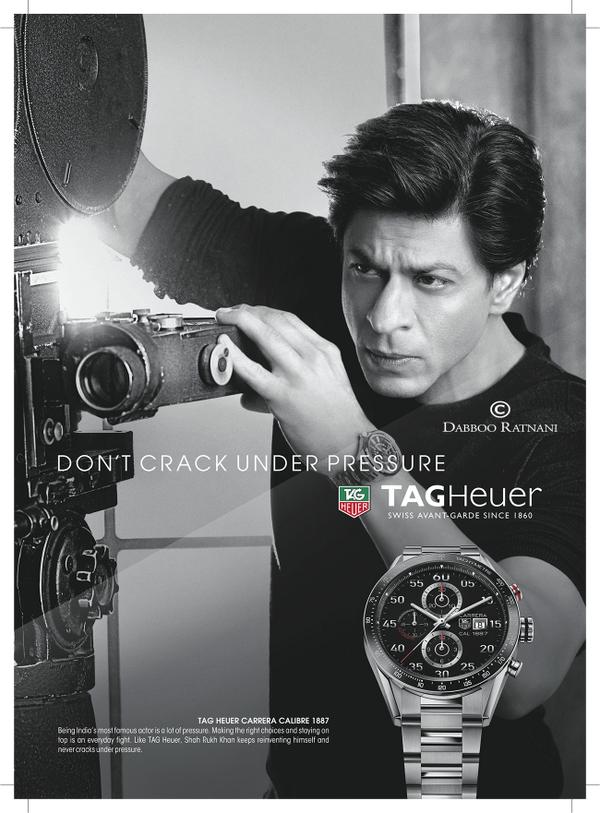 26. Let's take a moment for the man himself! Dabboo, and his wife/lighting assistant/very lucky woman.
27. Saved the best (I think) for the last.
Okay, you ready for your well-nigh impossible challenge? You have to somehow pick a top 3 out of these! Excluding the red sheets shot.
For me, in no particular order;
Shahrukh laughing at suspenders:
Shahrukh in a tux
Shahrukh in a vest