I was going to make this marry or kill, but that would be way way too easy. Also, marry or sex. Obviously you marry the better man and kill or sex the other one. But what if sex or kill are your only choices? Well, then (I know you!), you would all be too soft-hearted to kill in order to avoid sex. You would put up with boring sex in order to save the life of the better man. So, new rule! Sex or a swift punch in the nose.
Asoka
Sensitive youthful optimistic short-haired Asoka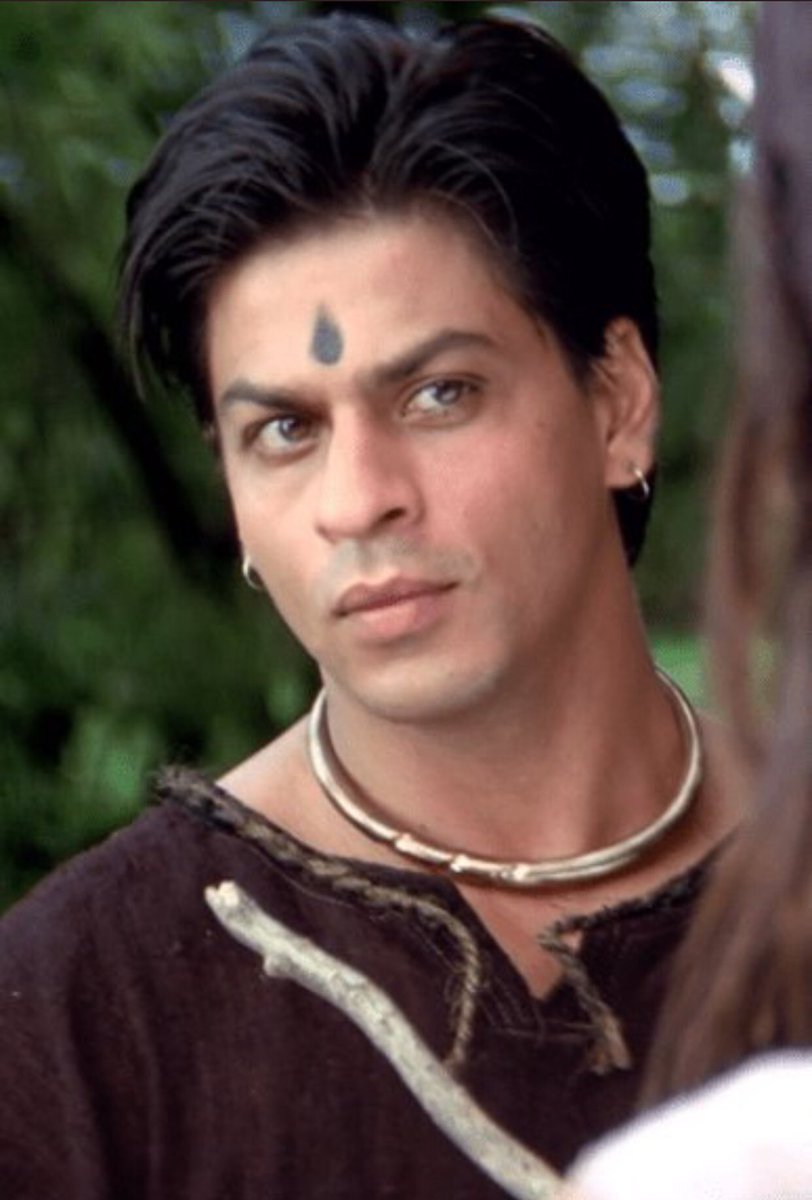 Angry dangerous dark long hair Asoka
Baazigar
Glasses wearing fussy responsible Shahrukh
Cocky cool rich boy Shahrukh
Dilwale
Angry gangster Shahrukh
Older garage owner settled Shahrukh
Duplicate
Dopey Shahrukh
Evil Shahrukh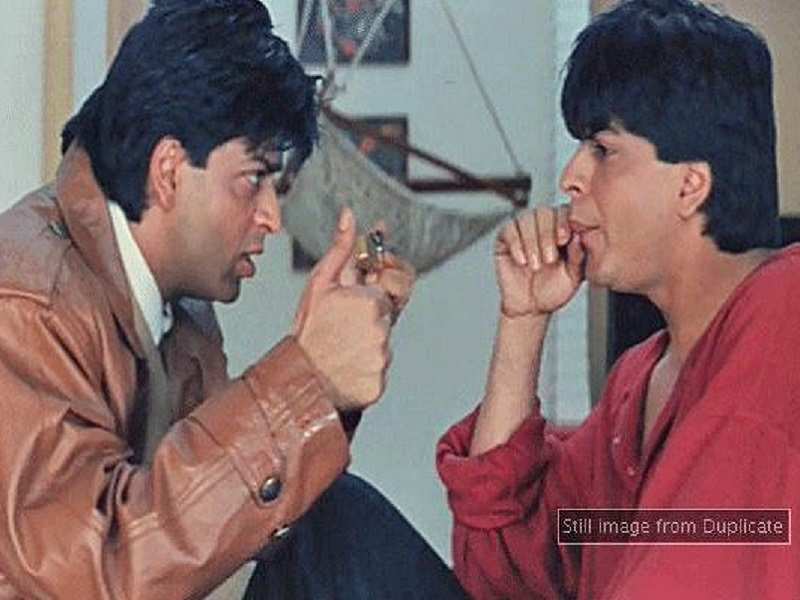 Kuch Kuch Hota Hai
Young cocky college kid Rahul
Flustered worried single father Rahul
Kabhi Khushi Kabhi Gham
Fun young graduate Shahrukh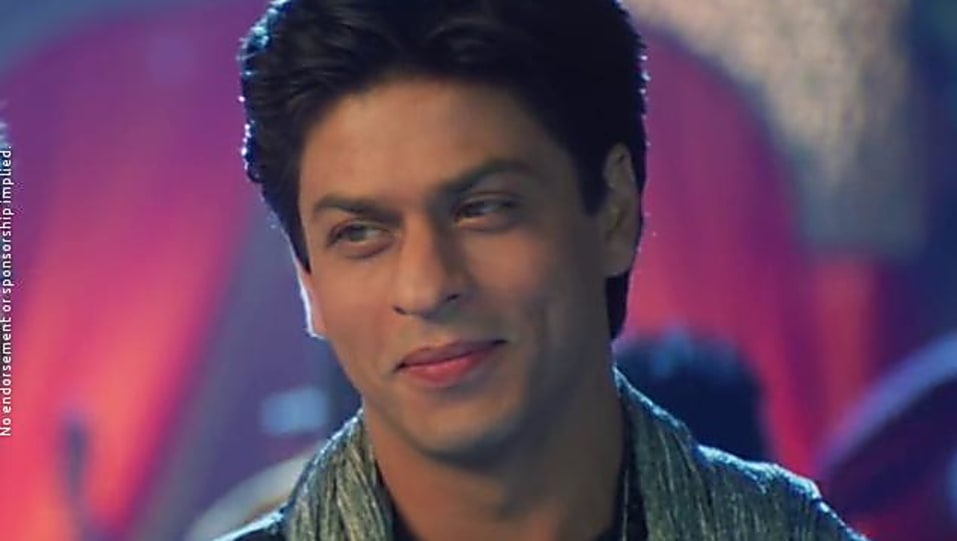 Fussy prim husband Shahrukh
Om Shanti Om
Silly junior artiste Omi
Silly spoiled star Om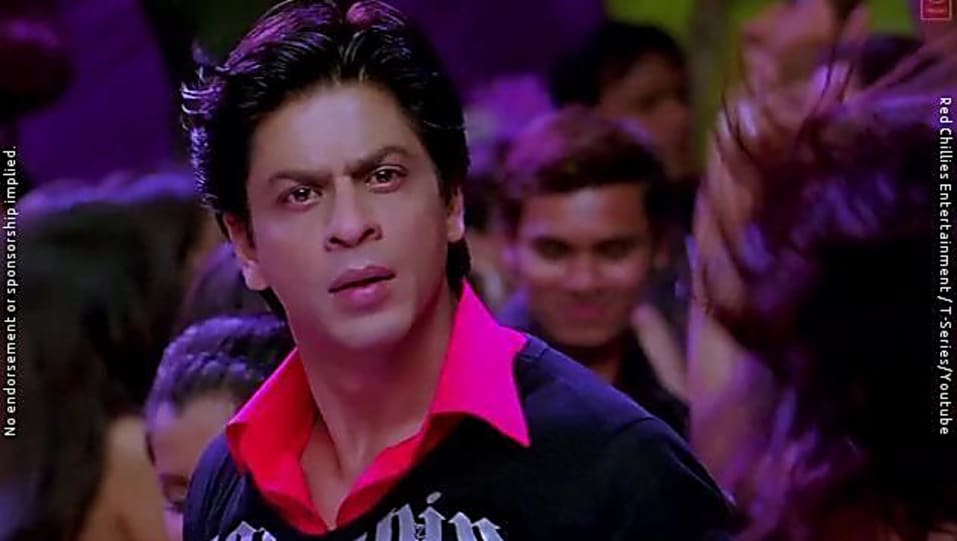 Ra.One
Bad hair middle-aged husband Shahrukh
Blue-eyed robot Shahrukh
UPDATE:
First, a bonus challenge. I did not include Rab Ne Bana Di Jodi and Paheli because the answers were far too easy (who among us does not want sex with Suri?). But now I am going to give you a twist just to make things hard:
Sex or Punch
Paheli Ghost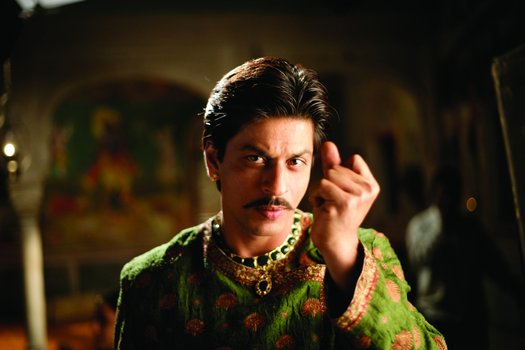 Surinder Sahni Lighting Up Your Life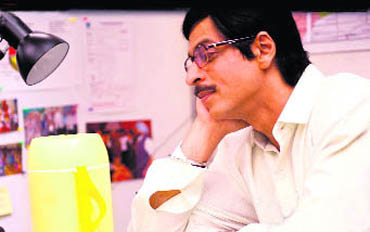 Sex or Punch
Boring Husband
Fake Raj
Oh, and I will now give my answers:
Asoka: Sex long haired Asoka, punch short haired. Short haired will forgive me the punch (while long haired would kill me), and sex will give me a chance to secretly cut the stupid hair while he is sleeping. Or at least sexily wash it.
Baazigar: Punch glasses Shahrukh (the glasses are fake anyway, who cares if I break them?), sex with cool rich dude Shahrukh (confidence has to be good, right?)
Dilwale: I think punch nice garage owner Shahrukh, and sex with angry gangster Shahrukh. But the mature protective angry gangster persona, not the young one, no one needs young beardless SRK
Duplicate: Obviously punch dopey SRK and sex with evil SRK. Dopey SRK will probably be better for a few punches, and I want to know what evil SRK does to keep Sonali so enraptured.
Kuch Kuch Hota Hai: Punch young Rahul, it'll be good for him. Sex with single father Rahul, experience counts!
K3G: Punch young Rahul, still good for him. Sex with fussy prim SRK, I want to make his eyes bug out.
Om Shanti Om: Sex with young Omi, he's got the nice soft tummy. Punch superstar Om Kapoor and tell him to come back when he's put on some weight
Ra.One: Punch husband SRK, he is mature enough to understand and forgive. Sex witht he robot, it's a ROBOT! How can you not be curious?
Bonus: This is so hard! I really want sex with the Ghost, but I feel bad about punching Suri. I guess sex with the Ghost, punch Suri, and then make Suri apology cookies.
And boy, sex with boring husband or Raj? I guess boring husband gets sex, sex with Raj just sounds exhausting and overwhelming. And he would be a much better person after a punch in the nose.