Did I already do a post similar to this this month? Whatever, I don't care, the sun will never come out again (it's so rainy here that it still looks like night at 3 in the afternoon), Albie Dog killed his bunny, and I can't get anyone to see Housefull 4 with me (WHY??? It's a reincarnation sex farce comedy!!!!! How are people not beating down my door to watch it?). I am going to lose myself in a collection of three categories of Shahrukh things that make me go "aaaaaahhhhhh".
Love ballads with those big soaring emotional romantic refrains until you almost cry with the everything of it.
"Mere Naam Tu"
"Gerua"
"Heer"
"Manwa Laage"
"Tera Rastaa Chhadoon Na"
"Tujhe Dekha To"
2. When he works the eyebrows and tells you that he is feeling everything in the world at once and it is okay for you to feel everything too.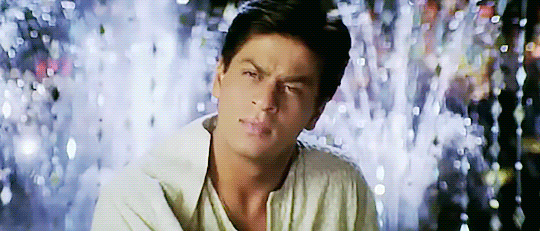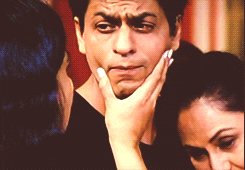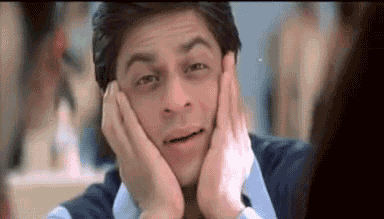 4. When he uses twitter to tell everyone in the world how much he loves us.
And bonus, when he says sweet things about other people he loves:
Okay, I am feel moderately better. It's still a dark day (literally), but having Shahrukh in the world makes it feel like the sun is there even if I can't see it.