I started out with 8 news stories, and then I actually read them, and they all turned out to be bland and blah. Even these aren't super exciting, but if PR departments care enough to float stories and watch the response, the least we can do is respond.
YRF Releases Multiple Choice Rumor About Upcoming Films
This is the most ridiculous obviously professional and practiced quote, not a "sources" thing, and as the article points out it is one of a series of professional quotes, which are obviously designed to see what the audience is interested in watching so YRF can make plans:
A number of big budget extravaganzas will release next year, including will Akshay Kumar's Prithviraj, Ranveer Singh's Jayeshbhai Jordaar and Ranbir Kapoor & Sanjay Dutt's Shamshera, and a number of speculative projects have been reported – the third part of the Tiger franchise with Salman Khan and Katrina Kaif, Aditya Chopra's directorial with Aamir Khan in one of the movies and other projects individually (apparently the production house is in talks with these stars) with Ranbir Kapoor, Hrithik Roshan and Akshay Kumar.

"The production house is celebrating fifty glorious years ever since its launch in 1970 and buzz is that many top stars have been headlined for various new projects. However, there has been no official announcement on these projects yet. YRF has always been tight-lipped about its new movies and don't announce till everything has been signed on the dotted line. A new project that is under discussion is apparently an action drama with Tiger Shroff and Ranbir Kapoor – two of the most talented actors of this generation. Apparently, Adi is very happy with Tiger's success in War and is keen to do another movie with him. Tiger's dance and action skills is fantastic and he has been at par in each and every scene with Hrithik (also known for his excellence dance moves and action skills) in the movie. He is already working with Ranbir in Shamshera and is impressed with the star's dedication to his craft. While it is not finalised whether there will be two different movies with the two stars leading them or one project with both, one would expect any movie with the two stars as a project watching out for!

The source adds, "It's an interesting co-incidence that the 50th golden jubilee year of YRF also is the 25th year of Aditya Chopra's Dilwale Dulhania Le Jayenge (DDLJ), which marked his directorial debut. It remains to be seen whether the director himself will announce his next project in 2020 as part of the golden jubilee celebrations of the esteemed production house."

https://www.bollywoodhungama.com/news/bollywood/exclusive-ranbir-kapoor-and-tiger-shroff-to-appear-together-in-yrf-movie-as-part-of-its-golden-jubilee-celebrations/
They are talking about 2020 releases, you can't have a release in 2020 of any of these films because there isn't enough time to make them. What they are really talking about is "which of these movies should we make in 2020? What should we officially announce? What will people be interested in?"
Okay, we're people! Which of these would we rather:
New Tiger Series Movie
Ranbir-Tiger movie
Adi to direct something new
New YRF film with Aamir Khan
New YRF film with Hrithik Roshan
New YRF film with Akshay Kumar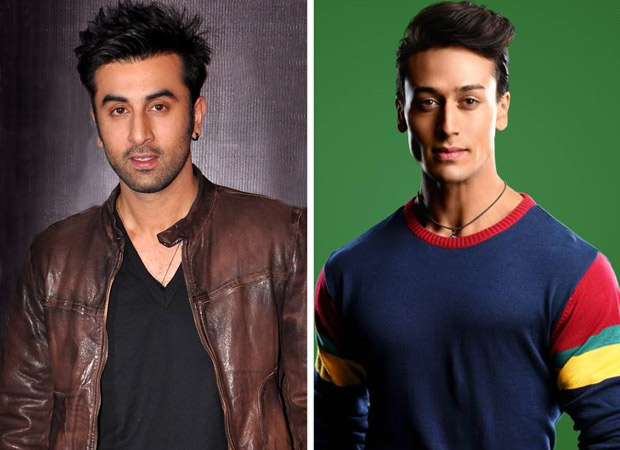 Brahmastra Delayed Again
Ha hahahahahahahaha!!!! This is not surprising AT ALL!!!!! This time, they say it is because of the special effects (not using Red Chillies, I guess). But I'm assuming the special effects have to wait on the actual filming before they can get started, and seeing as filming is now not expected to be complete until at least next month (Manali schedule still to finish, then a song), I don't know how they still expected a July release (story here)
Anyway, now it's winter 2020. Supposedly.
Ayushmann and Dharma
This is mostly frustrating, it's being reported as "Ayushmann in a rom-com" like he is broadening his horizons or something. But, have people not been watching the latest Dharma releases? Or the older Dharma releases? Wake Up Sid, Ek Main Aur Ek Tu, Dear Zindagi, there've been lots of Ayushmann-style small middle-class kind of films that Dharma produced. Anyway, I have to admit they got me mildly curious to see what Karan and Ayushmann do when they get together. (story here)