It's Rani Week, but Shahrukh is still sticking his big fat nose in. So okay, I'll throw up a discussion post for this.
Story just hit that Shahrukh is doing a movie with Aashiq Abu. I am NOT reporting that story, because I don't necessarily believe it. As I have said every time we get one of these rumors, even if it is "true", the movie may not happen for various reasons until filming actually starts. For example Shahrukh agrees, but then the script is so bad he drops out. Someone has health issues that delay filming. An old friend of Shahrukh calls in a favor and he has to change his filming schedule suddenly. This that or the other thing that can come up after the first meeting and the "I am definitely doing this film" verbal promise. So I am not taking it as a given. However, I am taking as truth that Aashiq Abu had a meeting with Shahrukh, just as Atlee had a meeting with him a few months back.
What does this mean? I think it means that Shahrukh, either as an actor or a Red Chillies producer, or both, is looking towards the South for creative partners. Isn't that interesting?
As an actor, there is an obvious growing issue when Shahrukh works with Hindi directors. They just don't seem capable of seeing him in a way that combines commercial and art cinema. Rohit Shetty, Farah Khan, they knew exactly what to do with him in their first films, and then the pressure got to them in the later films and they lost their way. Rahul Dholakia is a great director but somehow having Shahrukh in his movie got him all confused. And so on and so forth.
But maybe the south is the answer! There are loads of talented experienced directors down there who don't have the massive baggage that the Hindi directors do when they work with Shahrukh. There's a difference between having seen two-three Shahrukh classic films and vaguely knowing his work, and having the overwhelming pressure of his last few flops, his history as a star, his friendship with people you know, and on and on.
So, if Shahrukh is looking south, what actors/directors/films would you like him to look at?
I'm gonna start with my top most wanted: Anjali Menon!!!!! I want her to write and direct a sensitive broken male character for Shahrukh to play opposite a strong troubled heroine.
Next most wanted, Shobhana! I want her to be the stunning southern divorcee who Shahrukh romances in his next film, finally a heroine who is "new" but can also stand up to his star power.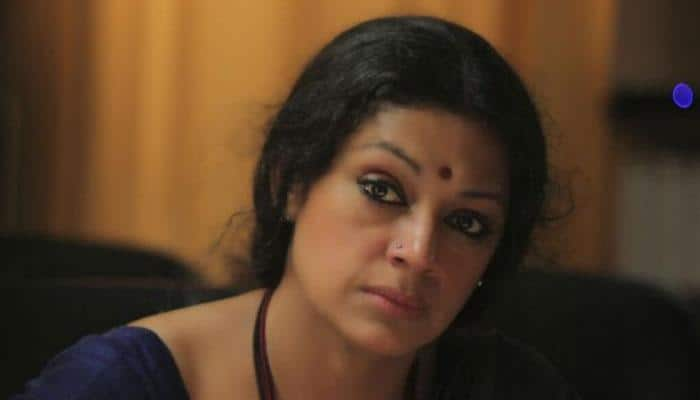 And third most wanted, Ajith! Call me crazy, but a Shahrukh-Tabu-Ajith love triangle might be just about perfect.