Well, this is a dumb movie! In a way that isn't fun-dumb, but also isn't angry-making dumb, but rather just dumb-dumb. Like that guy at a party who you don't actually dislike, you just really really are looking forward to not having to talk to him any more.
This is a movie that has a very outsized opinion of its abilities, in many ways. It thinks it is making a deep smart radical statement on relationships and men and women, but in fact it is super stupid. And it thinks it is giving us remarkable performances and magical moments, but in fact they are kind of average or less. Most irritating to me, it thinks that it can speak English, and it can't.
Let's unpack that last thing a little bit. I can speak English. I can speak it very very well. It is the only language I can speak well, this is hardly an accomplishment to be proud of. But because I can speak English well, it irritates me when I hear the English used in Indian films. I don't mean Indian-English, "reached" instead of "arrived" is whatever. I mean when they use textureless English, when the language is used to indicated how cultured and intelligent and "cool" someone is, and not because it is the language the writer is most comfortable using.
The English in this film is technically more or less correct, but it sounds like google translate writing a film. And the people speaking it have as much affect as if they were using google translate. There's no beauty to it, nothing specific, nothing with feeling. But hey, it's English! So it is automatically cool and everyone is very proud of themselves. And thinks they are super smart, when in fact they are just revealing how stupid they are because they do not understand their own limitations.
There is a kind of movie that has a dumb romantic plot and knows it has a dumb romantic plot. Malang, for instance. The makers set out to make a movie that would appeal to a thrill seeking young audience, they threw in sex and drugs and violence to make it more appealing, perfectly well aware that they were shooting for the lowest common denominator. This movie is far far dumber than Malang in plot and character, but the makers think they are making something smart and so the style of the film is that for a "smart" movie. They use earth tones, and digital camera filming, and English dialogue, and establish that our characters are sophisticated super smart types (IIM graduates!).
I'm not saying a movie has to be smart, or that English dialogue has to be good, or any of that. Just, be aware of your limitations! If you aren't fluent in English, don't flaunt it in your script. Nothing wrong with putting in two sentences in the middle of a business meeting and no more. And if you are writing a ridiculous male fantasy love story, be aware that is what it is and don't pretend you are writing something Deep.
This is the No Spoiler review, so no plot specifics. But this movie is the most insane male fantasy I have ever seen. Whatever our hero does is sympathetic and good and right, and whatever the women around him do is wrong and bad. It's crazy! Especially because we get a fair amount from the female perspective which seems to be judging him, and then the film flips around and he gets forgiven after all.
Niki warned me away from seeing this movie (tragically, just as I had bought a ticket so it was too late) and suggested that the script was so bad, maybe the star Vijay Deverankonda rewrote it himself. (Looks like there are some internet rumors to the same effect) And I think Niki might be right! Kranthi Madhav is the writer/director of record, and his previous most notable film was the romance Malli Malli Idhi Rani Raju. That is a romance that knows it is a romance and has no shame about it. It is colorful and romantic and like a fairy tale (there's talking shoes!). And the hero and heroine have equal screentime and equal stories, to the point that Nithya Menon won a FilmFare for her performance. This movie has some really great touches of the female perspective, and there are all these plot points that go right up to making a point about men versus women, and then suddenly make a u-turn towards "Vijay is the Bestest Ever" instead.
Not only is Vijay's character written to be this strange always forgiven impossible to critique person, his performance feels like the actor has decided he is so good, he doesn't have to work any more. Like, I think he spent more time on his hair than on crafting a character. It's especially disturbing since he is up against these great actresses! When there is one hero and three heroines, you are supposed to notice how good the hero is by comparing him with all three women. But this time, it just made him the 4th worst actor onscreen. If this had been the first movie of his I had seen, maybe I would forgive it. But I've seen 2 other movies now, and I guess he is just going to do the same thing every time? Meanwhile this is my fourth or fifth Aishwarya Rajesh film, and she does something different each time, she actually WORKS at her performances. Instead of just fixing her hair and making eyes at the camera.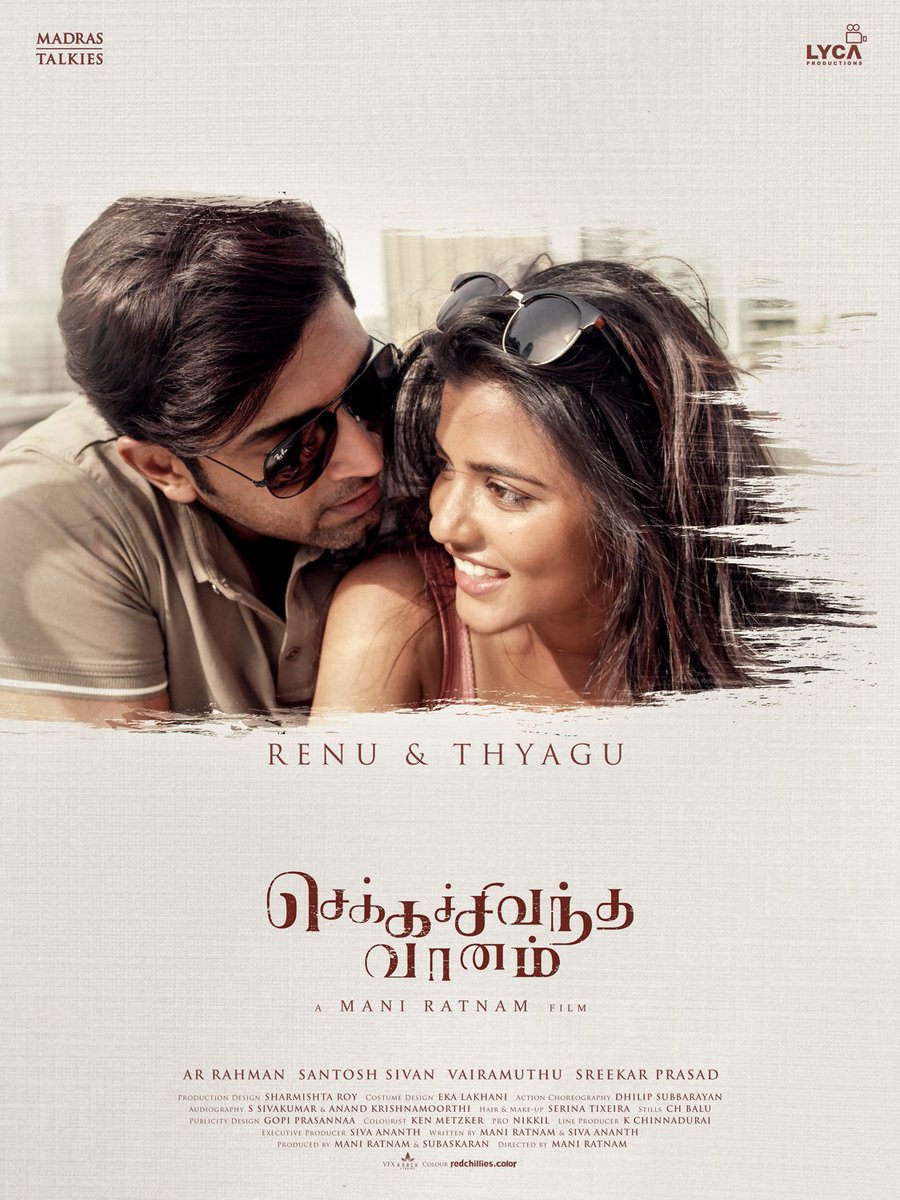 Anyway, BAD MOVIE! In a way that absolutely feels like it could be written by an egotistical actor who has gotten used to people telling him how smart and deep and perfect he is, when what they really mean is "your hair is awesome and for some reason people will buy lots of tickets to watch you and your hair in a movie."