Akshat in a comment just reminded me to talk about FilmFare awards, and said there is some kind of controversy this year, which blech. Get ready for Margaret to be very bitter and angry about people who get upset about stuff that doesn't matter. But only after first laying out why it doesn't matter and my own lukewarm opinions.
Let me start with the Oscars controversies and why they DO matter. It's about representation. If you see a Black person up on stage, or a film with a diverse cast recognized, or a film about women, or a female director, it tells the people watching that they matter, they are seen, and they should be respected. And it tells other people watching that they need to take off their blinders and recognize the world they are living in, where there are people of color, and women in executive positions, and everything else. There's also a marked box office bump given to movies based on Oscar recognition. If a movie with people of color as the leads gets nominated, suddenly it is moved out of the "Black film" ghetto and into mainstream theaters where people can enjoy it. And that box office bump translates to studios being willing to give backing to the next film from that director, or that star.
Now, what's different about the FilmFare Awards? The biggest difference is that the movies aren't playing in theaters any more. Whether or not they are nominated, makes no difference to the box office figures because that is done and dusted. Which also means there is no long term benefit to an award in terms of proving career viability. The other difference is that India does not have the same representation issues as America. Women in a powerful position, sure, there is some overlap there. But OscarsSoWhite is about the erasure of Black faces from American popular culture, and that is something that is only in America.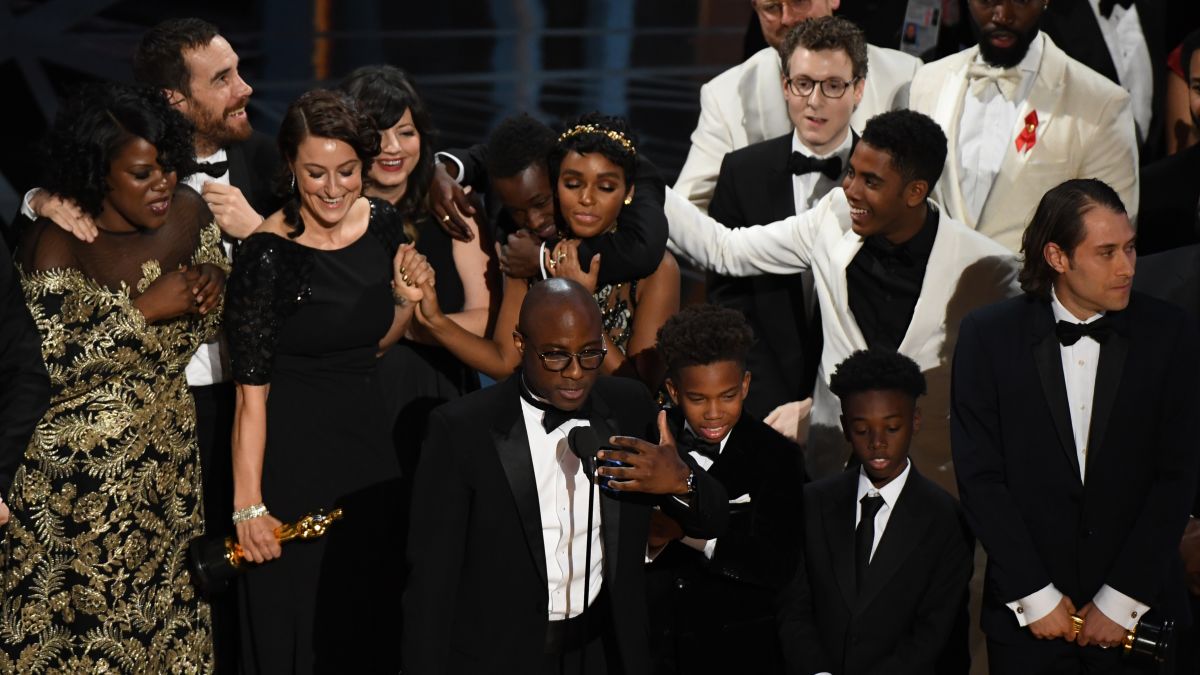 So when I look at the FilmFare Awards, I truly just DO NOT CARE. I don't even want to write this post. This is Margaret writing about something she doesn't think deserves blog space just to serve her readers, which is why I am a wee bit cranky.
The most important interesting thing that can come out of the FilmFares is something like an actress publicly acknowledging her boyfriend, or a skit that gently twits at gender norms. No matter who wins, it has no real effect on the functioning of the industry (box office doesn't change). And no matter who wins, it does not have that primal basic importance of seeing a minority face up there giving a speech at the American Oscars.
The FilmFare Awards aren't the moment when you "win", they are the confirmation that you have already won. They are set up to recognize the movers and shakers in the industry, winning or losing is a mark of power, not talent. And that has always been the case. It's an Awards show sponsored by a fan magazine! The public votes, and a committee of experts gets involved too, it is all very fuzzy, and there are these random categories that are added and dropped year by year based on needing an excuse to give an award to someone.
If you are watching the FilmFares to see who is who in the industry, pay attention to who gets the longest live performances, the most reaction shots from the crowd, and those will usually be the people who also win the awards. It's a popularity contest, that is actually clearly stated what it is. And to balance the popularity, there are the "Critic's Awards" that recognize something a little less popular.
I'm looking at this years list and I am blanking on what could possibly be controversial. You can tell me in the comments, but get ready for my reaction to be "that's dumb". I looked at every list of nominees, and the movie that was chosen, is what I would expect to be chosen for that particular category. Except for stuff like "Best Actor Critics" and "Best Screenplay" which I can't imagine other people care about enough to make it controversial.
Best Film:
Chhichhore
Gully Boy: Well, between this list, what else could you choose? Mission Mangal was trash, Uri I haven't seen but I can't imagine it had the depth of Gully Boy just because it covered a limited scope and didn't have such a stacked cast and amazing soundtrack, Chhichhore was pleasant but hardly genius, and War was a great popcorn movie but not an award winner
Mission Mangal
Uri: The Surgical Strike
War
Best Director
Zoya Akhtar: Gully Boy: Once again, looking at this list, is there any other choice? Gully Boy had brilliant direction, at a whole other level from these other films. Again, I haven't seen Uri, it may have been as good but I can't imagine it was better.
Siddharth Anand: War
Aditya Dhar: Uri
Jagan Shakti: Mission Mangal
Nitesh Tiwari: Chhichhore
Best Actor
Shahid Kapoor: Kabir Singh
Vicky Kaushaul: Uri
Ayushmann Khurrana: Bala
Akshay Kumar: Kesari
Hrithik Roshan: Super 30
Ranveer Singh: Gully Boy: I think maybe Shahid's performance in Kabir Singh was a hair better, but it's close. Certainly Hrithik in Super 30 isn't anywhere near. I can't imagine, just based on the light plot, that Ayushmann in Bala did anything remarkable. Ditto Akshay and Vicky in war films.
Best Actress
Alia Bhatt: Gully Boy: This is really just a referendum on roles for women. Of this list, Kareena probably gave the best performance, but her script was weak. Vidya and Rani gave as good as they could but in limited roles. Kangana shot herself in the foot by killing her script. So we are left with Alia, as the only one who had a full character arche with lots of juicy scenes. But if Katrina had been nominated, she could have given her a run for her money.
Vidya Balan: Mission Mangal
Priyanka Chopra Jonas: The Sky is Pink
Kareena Kapoor Khan: Good Newwz
Rani Mukherji: Mardaani 2
Kangana Ranaut: Manikarnika
Best Supporting Actor
Siddhant Chaturvedi: Gully Boy Well, YEAH! Vijay and Gulshan and Manoj can fight it out for second place, but Siddhant was on a whole other level. In fact, my only complaint with this category is that he really belongs in the "Best Debut" area, that is how firmly he stole the movie from the lead
Gulshan Deviah: Mard Ko Dard Nahi Hota
Diljit Dosanjh: Good Newwz
Manoj Pehwa: Article 15
Ranvir Shorey: Sonchariya
Vijay Verma: Gully Boy
Best Supporting Actress: I just don't like this category's existence. Indian film is structured around the hero, sometimes a heroine, and the hero's best friend, the likelihood of a strong supporting actress in the film is pretty low. I'd rather break it down as "Actress in a Lead Role" versus "Actress in a Supporting Role", put Kangana and Rani Mukherjee by themselves as the only Leading Role nominees, and put the others from the Actress category down here in "supporting role".
Madhuri Dixit: Kalank
Kamini Kaushal: Kabir Singh
Seema Pahwa: Bala
Amrita Singh: Badla
Amruta Subhash: Gully Boy: I actually disagree with this, but it is because my favorites weren't nominated. Sonakshi should have won for Kalank and she isn't even on the list. Katrina for Bharat ditto, if she'd been put in this category.
Zaira Wasim: The Sky is Pink
Best Male Debut Love this category!!! It is specific to the way Hindi film works, and it is a very important award to include, it confirms who truly made a mark this year
Siddhant Chaturvedi – Gully Boy as Shrikant Bhosle (MC Sher)
Abhimanyu Dassani – Mard Ko Dard Nahi Hota as Surya Sampat: Okay, I have mild issues with this. I've only seen half these movies, but if you remember, I found Abhimanyu so bland I didn't even bother remembering his name. I would have liked Siddhant to win this, but it is kind of weird that he is here and in the supporting actor category. If I don't let him win because he already took Supporting, then I would happily vote for Zaheer from Notebook. He wasn't great, but he was more interesting than Abhimanyu. I could also believe the ones I didn't see were better too. Problem probably was that no one saw these movies, which says something about the issues with a film making an impact with a first time star more than anything. Which is why this award is important, telling people who to start watching.
Zaheer Iqbal – Notebook as Kabir Kaul
Meezaan Jaffrey – Malaal as Shiva More
Vishal Jethwa – Mardaani 2 as Shiv "Sunny" Prasad Yadav
Vardhan Puri – Yeh Saali Aashiqui as Sahil Mehra
Best Debut Female Again, I have issues with this awards existence. Most of the time there just isn't anything for an actress to DO, especially in their first film. I would prefer to combine the Debut categories, only award people who actually lead the film in their first movie. And if it's a balanced two lead film, they can both be nominated. But otherwise, don't throw in the actresses who barely had a word of dialogue with the ones who got author backed roles. What this category is actually marking is just who had the biggest impact on camera, since in a debut part there isn't a heck of a lot for an actress to do besides show up.
Pranutan Bahl – Notebook as Firdaus Quadri
Shivaleeka Oberoi – Yeh Saali Aashiqui as Mitee Deora
Saiee Manjrekar – Dabangg 3 as Khushi
Ananya Panday – Student of the Year 2 as Shreya Randhawa: I haven't seen Malaal, or Yeh Saali Aashiqui. Pranutan was better than Ananya in Notebook, but Ananya was FOR SURE better than Tara or Saiee. And for on camera impact, she beat Pranutan by a smidge. I'm okay with her winning.
Sharmin Sehgal – Malaal as Astha Tripathi
Tara Sutaria – Student of the Year 2 as Mridula "Mia" Chawla
Best Debut Director Such an important category! I wish more awards included it. And especially this year, Zoya's work was definitely the best all around, but she's a frequent winner with an established career, it's good that there is a second category to recognize achievements from newcomers.
Aditya Dhar – Uri: The Surgical Strike: Seems completely reasonable. I haven't see Uri or Mardaani 2, or Saand Ki Aankh, but director is usually something you can make a guess on just based on trailer images. Uri was different looking right away, while Saand Ki Aankh and Mardaani felt familiar.
Tushar Hiranandani – Saand Ki Aankh
Raj Mehta – Good Newwz
Gopi Puthran – Mardaani 2
Jagan Shakti – Mission Mangal
Raaj Shaandilyaa – Dream Girl
Best Story I love that the writing awards break down like this! They are all different categories, and its great that they are each recognized
Zoya Akhtar, Reema Kagti – Gully Boy
Vasan Bala – Mard Ko Dard Nahi Hota
Abhishek Chaubey, Sudip Sharma – Sonchiriya
Jagan Shakti – Mission Mangal
Anubhav Sinha, Gaurav Solanki – Article 15: Eh, I don't agree with this. The basic story was clearly taken from news reports, and Mississippi Burning. Good movie, just shouldn't win this particular award. I would have gone with Chhichhore I think, for a unique original story idea.
Nitesh Tiwari, Piyush Gupta and Nikhil Mehrotra – Chhichhore
Best Screenplay So the first award was for the initial story idea, this is for packaging and writing it down and turning it into something that can be filmed. Very different and equally important.
Zoya Akhtar, Reema Kagti – Gully Boy: It is a very very good screenplay, and complicated with the way it balances multiple characters and stories. The only one I might choose over it is one that wasn't nominated, Mard Ko Dard Nahi Hota.
Manish Gupta, Ajay Bahl – Section 375
Jagan Shakti, R Balki, Dharma, Nidhi Singh, Saket Kodiparthi – Mission Mangal
Balwinder Singh Janjua – Saand Ki Aankh
Sudip Sharma – Sonchiriya
Anubhav Sinha, Gaurav Solanki – Article 15
Best Dialogue: Finally, the poetry of it all. The person who takes the story that was turned into a screenplay, and adds on the actual words characters will say.
Niren Bhatt – Bala
Sanjeev Datta – Super 30
Vijay Maurya – Gully Boy: Again, my pick wasn't even nominated. I would have gone for Mard Ko Dard Nahi Hota again. Or maybe Dream Girl for all the clever puns. Of the ones listed, Gully Boy is good, Chhichhore is maybe equally good. I'm okay with this choice.
Sudip Sharma – Sonchiriya
Anubhav Sinha, Gaurav Solanki – Article 15
Nitesh Tiwari, Nikhil Mehrotra, Piyush Gupta – Chhichhore
Best Music Director (2 Winners): This usually means the person who created all the songs for the film, sometimes it means the person who supervised while other people created them.
Zoya Akhtar, Ankur Tewari – Gully Boy: Yep, seems totally right
Amaal Malik, Mithoon, Vishal Mishra, Sachet–Parampara, Akhil Sachdeva – Kabir Singh: This was probably the best traditional soundtrack of the year. Gully Boy was still clearly better, but if they wanted to balance a kind of radical different soundtrack with a standard one, this would be the second one to pick
Arko Pravo Mukherjee, Tanishk Bagchi, Jasbir Jassi, Chirantan Bhatt, Gurmoh, Jasleen Royal – Kesari
Pritam – Kalank
Vishal–Shekhar – Bharat
Best Lyricist
Tanishk Bagchi – "Ve Maahi" – Kesari
Amitabh Bhattacharya – "Kalank" – Kalank
Divine, Ankur Tewari – "Apna Time Aayega" – Gully Boy: Yep, no contest. All of the nominees are great, but this song is something else.
Irshad Kamil – "Bekhayali" – Kabir Singh
Mithoon – "Tujhe Kitna Chahne Lage Hum" – Kabir Singh
Manoj Muntashir – "Teri Mitti" – Kesari
Best Playback Singer Male
Nakash Aziz – "Slow Motion" – Bharat
B Praak – "Teri Mitti" – Kesari
Arijit Singh – "Kalank" – Kalank: Yep! Always Arijit. He should just compete against himself every year, he's the only singer working now with that kind of training and control.
Arijit Singh – "Ve Maahi" – Kesari
Sachet Tandon – "Bekhayali" – Kabir Singh
Best Playback Singer Female
Neha Bhasin – "Chashni" – Bharat
Shreya Ghoshal – "Ye Aaina" – Kabir Singh
Shreya Ghoshal, Vaishali Mhade – "Ghar More Pardesiya" – Kalank
Sona Mohapatra, Jyotica Tangri – "Baby Gold" – Saand Ki Aankh
Shilpa Rao – "Ghungroo" – War: I have no opinion on this category. None of these songs really sent me this year, I would have been okay with Shreya winning for Kalank maybe but she's got enough awards, she doesn't need this.
Parampara Thakur – "Mere Sohneya" – Kabir Singh
Critics Award Best Film-Best Director (2 Winners) Interesting they combine them here. I guess the thinking is that critics are smart enough to handle the combo vote.
Article 15 – Anubhav Sinha: Vasant Bala should have won, but I'm thrilled to see Anubhav get recognition. He's a decent director, but he has started taking on really risky topics. If we look at this award as encompassing all parts of directing, including the initial choice of project. Anubhav is good. Vasant Bala should have won, but Anubhav is a decent runner up.
Mard Ko Dard Nahi Hota – Vasant Bala
Photograph – Ritesh Batra
The Sky Is Pink – Shonali Bose
Sonchiriya – Abhishek Chaubey: Again, Vasant Bala should have won. I haven't seen Sonchiriya, but I know that again it was a risky topic, and it didn't get the release it deserved. And Abhishek Chaubey has been around for a while (like Anubhav) and deserves this award for his career as a whole.
Best Actor Critics
Akshaye Khanna – Section 375 as Tarun Saluja
Ayushmann Khurrana – Article 15 as IPS Ayan Ranjan: Well, this was a fail of a category! The films/directors list was obscure stuff that was never going to get popular recognition. This list is all familiar names in mainstream films (excepting Photograph). Ayushmann was good in Article 15, but where's Gulshan Deviah in Mard Ko Dard? Or Manoj Kumar in Sonchariya?
Rajkummar Rao – Judgementall Hai Kya as Keshav
Nawazuddin Siddiqui – Photograph as Rafiullah "Rafi"
Best Actress Critics (2 Winners) Remember me saying that "actress" should be limited to leading role? This time, it is! Only actresses who really were the leads. Good on you, Critics!
Radhika Madan – Mard Ko Dard Nahi Hota as Supriya 'Supri'
Sanya Malhotra – Photograph as Miloni Shah
Taapsee Pannu – Saand Ki Aankh as Prakashi Tomar Well, it's a sweep for Saand Ki Aankh! I wish Katrina could have won, or at least been nominated, for SOMETHING. And I think Radhika gave an amazing performance in Mard Ko Dard, but she is at the start of her career, she has time to win again.
Bhumi Pednekar – Saand Ki Aankh as Chandro Tomar: Look at that, Bhumi was nominated twice! She is someone I was thinking about when I complained about the female debut category. She is one of the few actresses who was fully trained and ready before her debut, and got to give an actual lead performance with a good character. And now she is still giving those kinds of performances. I wish the awards were structured a bit better to reward debut actresses who came on fully trained with meaty roles, versus just who has the prettiest face.
Bhumi Pednekar – Sonchiriya as Indumati Tomar
Kangana Ranaut – Judgementall Hai Kya as Bobby
And that's it for the awards! I literally have no idea what people might find upsetting or controversial, and I suspect whatever it is will make me roll my eyes. Who shall be the brave person to risk the exasperation of Margaret by revealing what Social Media has decided is important?