Woot, superficial history post! The best kind of history post, why bother digging into complexities when I can just make broad generalizations and simple categories?
Obviously, I expect you all to add on details and additional films and also point out the contradictions to my statements in the comments. This is just broad strokes.
1935-45: The first decade that Hindi film really got rolling. There were a lot of kind of sophisticated dramas with woman torn between their desires and social rules. But the true "bad girls" were the ones in the "stunt" films and "fantasy" films. Evil witches, and female fighters, and spoiled princesses, all kinds of woman who broke the rules. Watch Miss Frontier Mail, or Aladdin Aur Jadui Chirag. "Bad" is the antagonist of the film, "good" is the protagonist of the film, minimal funky gender rules.
1945-55: Fantasy films just kept coming! But meanwhile the higher class films were moving into a zone of "western=bad" in a kind of depressing way. The classic example is Andaz, in which our heroine Nargis is punished for wearing pants and being friendly to a non-related man by losing everyone she loves and going to jail for the rest of her life. Or Aah, in which Nadira is "redeemed" for wearing pants and things when she learns to fall in love with a lowly peasant man. Or Mr. and Mrs. 55 where Madhubala is forced to marry in order to secure her inheritance, and then falls in love with her husband and learns that true happiness is in being a wife. "Bad" is westernized", "good" is traditional faithful bride.
1955-65: And now the virgin-vamp enters! Shree 420 and Nargis versus Nadira is the classic example, our innocent hero has his head turned by a Bad Woman before returning to his Good Woman. There are some interesting variations, like Pyaasa, in which the "good" woman is Waheeda Rahman's streetwalker and the "bad" woman is Mala Sinha the respectable wife. In this era, "good" meant being faithful and devoted to your man and greater Indian society, while "bad" meant being westernized and unfaithful to love.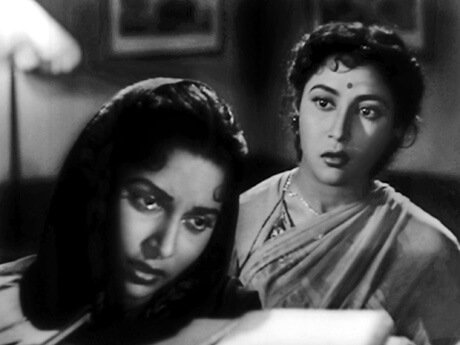 1965-1975: The best era! Suddenly westernized isn't that bad, "good" women could wear pants and have careers and big awesome bouffants. They could also love more than one man in their lifetime. They could even be minor criminals, it was all cool. The only really "evil" then they could do was something against the greater good of India. Working with the big mob boss or whatever. And even there, they could be just miss-guided and ultimately redeemed through a tragic death. An Evening in Paris and Sharmilee are just the most delightful examples of "tragic bad girl", and pretty much every other movie is an example of "awesome modern woman who is westernized but still good".
1975-1985: A very odd era. The "good" woman is totally sexless and saintly, and the "bad" woman is insanely overly sexual. Weird part is, the same woman can be both! Before marriage, you have the heroine sneaking around and doing fun happy sexy songs. After marriage (or "marriage", meaning the moment the hero and heroine officially confess their love), you have the same person suddenly only wearing saris and being all noble and enduring. WEIRD. Anyway, Disco Dancer, Saagar, Karz, all kinds of examples of the peppy young heroine who suddenly gets boring and tiresome post confession of love.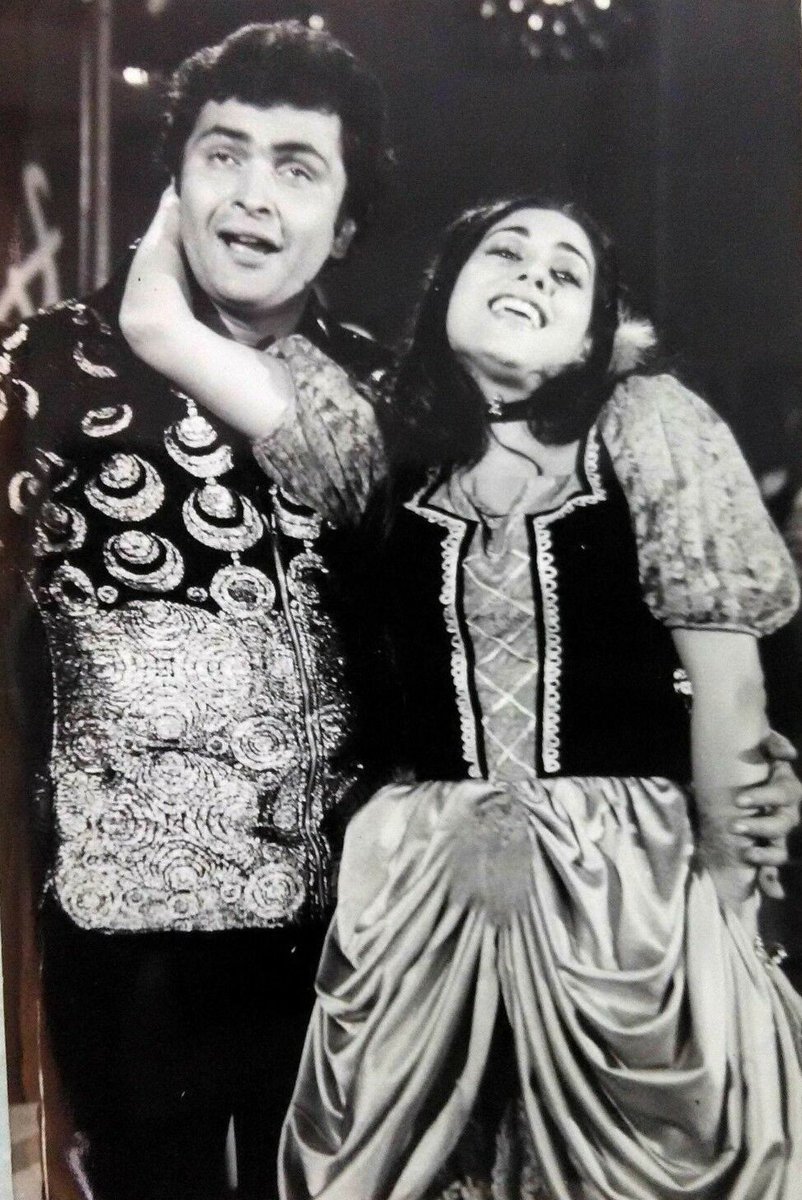 1985-1995: After years of steadily aging heroes in action films, the Indian audience was sick of it. Time for some young romance! Problem is, the rules for a young romance heroine are extremely restrictive. While the hero is a little bit naughty and a little bit experienced, she has to be pure and innocent and untouched. In an action film, the heroine could be sexually aggressive and speed the romance up a bit. In an older love story, the heroine can have a job and maybe even some romances in her past. But if it's a Pure Young Love story, the heroine has to be innocent so the hero can chase her so we can have an actual plot. Suddenly the "good" girl was the shy one who has no time for boys, and the "bad" girl was anyone who wasn't that. Dilwale Dulhania Le Jayange with innocent Kajol and her fast friend Sheena, Maine Pyar Kiya with freakishly innocent Bhagyashree and evil sexy Pervin Dastur, Chaahat with saintly doctor Pooja and evil Ramya Krishnan.
1995-2005: My least favorite era! It took the innocent inexperienced heroines of the 90s and aged them up a bit to be modern and stuff, but kept them innocent. So we have insane things like Preity, heroine of Kal Ho Na Ho, 20-something New York woman, who is untouched by love and finds it totally normal for a man to propose on their first date. Or Rani in Chalte Chalte, career woman raised in the West, who is in love after one date and then obediently agrees to marry the man her father picked out anyway. And the "bad" women become evil golddigers (also in Kal Ho Na Ho) or ridiculously sexualized Lillette Dubey in….everything.
2005-2015: And we start rolling backwards and forwards all at once! On the one hand, you have the innocent good Indian girls like Anushka in Rab Ne Bana Di Jodi or Kareena in Jab We Met. And on the other hand, you have the modern upperclass urban woman like Deepika in Bachne Ae Haseeno or Preity in Salaam-Nameste. They date outside of marriage, they have casual sex, they drink, they dance, life's good. Of course, similar to the heroines of the 1940s, they still have to be "reformed" and realize the importance of true love, but at least they are out there doing things. Not so coincidentally, this was the era when the audience for Hindi films became firmly divided between "single screen" and "multiplex". The "good girls" of the single screen films were happy slightly brainless young Indian women with minimal romantic experience, or jobs. The "good girls" of the multiplex films were a little bit wild and still growing up, but came around in the end to being, well, the same as the good girls of the single screen. So maybe not that progressive after all.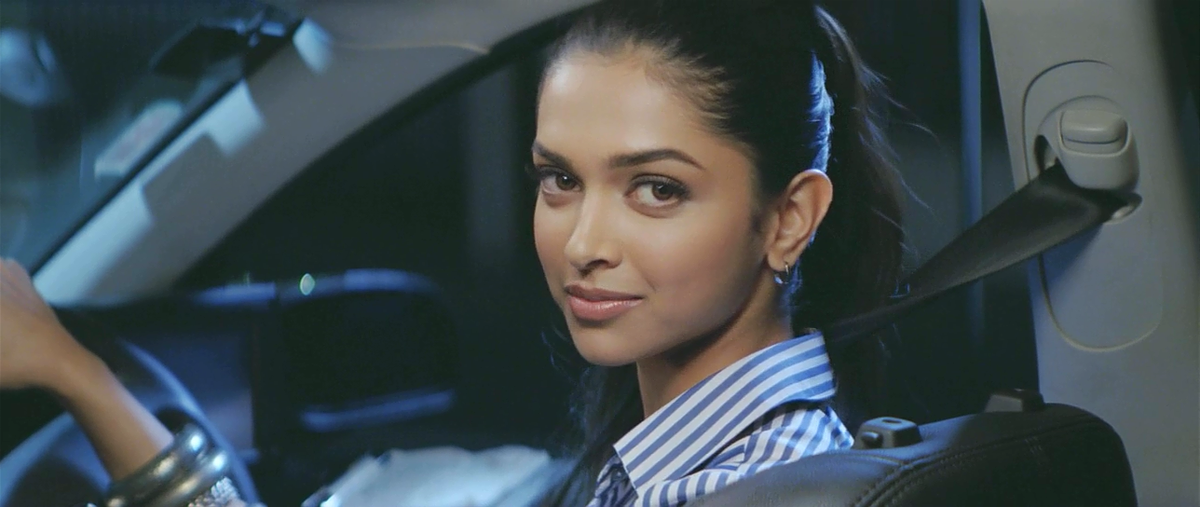 2015-?: And we keep moving on! New era, village woman with minor jobs (but not careers) who might drink, might even be sexually experienced, but end up married to someone their family approves of and happy about it. Basically the multiplex women but dressed up in village costumes. Bhumi in Pati Patni Aur Woh, Kriti in Bareilly Ki Barfi, and so on.