I feel we need to be fair to motherhood, after yesterday's post asking which one you least like, we need to include ones you DO like and why.
Just off the top of my head, first ones that come to mind:
Farida Jalal in DDLJ: She raises her daughter to be confident and free-thinking, she is smart enough to see when her daughter is sad or scared or otherwise unhappy, and when she has to break her daughter's heart she does it with honesty and depth, not just a call for blind obedience but an explanation of the power of the patriarchy. Finally, she reverses herself and supports her daughter's dreams above her husband's wishes.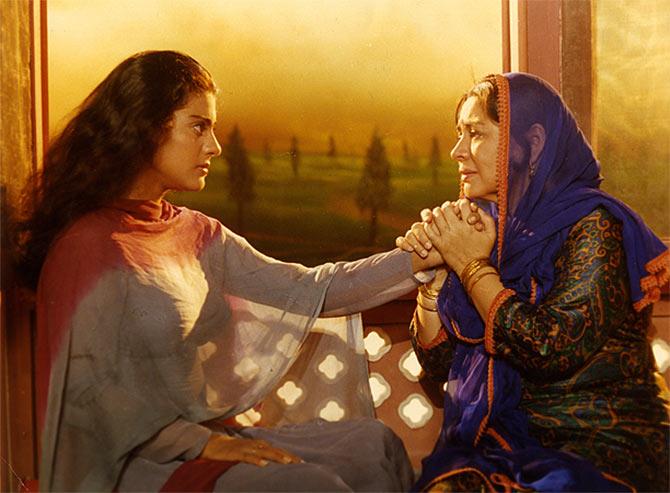 Kirron Kher in Kabhi Alvida Na Kehna: She loves her son but isn't blind to his faults, manages to balance honest criticism with love and support. And she loves her working non-traditional daughter-in-law, and her sensitive artistic grandson too!
Zarina Wahab in My Name is Khan: She has a son with special needs and, despite poverty and a lack of education and a lack of social support, she advocates for him and figures out how to raise him so that he becomes a wise loving adult. She tries hard to balance the needs of both her sons but is also wise enough to let her other son go when he needs his space.
Okay, those are my favorite Moms at the moment! Who are yours?