Such a brilliant final episode! Pulls into focus everything from the last 4 episodes, and makes you go "ooooooo! I see what you did there!" And also, retroactively, turns Mithila into the lead character. Which is especially interesting since Dhruv Sehgal wrote the show, and plays the other character. But turns out, his character isn't that great and Mithila is the important one! Oh, and also we get a flashback to how they met. (index of all Little Things reviews here)
The first episode was about them oversleeping and Dhruv missing out on the long early morning drive to go to this out of town roadstand and get a special meal. And now we come full circle, Dhruv is trying to go on this drive again, and this time he wakes up and Mithila rushes to join him. They drive out there to learn that the woman isn't cooking this week, because her daughter had a baby. Mithila suggests instead they walk over to a nearby vineyard. Turns out there is a wine tasting and tour going on, they join in. And then they go and sit on a hill and talk, and Mithila explains how unhappy she is with her life and how, maybe a little bit, that is because of the work she has to do in their relationship. And that this is the 2 year anniversary of the day they met. At the end of the episode, we see a quick flashback to how they met and this story started.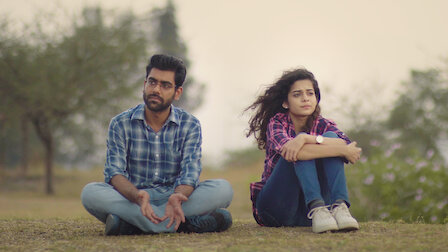 I want to start at the end and the flashback. The lead in is them fighting about if this is the day they met or not. Dhruv isn't totally unaware, he had it saved in his phone, just on the wrong day. To check, Dhruv offers to pull out "the ticket", which he has saved in his wallet. Again, he isn't unloving or unaware, just not good at taking the extra step to confirm the date and plan something (like Mithila did, rushing to join him and insisting they make the day special). And then we see what "the ticket" is. 2 years ago, Mithila and Dhruv both went to the movies alone. They saw each other in the ticket line but didn't talk. Dhruv sat behind her in the theater, but didn't say anything to her. They got popcorn at the same time and made eye contact, but didn't speak. And then they were waiting for a rickshaw at the same time and Dhruv offered Mithila the first one, and she asked where he was going and suggested they share. Then asked if she could use his bathroom and went up to his apartment (the apartment they now share). And they talked. And then we quickly flashforward to her moving in.
Even back then, Mithila had to do the work. Which maybe is what she found appealing, this awkward cute guy in glasses who kept looking at her but not talking, who was a gentleman enough to offer her the rickshaw, but too shy to try to capitalize on that. That's all fine, a cute meeting, but it also set a pattern. Dhruv just has to be there and be pleasant, Mithila makes things work.
Mithila was sleeping late and making them late again at the start, but then she is the one who cheers Dhruv up when the cook isn't there, she is the one who insists on going for a walk, she is the one who finds the vineyard tour, and so on and so forth. And she was the one who correctly remembered the day they met. This is a small sample of what we saw again and again in the last episode in particular, Dhruv is upset because plans don't go exactly as he wanted, and Mithila comes up with new plans and cheers him up. Through out these 4 episodes, that is what we have been seeing. Mithila does something "wrong" (oversleeps, takes time in the shower, whatever), Dhruv is upset, Mithila cheers him up.
And finally, in this episode, Mithila articulates it, starting by just talking about her job. It's a good conversation about her job, Dhruv listens and is helpful and supportive, says that he has been observing and wondering for a while if she is happy, that behavior indicates feelings and her behavior was saying she didn't like her job. They talk about pros and cons, Dhruv lets her guide the conversation, and when Mithila decides that there are more cons to quitting than pros, but the pros are more important to her, Dhruv agrees and is excited for her. The whole thing is a very good conversation with a significant other about a life decision, and Dhruv does everything Mithila needs.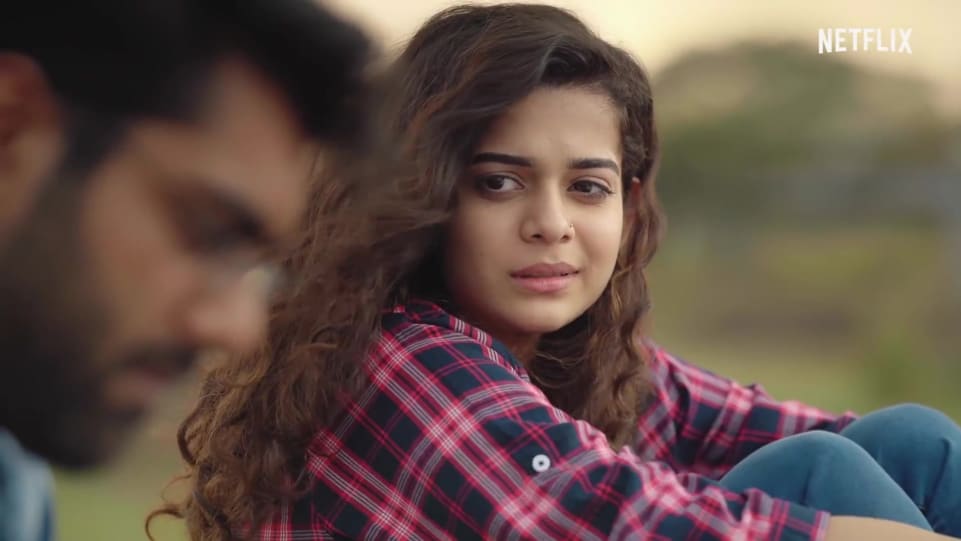 But then, finally, Mithila works her way back to the real issue. She remembers how excited she used to be about everything, how hard she worked, how busy she ways morning to night. And then she gently says that, sometimes, it seems like they do more things that Dhruv likes than she likes. And it's fine, she likes being with him, she has a good time. But maybe it is more work for her than for him. Maybe she is tired all the time because this relationship is tiring. And Dhruv listens. And respects what she is saying. The episode ends on a hopeful note, Mithila will quit her job and find something she loves doing and Dhruv will support her (emotionally and financially) while she does it. And Dhruv will understand that Mithila is tired from this relationship and he has to do more work.
Doesn't this put a fascinating light on all the other episodes? The first episode it all went wrong because Mithila overslept. But maybe she was tired because she had just spent a Saturday keeping Dhruv happy? The next episode, she was stressed and making mistakes at work, and it all started when Dhruv gave her a hard time in the morning. The next episode, they were up at 3am getting mosquito repellent and then having sandwiches, although at first Mithila just wanted to cover themselves with a blanket and keep sleeping because she had to get up early the next day. And in the last episode, they were up late again, because Mithila had to work hard and jolly Dhruv along after he didn't have fun that night. She works SO HARD at this relationship. And then she has to get up early and go to the office and work at her job too. While Dhruv plans out what he wants to do, thinks about Mithila and tries to make her happy but only if it requires no extra effort on his part.
A relationship is made up of "little things", but those little things can add up to something big, like a woman being so tired from all her relationship work, that she can't seem to figure out how to be happy and fulfilled within herself.