Well, my hopes are dashed. I dreamed of Gauri appearing as "Mrs. Aryan Khanna", and instead we got some boring extra woman. Although we did get to see inside a kids party at Not-Mannat, so that was fun! (full index of reviews here)
This episode was only 18 minutes, and it FELT only 18 minutes! There was barely a story here. One important scene, and everything else dull dull dull. The next episode is 28 minutes, I have already watched it, and it is way over-stuffed. Not hard to understand what is happening, no doubt the last 3 episodes of the season (8, 9, 10) will have a cohesive plotline running through them as we build to the finale, meaning 6 and 7 had to do all of that set-up without getting too far into the stories. So this episode is super short so that next episode can be super long and set up everything we need going into the final episodes without moving too far ahead.
Like I said, very dull episode. Sandhya and Karisma's daughters are both invited to a party at Aryan Khanna's house (which they confirm by stopping and talking to Not-Gauri). Sandhya says no, because she doesn't trust her daughter and doesn't let her do anything without supervision. Karisma says yes, because she feels it is better to give her daughter freedom. At a group dinner with all the couples, Sandhya asks Dino to help her break into a social media account for a kid at the party and sees that it is way too adult and old for their 12 year olds. She grabs Karisma and they crash the party, to discover that Sandhya's daughter has snuck out and is there too because she resents her mother not trusting her. So one mother realizes she has been too soft and trusting, and the other sees she has been overly demanding. Not that exciting of a resolution.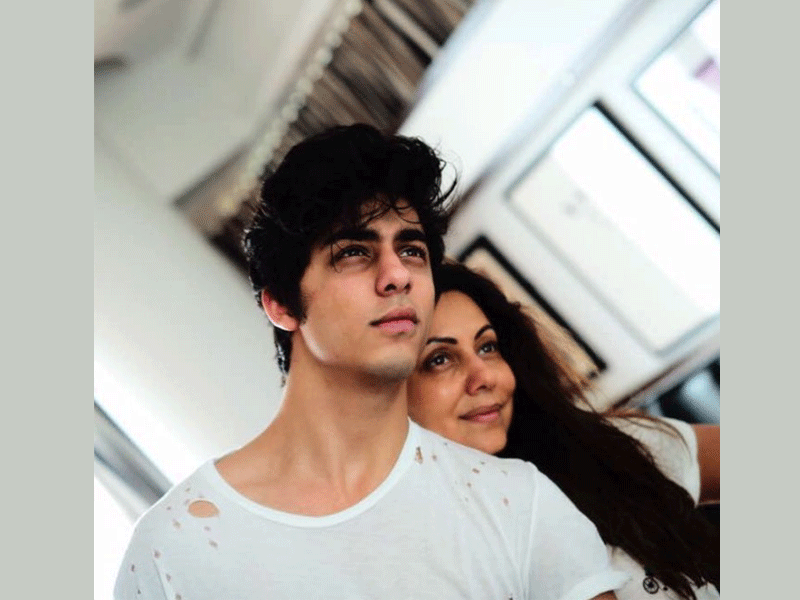 The excitement is in Shilpa's story. Her daughter overhears her talking with Shruti Seth (while preparing to go out to dinner with the other couples) about her being adopted. Shilpa and her daughter finally have the big sobbing confrontation they need about this (we earlier saw that Shilpa and her husband were planning to tell her when she was 11, so this wasn't going to be a forever secret, just for now). Great scenes with them, with Shilpa saying over and over again that she IS her daughter, she chose her, and the daughter not understanding or accepting. And that plot is nicely moving forward, instead of all the treating water with "what if she finds out!"
And that's it! That's the whole episode! Shilpa's story moves, no one else's does, and Karisma has a moderately interesting ending lesson saying that "sometimes Mom's have to be the villains and let their kids hate them".
I have to say, if I were watching this show week by week instead of binging, I would seriously resent this namby-pamby empty week.