Oh boy! Aditya Chopra week! The beauty of Adi's career is that it is so very limited. Even if I include the movies he scripted along with the ones he directed, still a tiny list.
I'm gonna include his Dad's movies, Dil To Pagal Hai and Veer-Zaara and Jab Tak Hain Jaan, because he was obviously so closely involved. And his own movies too.
Important Rule: It's Sex OR Marry OR Punch. Meaning, if you marry one of these dudes, you never ever get to have sex with them by any definition of sex (let's say they have a non-fatal and non-debilitating injury which completely killed their sex drive and it would be an unkind thing to expect sex as part of marriage). If you Punch them, also No Sex. And if you Marry, no Punch, you have to be a loving wife. And if you Sex, no marriage, it's a one and done no commitment thing.
Dilwale Dulhania Le Jayange-Raj
Dil To Pagal Hai-Rahul
Mohabbatein-Raj
Mohabbatein-Narayan Shankar
Veer-Zaara-Veer
Rab Ne Bana Di Jodi-Surinder Sahni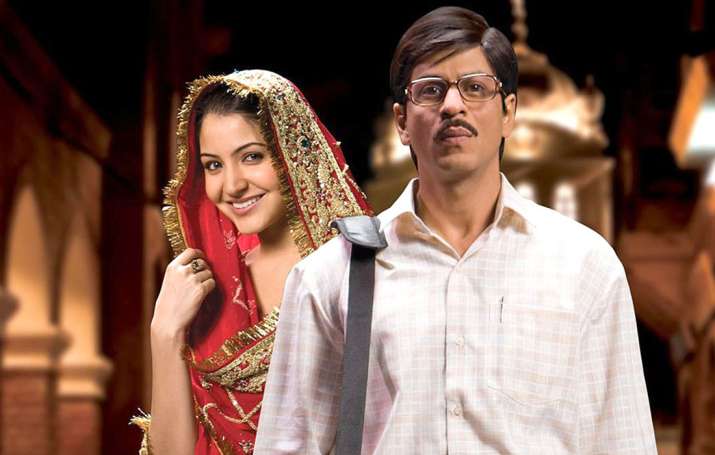 Jab Tak Hain Jaan-Samar
Befikre-Dharam
Okay! I'm gonna do this!
DDLJ-Raj: Marry. I doubt he would be very good at Sex, and he's rich, and would be a super kind understanding husband
DTPH-Rahul: Sex. Too much energy and nerves for me to want to marry him. But not irritating enough to punch. And too sexy to leave alone.
Mohabbatein-Raj: Marry. Too sweater-y for sex, but he is going to inherit that school, and the campus is gorgeous.
Mohabbatein-Narayan Shankar: Punch. Obviously and always.
Veer-Zaara-Veer: Punch. Way too self-sacrificing, needs a wake-up call.
Rab Ne Bana Di Jodi-Surinder: Sex. This was a very very hard choice.
Jab Tak Hain Jaan-Samar: Sex. I don't need to marry that much angst.
Befikre-Dharam: Punch. Too young and dumb to be good for anything.
Okay, your turn!