What a sad thing. What a very sad thing. The death of a young person is always sad, but when they take their own life, there is a special quality of tragedy to it. To see all that promise and hope from the outside, and know they were blind to it from within their own misery.
Whenever there is a death, people want answers, want some logic in the world that will explain it. With a suicide, that is multiplied a 100 times. But ultimately, there is no real answer. I expect to see discussion of whether SSR was clinically depressed, whether the isolation of quarantine caused depression, whether it is related to the suicide of his former manager a few days ago, whether he had an unhappy love story, whether it was because of his career downturn, or even the old favorite "the cold hearts of the film industry turned against him and broke his heart". We find the reason, and then his death means something, we can work towards solving problems and fixing things and prevent a tragedy such as this ever happening again. But we can't know. Maybe, if we are lucky, there will be some kind of an answer later, if his loved ones choose to share the additional information they have with us. But maybe even they don't know, or maybe they will choose to keep what they know private. So we, the public, are left in this place of seeing a promising talented young person who chose to take his own life. A meaningless tragedy that leaves a scar on the world.*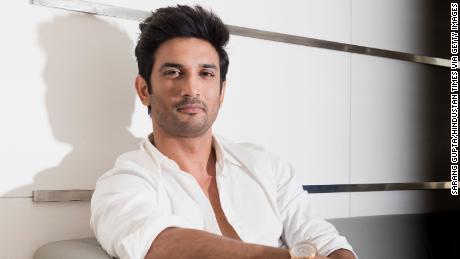 Here is what we do know: Sushant Singh Rajput was very smart, very talented, and very eager to be an actor. He grew up in Patna, and then Delhi, very far from the Bombay scene. A good middle-class family, his sister was a student athlete (Cricketer), and Sushant was an academic star. He was on the National Olympiad Physics team, and he was the 7th highest ranker in the admissions test for the Delhi College of Engineering, and started college at DCE with a bright bright future in front of him. Sushant was living in Delhi, going to school, and studying hard, and needed something fun to break up his day. So he joined a dance class, Shiamak Davar's school. He was good, really really good. One of his fellow students mentioned that, along with dance, he also was taking classes at Barry John's drama academy. Sushant joined that too, and loved it. Pretty soon he was spending all his time at the acting classes and dance and his passion for engineering was fading away. The break came when he was 20, Shiamak offered him a place in his dance troupe as a back up dancer. Sushant dropped out of college and moved to Bombay to pursue performing full time.
In Bombay, Sushant found a place to live with a group of other young men. When he couldn't afford his share of the rent, he would do the cooking and cleaning to make it up to them. He was welcomed into an acting troupe down there, Nadira Babbar's group which was founded specifically for people like Sushant (young struggling actors trying to find their way). He booked a TV ad and, eventually, a TV serial which let him leave the theater group behind. His first TV role was small, but he was such a hit with the audience, he was offered a leading role in the next serial. At the same time he was starring in TV serials, Sushant sought out participation in dance reality shows. He knew he was a good dancer, and he wanted the additional recognition of being in multiple shows at once. It worked, by 2011 when he was 27, Sushant was positioned for a film career, the dream of many young actors who come to Bombay but something few of them achieve.
Sushant's first film role was a triple lead film, himself and Rajkummar Rao and Amit Sadh, based on a hit Chetan Bhagat novel. It was a good movie, with a good cast, and Sushant stood out. Every review picked him as the big discovery of the film, it was clear even in the trailers that he was something special. Tall, handsome, with a youthful enthusiasm and openness that took the eye. Yash Raj immediately signed him up for their next film, a young rom-com featuring their newest featured actress, Parineeti Chopra. Everything was perfect, Sushant was only 28, he went from dance class to drama class to theater troupe to small TV part to large TV part to part in a smaller film to contract with the top studio. Perfectly planned career, next step would be a hit mainstream film from that top studio, than a big budget mainstream film, then a series of big budget films, and finally take his place at the top of the industry.
But life doesn't go as planned. I am someone who watches almost every single Hindi movie, because I review them here, and because I like seeing movies in theaters, and because my friends trust me to tell them what to watch. As that kind of a person, I saw a lot of SSR performances and I was very VERY impressed with him. But the tragedy is, only people like me saw those performances. Detective Byomkesh Bakshy!, Raabta, Kedarnath, Sushant brought me so much joy, and somehow it never went anywhere. He was always just successful enough to keep working, he kept being signed for those slightly below the top kind of films and working incredibly hard on them (silly stuff like the way he made the physical change between past and present roles in Raabta, that means he practiced in front of a mirror for hours and hours, did the real work of acting), and somehow what he was doing just didn't connect with the audience.
That's why I find this a tragedy today. We have a young man who had so many talents in so many ways, and the world is cheated of them. He could have kept delighting me, and the other people who watched his performances, for years to come. He could have gone back to engineering and continued his brilliance in that field. He could have started dance classes if he wanted to, passed on what he learned to a new generation. So many accomplishments, so many possibilities, all gone.
As I said, there is a desire for answers. And I can name some of them right now. I saw in a source I respect that Sushant was depressed and trying to follow the Art of Living to treat it (yoga, meditation, breathing, Ravi Shankar). His former manager had killed herself a few days earlier. If you are depressed, it is possible for the suicide of someone near you to start a spiral. Not that it makes you sad, but it makes you think "if they did it, maybe I should". And there is quarantine. Sushant was from outside of Bombay, which means he may not have had the strong social bonds and support system he needed to survive alone. He had had one long term live in relationship, and so far as the media and public know, nothing since then. No close friends apparently either, and no family in the city. I'm Sushant's age, and I moved in with my parents during lockdown, because I knew living alone (even as an adult who had lived alone for years) during this time would be really really hard. There's a reason Salman opened his home and heart to so many "orphans" in the industry. And finally, what we know is the most important part of Sushant's life because it would be the most important thing for any human, his mother died suddenly when he was 16. That's sad, and that is a wound that will never go away.
But truly, there are no answers. Sushant was a talented intelligent young man with a million options before him. And in one moment, he felt that his options had narrowed to one and he acted on that option.
The human reaction to this story is sadness, regret, even a little bitterness. It's okay to feel those things, let yourself feel them. But there is also a human reaction to try to find meaning, to make it better somehow. And it's good to feel that too. We can't solve the problems of the human heart for someone else, but we can make things better for ourselves today. If this death has to mean something for you, I suggest it means that you hug your family today and are grateful for them. That you look at the sun in the sky and are grateful for its brightness. That you think of all the things you can do in life instead of the things you cannot do. That you watch a Sushant Singh Rajput movie and are grateful for all he brought to the world in his short time on earth.
*this post is partly inspired by the lessons I learned from Robin Williams' suicide. If you remember, after his suicide the media and public burst forth with messages about depression, mental illness, how comedy can mask pain, and so on. And then a few weeks later, his widow explained that after a year of random mental and physical symptoms, he had finally received a diagnosis of Parkinsons/Lew Body Dementia and was looking at a few months of pain and slow decline as his brain ceased to function, that is why he took his life. His death could have meant something about the disease he was suffering from and the need for a treatment, or about the difficulty of diagnosing brain diseases, or even how the symptoms of a physical illness like Parkinsons can be misdiagnosed as mental illness and the dangers of that. His life could have meant something about a man who did suffer from depression but kept going anyway, found treatments and behavioral changes that worked for him (yes, he was on antidepressants), and lived with the condition only to be brought down at last by a completely unrelated disease. But instead, we all rushed to "solve" the problem and made his death into nothing at all. I don't want to do that ever again, I would rather wait for a clear answer that may never come than rush to a false answer and insult the death by coating it in a lie.