I am working through the hierarchy of needs, have you noticed? Food, then clothing, and now books. Next in importance so far as I am concerned.
Any book at all! Adapted closely or loosely, however you want. If you want to take your favorite teen novel, and reset it to pre-colonial Rajasthan, for example, I'm not gonna stop you. Or if you want to take your favorite sci-fi novel and put Indian movie stars in jumpsuits in zero gravity, that's cool too.
Okay, here are mine!
Jane Eyre (Emily Bronte)
I have of course already written a detailed adaptation that is pretty faithful. But it doesn't have to be that close, anything that takes the idea of a middle-aged single father who is difficult and scary and sarcastic falling in love with the much younger sheltered and unusual looking governess for his ward, that is what I want. Madwoman in the attic optional but encouraged. And if the Madwoman in the attic is played by Aishwarya in a cameo, that would be even better. I can't believe no one has made this yet!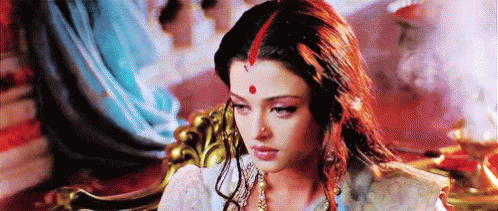 Tommy and Tuppence (Agatha Christie)
Two bright unemployed young people are contacted by a government agency and asked to investigate a mystery because official channels have had no luck and they stumbled into it. I think this would work great for modern Bombay or Bangalore or something! A boy and girl who were friends but not romantic in college are reunited in the city when they both show up in response to a job ad, notice something is weird about the interview, compare notes and figure out part of the mystery, and are contacted by a government office who tells them they have solved part of a problem that has mystified the office, and are given jobs as temporary contact employees to finally solve the mystery. More mystery solving involved, wealthy NRI shows up to help them, love triangle with wealthy NRI starts up, and finally mystery is solved and college friends are brave enough to admit their feelings for each other.
Twilight (what's her name)
I know, I'm supposed to be better than this and look down on the books and be a good feminist and blah blah blah. Don't care! It's a big swoony romantic love triangle. I want a stunningly beautiful young guy who is silently tormented, and a hunky muscular young guy who is hotblooded and a young woman who is stubbornly determined in who she loves. Heck, keep the vampire and werewolf thing too, it's all good.
Okay, what are your books? Alternatively, what is your casting for my books?