This is going to be a tricky discussion to start. My Dad just sent me a link to a fascinating story in the New York Times about a twitter hoaxster, and it played into a concern I have had for a while about how anonymous social media internet sources are used again and again as though they are unquestionable truth told to you by a friend. Oh, and remember, NO POLITICS. But I am very interested in social politics, if that makes sense? If you want to talk about gender issues or race issues, totally here for you. Just nothing related to specific political parties and how they use the internet.
Here's the article that inspired this post, I encourage you all to read it: https://www.nytimes.com/2020/08/04/style/college-coronavirus-hoax.html?action=click&module=Editors%20Picks&pgtype=Homepage
What's interesting to me is that it was a hoax within a different kind of hoax, the second hoax is clear and obvious and horrible, but it grew out of the first one that was a bit harder to see and harder to attack. There was a female science professor who jumped on the #MeToo bandwagon and started a group with a kind of loose definition of purpose to deal with #MeToo cases in STEM fields. She was working with some other people in real life and was terrible to deal with, took all the credit, wouldn't listen to their ideas, would lash out at random. And she was racist, the women of color in her group left because they weren't being listened to, and at least one other woman of not-color also left because she saw it happening and didn't like it. But she was good at working social media. She even set up a GoFundMe account that raised $79,000, but that money never had a specific purpose designed by the rest of the organization, and they never really saw the money. This is a real person using her real name and history on the internet, but she is spinning what she does so expertly that in effect it is a con job. While the other people who are doing the same work and know her in "reality" are bad at social media and therefore sink into nothing, the woman who is racist and angry and disorganized can sell a good story and raise $80,000.
Let's think about GoFundMe for a moment. Do you all know about GuideStar? And CharityNavigator? They are both very old boring organizations, and all they do is track charities by basic metrics like how much of their money goes to services versus salaries and so on. If you want to be sure your money is actually being used for what you want it to be used for, you need to check the organization out on one of those pages first. And if you hear bad things about a group (for instance, the Big Cat Rescue that got terribly maligned in the Tiger King documentary on Netflix), go there first and confirm before you start believing things. It's easy and quick and clear to read the information. Of course, it could still be lies, but it is based on federal filing information, so if they are lying, it's a federal go-to-jail-for-many-years offense, not just a "take the money and then announce you couldn't make your program work and go to the Bahamas" offense.
The down side is that in order to be sure their information is accurate, GuideStar and CharityNavigator want a few years of IRS tax form history. If you are a new organization, you won't have that history available, so you won't be given a rating. And if you are a very new organization, you are still going through all the hoops to prove not for profit status and aren't even filing taxes yet. When you give money through GoFundMe, or direct to a newer organization, hopefully you are giving a helping hand to a group that isn't yet established enough to go after bigger money. But you run the risk that you are giving money directly to a scam. Personally, I only donate to either established groups that have GuideStar and CharityNavigator ratings, or to smaller groups that I think are doing such important work I am willing to risk it being a scam if there is a chance it is true.
So, this woman, she used the GoFundMe option to raise money for her organization that had no history and no ranking on the real legitimate charitable tracking sites. She used social media to promote herself and make people believe and trust her. And then it started to fall apart a bit when no programs appeared, and her fellow leadership began publicly disowning her on social media.
At which point we get the second social media account, which is a total hoax. In order to support her "real" social media persona, she created a fake one that posted a lot of support and became somewhat aggressive defending her "real" self. Better yet, this fake persona could be whatever she needed. It became a woman of color, Native American, a struggling science professor dealing with harassment at her university, and eventually a woman who got the Corona Virus because her university "forced" her to keep teaching in person classes. And then she died.
People were very upset about this of course. What did it mean that this poor woman of color was forced to teach classes and it literally killed her? When would we learn to be better to people? And maybe her twitter was a bit aggressive and erratic and you disagreed with it before, but such a tragic story now! You have to let all that go. Until someone (who was already suspicious) contacted the school she claimed to work at, and a few other sources, and confirmed that this was absolutely false. Such a spectacular story, so easy to get online attention, also means it is very easy to disprove. Just, no one bothered for a surprisingly long time to try to disprove it. Even scientists, people who should live and die on evidence, just went along with what they are told because it seemed impolite to question.
One thing the article quoted that I found very interesting was a representative for Native American groups on why people like to pretend to be Native American. And why they are so good at it. What she said was, "These Pretendians are better at it than we are, because they don't carry our specific trauma".
Let's talk Social Media and bullying. There has been a lot of discussion of who the social media bullies are and what they gain from it and so on. But what about the victims? I don't think they are all the same. If I am telling a true story of my trauma, online bullying will devastate me. But if I am telling a false story, that same bullying will have no effect, may even be what I want. Because I don't carry the trauma with me. The same is true off-line, there are stories of spectacular frauds that were all about getting attention good or bad. But I suspect the number of people who enjoy online attention good or bad and will commit fraud to get it is higher than the number of people who enjoy real life attention, who are willing to put their real names and faces out there, and take questions from journalists and police and everyone else.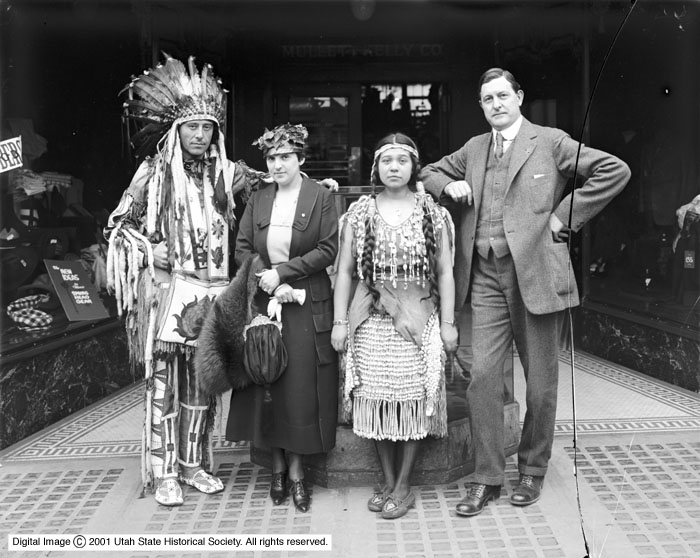 I suspect there is a continium of emotion response to online interactions this because I know that I do not react in the "expected" way to online feedback. I am so extremely sensitive that for me reading something online is the same as experiencing it in real life off line. When I read something on Twitter or Facebook it feels the same to me as if someone had picked up the phone and said it into my ear. That can be a good thing, it is why I get so much pleasure from DCIB, my conversations in the comments here feel like an intimate phone call with old friends, not just letters on my computer screen. But it also means that conflict and unpleasantness online feels exactly as painful to me as conflict and unpleasantness in the real world. When I run across people yelling at each other on the internet, it is as though I am standing at a bus stop watching two people two feet away from me have a massive angry shouting match. I HATE IT! I don't feel safe, I don't feel happy, it scares me and makes me cry. I certainly would never behave that way myself because I would be upset just watching/reading my own words, if that makes sense. If I am going to say something that might upset people (like this post, come to think of it), it is because I feel it is very VERY important to say, I believe it deeply, it is meaningful to me, and it is (as far as I understand things), Truth. And I am also going to do everything I can to de-escalate the conversation about it, and even pull the post down or change the conversation if it gets too scary for me. I know most other people don't feel like this, don't even understand what I am trying to describe. If I feel like this and other people do not, than that means the response to internet conversations is unique and personal, which means some people may be as far on the insensitive side as I am on the sensitive side.
I know my response is a wrong one, an illogical one. They aren't standing next to me shouting, they are far away and can't hurt me, they probably don't even care that much and will forget their argument as soon as they walk away from the computer. I'm safe, no one is mad at me, no one is unhappy, I should just read it and laugh and move on. I think a lot of people do read it and laugh and move on most of the time. If they didn't, social media would be far less popular than it is. But if it is directed at you, then it feels different of course. If you aren't just standing next to an argument but actually the one being yelled at, there will be an effect. Maybe an effect you didn't even know you would feel because you had never been the subject of online conflict before, and the conflict unrelated to you does not bother you.
The people who have experienced this before, they tend to be cautious on social media, you see that a lot with celebrities, they will be slow to put up a controversial post and careful in their words when they do so, and then take a break afterwards. The people who haven't, they will be shocked and unhappy and usually you see them disappear after their post is up, maybe even take it down because they don't feel strongly enough to leave it in place and put up with the unexpected response.
But what I want to say here, very very gently so no one gets mad at me, is that if you are a person who has never experienced strong online bullying before than perhaps you are not being careful in what you put up. Perhaps you don't think too much before you put up a post maybe slightly exaggerating something that happened to you, because everyone exaggerates sometimes, and you like getting attention, because everyone likes getting attention. And later when that post upsets people it shocks you out of the social media bubble, makes you take back your words not exactly because you are scared, but because you are waking up to the risk of saying something you aren't willing to fight for.
This is different from saying something like that in real life to a person who is in front of you, in that case the response is immediate, that person says "wait, you are saying so-and-so said a racist insult to you?" And their response makes you walk it back, makes you think "wow, that was a really big thing I said, am I sure?", so that the correction is immediate, you say "okay, well, maybe, I have to think about it." Or, the opposite response is immediate, you say "yes, that is what I am saying, I have thought deeply about this and I am ready to do whatever it takes". When I see someone who says something that seems, maybe, not carefully thought through and considered on social media, and then later gets pushback against it and rescinds, I don't necessarily assume they were "scared off". I think that maybe they hadn't thought through the consequences of their initial statement because they hadn't thought there were consequences to casual things you say online. And when I see that same person follow up the casual statement with a very careful specific considered slightly different statement, I don't think "oh they are lying because it isn't the same", I think "they weren't thinking that much about it the first time, this second time they are aware of what they are doing and are saying exactly what they mean".
But there is another reaction that I think is maybe more common than is understood now, in this early time of social media? And that is to feel happy when you are yelled at. The "any attention is good attention" feeling. People who, like normal folks, would hate to get into big scary shouting matches in real life, somehow thrive on them online, don't feel that the fight is "real" enough to be scary, but is "real" enough to get their adrenaline going. In that case, you maybe have an initial casual not carefully thought out statement, which grows and grows and grows as the anonymous person behind it enjoys the sensation of leading a movement, of getting attention, of "me against the world". The storm and battle around the statement, which in real life would make me believe it more (because who would go through all of this if it wasn't true?), online sometimes makes me believe it less (because I think a lot of people might go through an internet firestorm that is isolated from their real life and enjoy themselves, might in fact tell a lie in order to enjoy it).
And I think that is what happened with this particular story. Forget the absolute hoax account, look at the "real" account. This woman co-opted the #MeToo movement, she enjoyed telling her story in a public setting and turned that into a scam and a way to get money and power. While for other people telling their stories online turned into court cases and investigations and so on, was a difficult nightmare they only did in an attempt to help others, for her it was fun. This story makes it very clear, the desperation for attention, the ease of lying, and the incredible ease of being believed so long as you say just the right thing (which you can do, because you aren't carrying the trauma with you that makes saying the right thing and appearing the right way so hard), can lead the online Social Media voices to be totally divorced from the real people who should be believed and helped. There probably are a lot of people creating totally false online identities. But there are an even larger number of people creating semi-false identities, spinning their real story in the way best calculated to get them the attention (and in some cases money and opportunities) that they want. How do we as a society handle that? How do we address it?
I don't really have a conclusion here. Just starting a conversation about different responses to online bullying, the way social media and new internet sites can assist with fraud, and the way our human desire to believe people should maybe be tweaked a little with an awareness that folks online aren't necessarily "people", but just words on a page. Wait until there is a name behind those words, a story you can confirm outside of the bubble, actual work and not just spin, and then believe it.
Also, don't give money to charities without looking them up on Charity Navigator or GuideStar! It's so simple, and it makes the world such a better place.