I just have so much to say about internet dialogue! And the Gunjan Saxena debate that I am listening to second hand thanks to y'all has given me a new thing to think about. Also, once again, NO POLITICS. We have been doing fabulously with productive conversations about communication and internet culture without political specifics, let's keep that up!
I'm gonna start this with the example that was clearest to me, and which I got to see firsthand. It is also not Indian film related, so hopefully none of you will have an established deeply held belief about it.
In 2015, Tina Fey's Netflix series Unbreakable Kimmy Schmidt threw in an absurd comic twist revealing that Jane Krakowski's super WASP rich New York character had Native American heritage and was raised on a reservation. To play this twist out, they added to Native actors to play her parents, included multiple scenes set on the reservation, and various Lakota traditions as part of her background.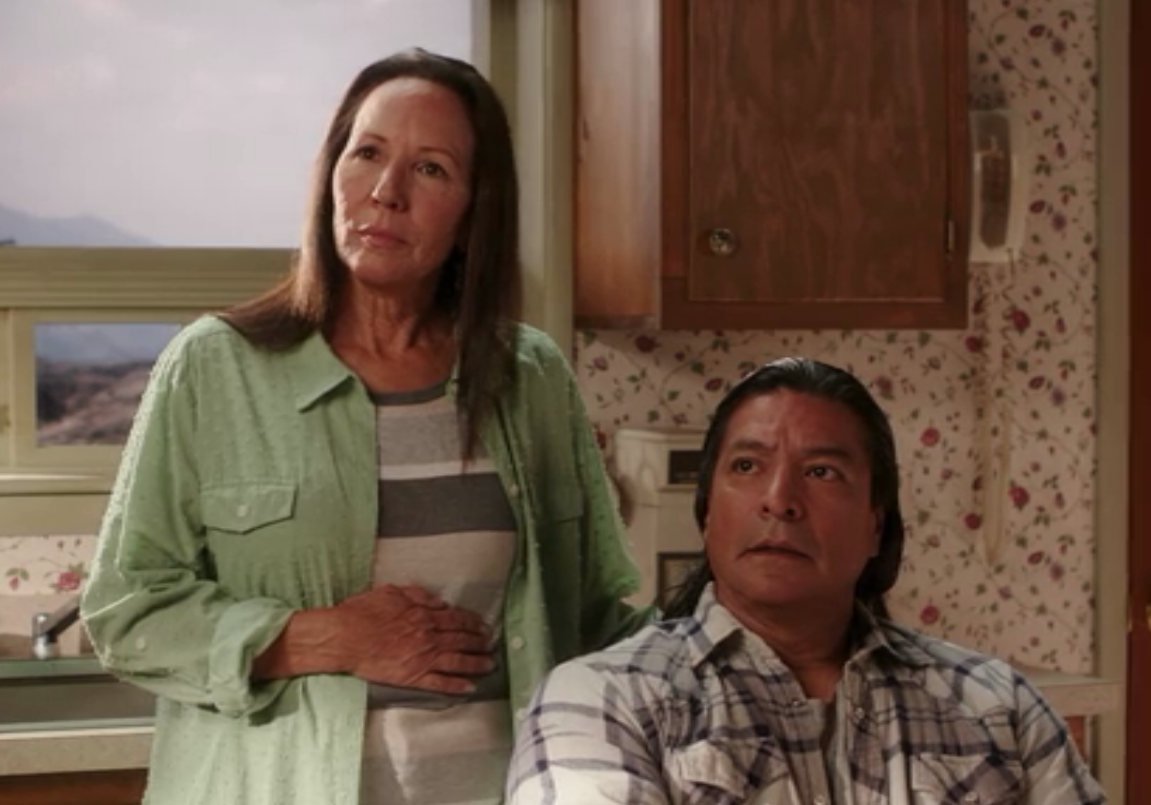 I watched this live, without any preconceptions, and I found the initial absurd twist unobjectionable, along the same lines as all the other random jokes, not the funniest thing in the show, but fine. Once the reservation scenes began, I was fascinated and delighted, this was a part of American life I didn't usually get to see, and the jokes were specific to a degree that it made me do additional research to learn the background behind them. I was also very happy with the actors playing her parents who I had seen in a few other things before, but never so prominantly.
And then I went online and read reviews, which pointed out the appropriation of using a white actress to play a Native heritage character. This bothered me. Just the basic assumption that if you appear white, you cannot be Native immediately felt wrong to me. And then I did research, and yes, it is wrong. There are accepted members of the Native American communities who don't look "Native" the way we think they should. Do we really want to say "Native Americans all have dark skin, high cheekbones, and long black hair"? That feels wrong.
But what really felt wrong was when in the comments on the post someone mentioned, first of all, the entire idea and all the scenes were written by a member of the writing staff who is Native American. And second, in the comments, someone identified themselves as Native American, said they were thrilled by the story line and seeing their culture so beautiful represented in a mainstream product. And then that person was ignored and drowned out in the comments, finally giving up on commenting. And the member of the writing staff was never discussed, only the idea of a white showrunner and a white actress mattered.
Here's an article by someone with a Native American background struggling with guilt because they don't find the show racist. The thing the article does not address, which is what I find most interesting, is that the guilt is induced because this person believes their feelings about their own culture are less legitimate than the vocal majority telling them how to feel:
https://www.vice.com/en_us/article/5gqpyz/i-have-a-first-nations-background-and-didnt-think-kimmy-schmidt-was-racist
Here's an article from a Native American source:
https://indiancountrytoday.com/archive/why-kimmy-schmidt-s-native-subplot-is-great-a-native-fan-s-opinion-FYkAqhObKEadtbPYrOCO6A
Here's another article from the same Native American source which is against the show, based on quotes from non-Native reviewers, which again seems so strange to me, this is an article written by a Native for a Native American source that feels their own opinions must step behind those of outsiders:
https://indiancountrytoday.com/archive/unbreakable-kimmy-schmidt-has-two-native-american-actors-it-needed-three-6Bk748P-uUKGW5QTg4EleQ
In the end, the storyline was cut from future seasons in response to the backlash, the Native actors were put out of work, and I stopped learning cool things about Lakota culture. Not because actual Native Americans objected to their representation, but because other people objected on their behalf.
What is this? We see it all the time, in the Indian film context often in terms of "protecting" the armed forces. They don't need protecting! They are ARMED!!!!! More than that, they have the ability to speak for themselves. If you think there is a problem with the representation of the Indian armed forces in a film, you can talk to them directly, you don't have to guess how they feel.
I think maybe it is a strange form of identity stealing? In the Western/American context, for sure there is a lot of joy in a member of a group in power (on the whiter side of things, on the richer side of things) taking up an issue on behalf of another group, gaining victimization credit by contagion. And it looks less odd online. If I were in a room of 50 white people and one native person, and the one native person stood up and said "I like this thing" and the 50 white people said "No, you are wrong, I know more than you", that would look really really bad. But when it is a bunch of words on a screen it's easier to ignore the reality of who is a true member of the community versus who is not, and whose opinion therefore has more value. Easy even for the actual members of the community, who are convinced they have less of a right to their opinions than the people around them.
I gave one example, but I know there are others. Especially in the pop culture/representation realm. For example, The Big Bang Theory, I have read so many people talking about how "as an actual nerd, I find it offensive blah blah blah". Really? Because the people I know, the research scientists at the university level, all adore it. And obviously the many many science rockstars who volunteered to do unpaid cameos also adore it. So maybe you are speaking for a community you wish you could identify with, but don't actually represent.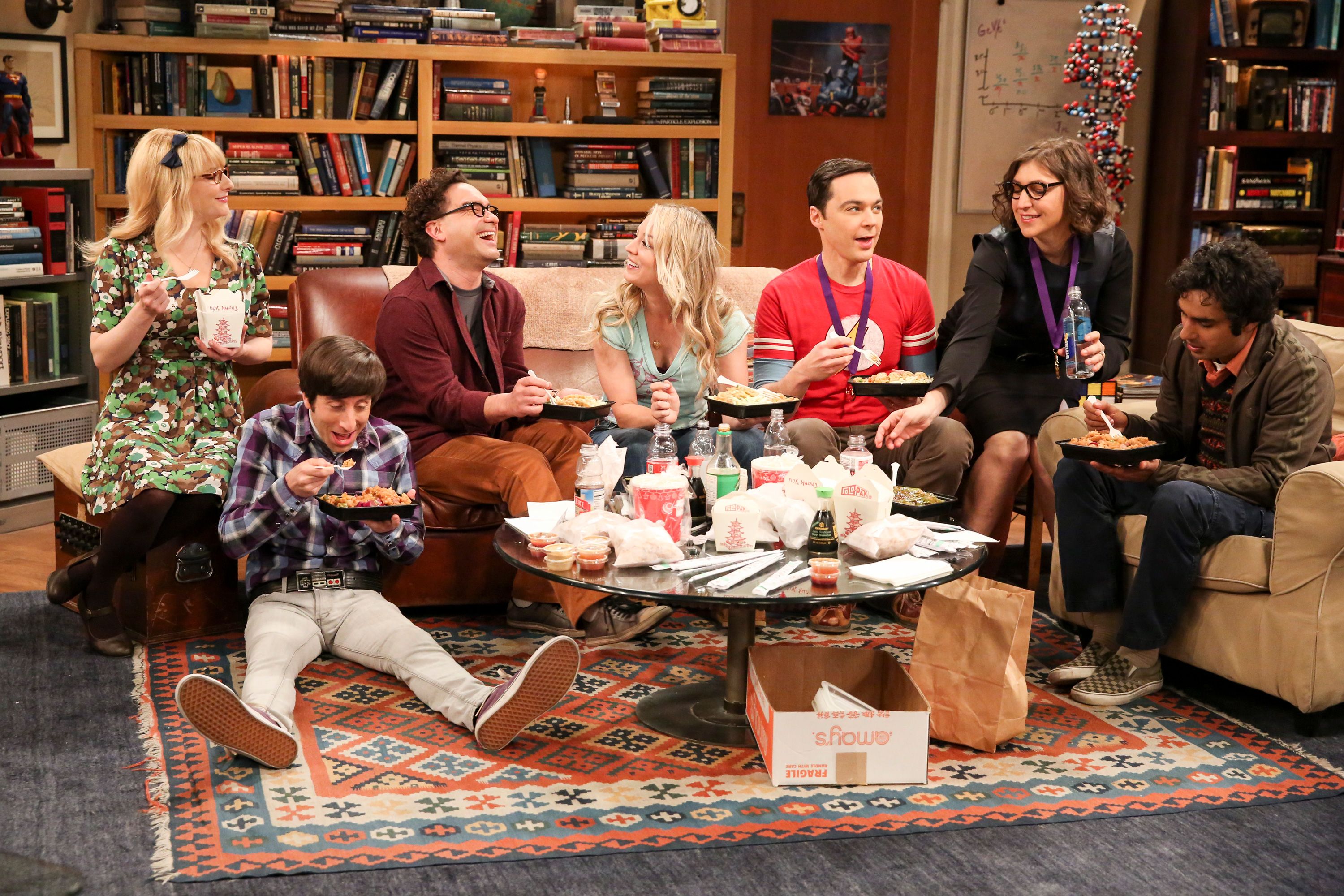 (I should acknowledge that I am a white woman who writes about Indian film. This issue up here is the reason I try very VERY hard not to speak for a community, but instead for myself as a fan of a particular cultural artifact/human person in the world. I don't want to be that white woman saying "these films are offensive to Indian culture", but I do want to be that white woman saying "Slumdog Millionaire was a bad interpretation of Deewar")