Well, that was a nice film! Entertaining, silly, a few slightly surprising twists, and a charming central couple. And an overall fun 90s Masala kind of feel to it, bright colors and silly non-diegetic songs and all of that.
This is a remake of a Govinda hit film which was a loose remake of a southern movie. The Govinda film is a bit meandering and odd and perhaps dull if you can't speak Hindi and get all the jokes (like me). The original southern film, just based on the plot summary I read, was a misogynistic mess. This movie mode some judicious cuts to the Govinda version, and some judicious additions (especially with the female characters), and I think ended up being the best of the lot!!!!! Still not great art, or even great comedy, but a solid entertainer. If you are in the mood for silly, happy, and forgettable, this is it! Oh, and there's a cute dog. But he isn't there for long.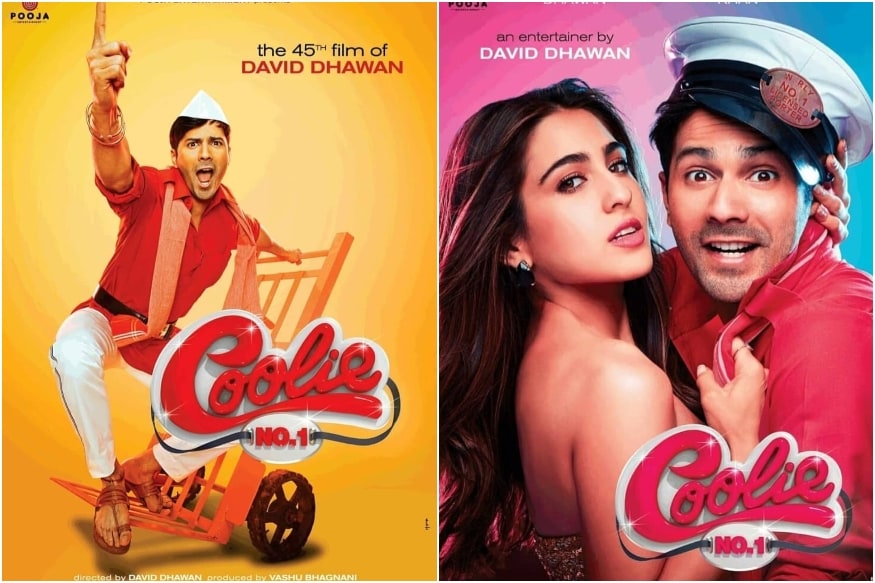 What strikes me most about this film is how extremely harmless it is. This is a basic plot with a lot of possibility for harm. A poor Coolie tricks a family into thinking he is a rich man in order to marry their daughter. This could go towards rape, misogyny, or simple lack of care for a woman except as a possession and prize to steal from her father. Both this version and the Govinda version aggressively avoid that possibility. The hero truly sincerely falls in love at first sight, and the heroine feels the same towards him. She does not find out that he is poor until after marriage, but she does not mind once she learns it. This is a story of a young couple in love versus a mean father, not a young poor boy versus a rich girl.
So far as I can tell, the original southern film was very much the misogynistic version, the poor boy wants to take "vengeance" on the rude rich woman by pretending to be someone else and tricking her into marrying him. ICK! In the Govinda version and this version, the girl absolutely wants to marry him because she loves him and her father is the only one who cares about money. This version goes even farther than the Govinda version, our heroine Sara gives the first kiss and makes most of the first moves, and there is some time put in to establishing why she loves him even, his kindness and sweetness and shyness, nothing to do with his fake rich persona.
This isn't a romance, it's a comedy, but the comedy only works if you believe in the romance. You have to have this feeling of lightness to it, of low stakes, of general kindness. This isn't a story that would work as a kind of dark shock humor movie, it only works as a light farce film. If the central love story is true, than it's a farce, not a tragedy. The lies, the tricks, the confusion, it's all fine so long as our young lovers are true to each other.
This is a movie that does some stuff which is really hard, and makes it look easy. The romance is quickly but firmly established, so the audience to accept it and move on. The motivations of all the other characters are established as slightly selfish, but not so bad as to make them actually bad. And along the way the film deals with patricide, child labor, forced abortions, really terrible things! But surrounded by such lightness the mind just moves right past them.
So yes, watch it! If you are in the mood for a light bright farce that is nothing very remarkable, but is a harmless entertainment.