Thank you all for nagging and nagging me to watch this! And also, thank you for being understanding that I wanted to wait until I could watch it with a friend and be happy.
This is not the first romance I have seen in between servant and employer. It's a relationship that pops up in surprising ways in surprising places, and then plays out (if it is handled well) in kind of the same way every time. Whenever I watch these movies something feels vaguely familiar to me, vaguely believable. And I finally remembered while watching this movie that this was the romance of my great-grandparents. They were from the same town, and their families were more or less of the same education and status and money and so on, but they were from different communities. And my great-grandmother was working as a household servant at my great-grandfather's family home when they fell in love and eloped.
The thing that rings true to me when I see this kind of story play out onscreen is that it is NOT impossible. It's not impossible at all. If a couple has enough in common to fall in love with each other, than they have enough in common to be a viable couple, they just have to find a place that will accept them. For my great-grandparents, that meant moving across the country. For other couples it may mean moving across oceans. Or it may just mean moving across town. This is one of those times when I feel like the sad filmi ending is in fact more of a fantasy than the happy ending. Yes, of course, there are couples who just can't get passed the differences. But there are sooooooooooooooo many couples who DID get passed those differences. Maybe we don't see it in real life because we are seeing those couples years down the line and we forget how "impossible" their start was? I'll give you another example from American pop culture, beloved couple Paul Newman and Joanne Woodward. When they fell in love, Newman was married with children and everyone said it was "impossible" and a fantasy and couldn't last. And then ten years later, they were boring Newman and Woodward, a typical dull couple.
I will also say that for my great-grandparents there were good times and bad times. And during the good times, the differences between them really didn't matter. But during the bad times, they really did. That's the other "true" thing. It's not prejudice to warn a couple that "these problems will keep coming up". Differences of class, religion, race, ethnicity, whatever it is, they are always going to make things a little bit harder.
The point of this film, what is actually in the title, is that YES love IS enough. Being with someone who is different from you will always make things a little bit harder, but being with someone you don't truly love will always make things flat out impossible. The number of stories of people in real life who say "I am so glad I broke up with that person I loved passionately because it was a logical thing to do, and instead married this sane and sensible person I don't much like" versus the people in real life who say "It was worth it to get the divorce/go against my religion/fight with my family, because now it is ten years later and everything is fine and I am so happy" is I am guessing very different.
It's one thing to have a teenage romance that is too intense, that is based more on hormones than anything else, that is too quick and you don't really know each other and is just generally unhealthy. Those romances I think a lot of people have. And they die off one way or the other, and then years later you meet someone else that you sincerely LIKE and can build a life with and are happy and are so very very glad you didn't marry the other person. It's something else entirely to be a mature adult person who falls in love with someone of another race, the same sex, another religion, whatever it is. Who likes them, and knows them, and trusts them, and feels connected to them. And then someone tries to snap this bond for silly made up reasons like "what name will your children call God?" I honestly think in that case that yes, love is enough, and this long steady trusting bond you have built will carry you through.
That's the kind of romance the film Sir very carefully builds. These are not children, these are not people playing at love. She is a widow who has been living independently in the city for an unknown amount of time. He is a professional who has lived alone overseas, and now has returned to live alone in India. He has recently canceled a wedding at the last minute, realizing that he does not want that kind of sensible marriage that has no true love behind it. When they start to get to know each other, it is talking about what they want out of a satisfying life, the duties they owe to their parents, their aspirations. Yes, she doesn't even speak English. Yes, she hasn't graduated high school. Yes, she is living in deep poverty and he is living in deep wealth. But they have a bond there. Late in the film, his friend asks our hero why he loves her, and he says "there is trust there". That's very important. It's not about romance or sexual attraction or any of those things that can be brief and forgotten, it is something solid.
The other thing that Sir builds very carefully is that the biggest challenge in this sort of a romance is for the lower class character. Our hero is well drawn of course, and is a bit unusual because he sees his maid as a person. It's very important that he is a former NRI, the film indicates clearly that living overseas in a culture like America where "servants" are far less common has made him more aware that it is people who are cleaning the counters and making the food and doing everything else. He starts by simply being decent, not being blind to her existence. And then, because he is not blind, he starts to see who she really is and get to know her and falls in love with that. For him, the combination of the American experience which has brought him out of the Indian class mindset, and the pure freedom of being a wealthy educated man, means that he doesn't really acknowledge the problems between them.
But for our heroine Tillotame (who was also the maidservant in Monsoon Wedding! How cool is that? Same storyline playing out over and over), this is not so easy. She starts with a similar journey, she begins to see her employer as a person because she feels sorry for him after his marriage falls apart. And once that barrier is thinned, she sees who he is and falls in love with that. But for her, this love is legitimately terrifying. She does not see anyway it can move forward, and she can see the ways it will already damage her if it stays as it is. Either she remains his servant and has an affair, which will isolate her from her own friends and family while she remains isolated from his community. Or she leaves with a broken heart. There is nothing else possible.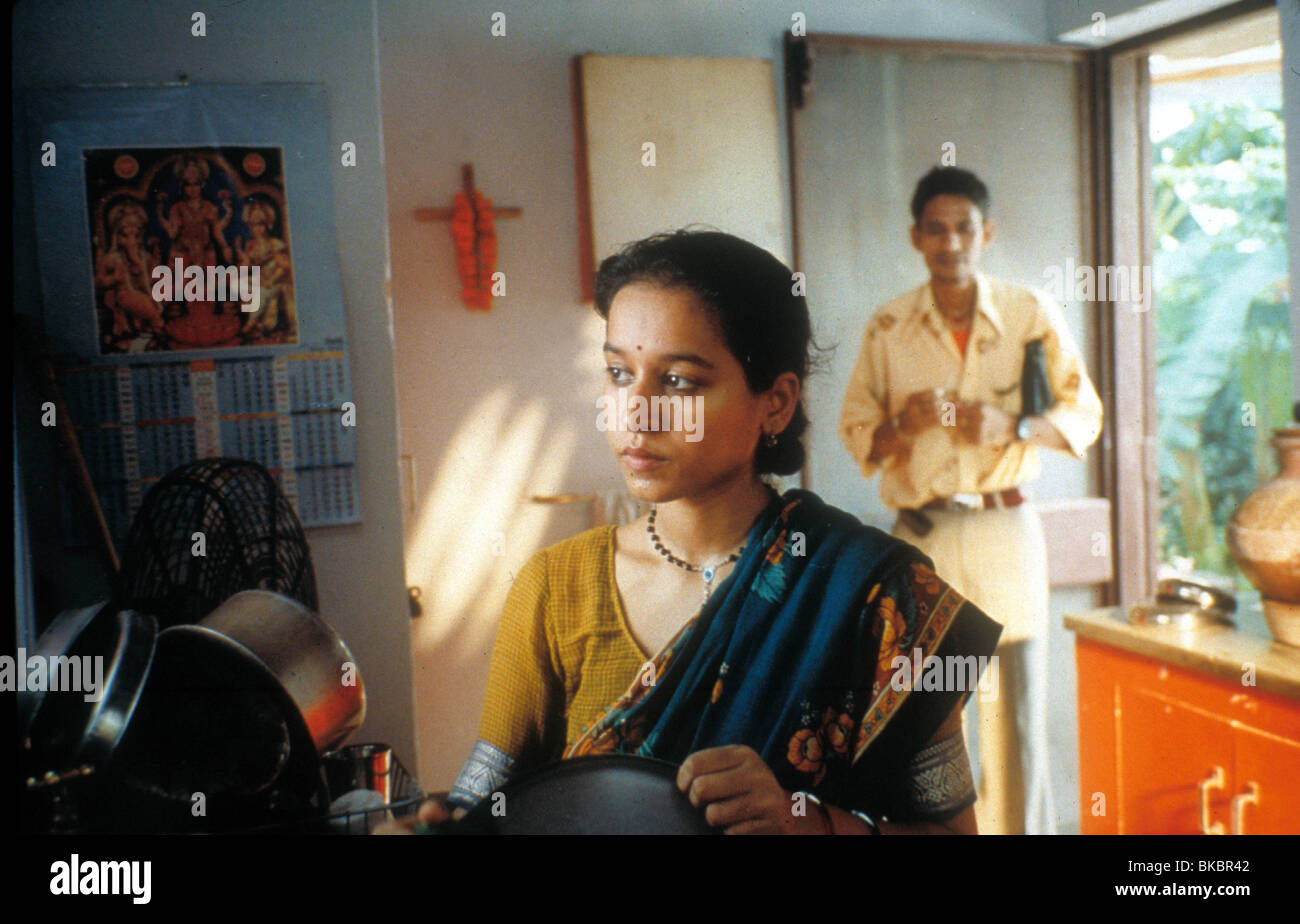 It's not a romantic Cinderella story, not if it is a real love story. It's a story of someone being convinced to take a risk because they can trust to love, and that risk comes from the powerless one below, not the one on top. That's why I think this movie has a happy ending. All the problems around the couple can be overcome, are just illusions anyway. All that matters is taking that first step. Once she calls him by his first name (after he has declared his love to his family), the happy ending is certain. They can have a long distance romance while she takes English classes and works for a fashion designer and he lives in New York, and a year or two later they can be married and he can bring her over on a Visa and she can work as a seamstress at one of the many fashion houses in New York. Or he can decide not to go to New York after all and instead get a smaller place and be self-supporting in Bombay and they can date in the classless spaces of Bombay and then marry and build a life together. Or they can get married the next day, he can whisk her off to New York with him, or they can get a smaller self-supporting apartment together. All of this is possible so long as she is willing to take that risk, and he is willing to say to his father "I am in love with my maid".
Here are some other movies to watch if you like this kind of story:
Corrina Corrina (1994): I saw this as a kid and still remember it. I don't know why it isn't talked about more. Set in 1959 (so 8 years before Loving vs The State of Virginia shut down interracial marriage laws in America), a white upper middle class widower hires a Black woman as a nanny/housekeeper after the death of his wife. He is awkward with the "appropriate" women folks try to set him up with, but he likes going home and talking to his new employee, and she likes him. She is smart and educated and had bigger dreams than this job and he appreciates her intelligence. They get closer and closer without really saying anything. And then I won't tell you the rest, but it is a nice ending. Like this movie, an ending that says "we acknowledge the problems and impossibilities, but we also acknowledge that family comes where you find it".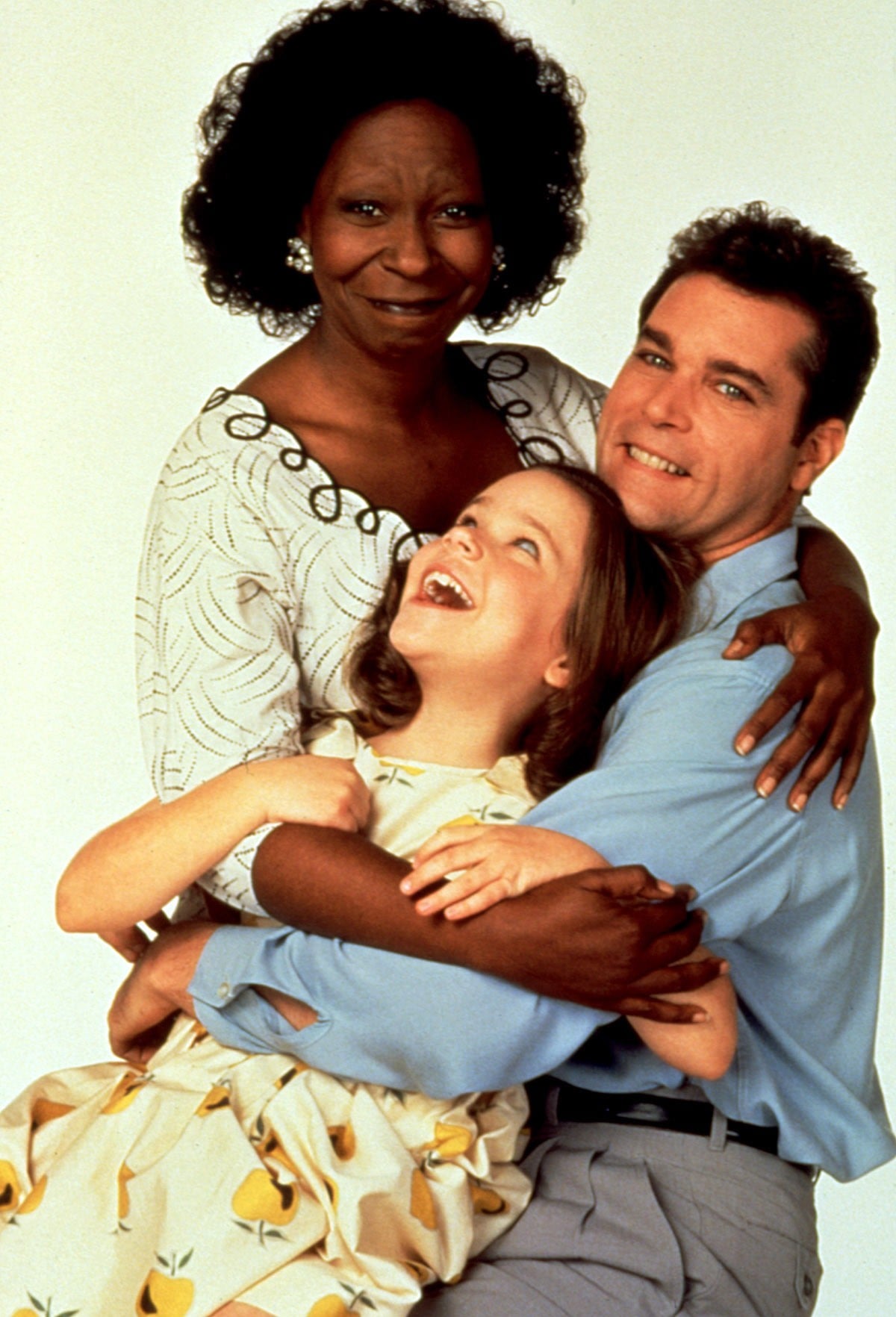 Cake (2018): A Pakistani film I reviewed a while back. It's a family drama of the Dil Dhadakne Do style, everyone has issues and everyone has changes and stuff. But one of the storylines is a love of letters and small moments between a longterm family employee and the daughter of the family. Once again, the ending is just about taking a little leap and trusting they will make it the rest of the way.
Lust Stories (Zoya's Short): This is the darker side of the story. A maid and an employer who have only a passing connection. It leaves her feeling empty and used and unsatisfied, while he can go on his way forgetting she ever existed. It's not forced or abusive, but the aftermath is different for each of them.
Photograph: This is not a servant-employee situation, but it is between two very different classes. They can't say anything, both of them are too afraid to acknowledge it, but also afraid to walk away. And the ending suggests, maybe they won't walk away, maybe they will just stay together because they are happier that way.
Jab Harry Met Sejal: This isn't just me making an excuse to talk about a movie I like. It really is a servant/owner relationship. Even though they are overseas, even though he is so much older and more sophisticated than her, she approaches him with the attitude of a rich woman used to ordering servants, and his innate sense of inferiority responds to that.
What do you think? Is Sir heading for a happy ending? Do you think that "impossible" romances actually work in real life as I described? Are the other interesting meditations on servant/class issues that you would like to add to the romance list here?