I'm watching the Farrow vs Allen doc now, and what is so different about it is that it actually directly addresses the art versus artist question. That's genius, because normally these kind of stories avoid that whole element, and that leaves the audience a bit lost. I think we need to talk about art versus artist more, come up with more tools for ourselves to handle that question.
I think there are artists who, no matter how great their art is, deserve to be arrested and go to prison and generally punished for what they have done.
I think there is art that deserves to still be discussed and appreciated even if the artist who made it committed a crime of some kind.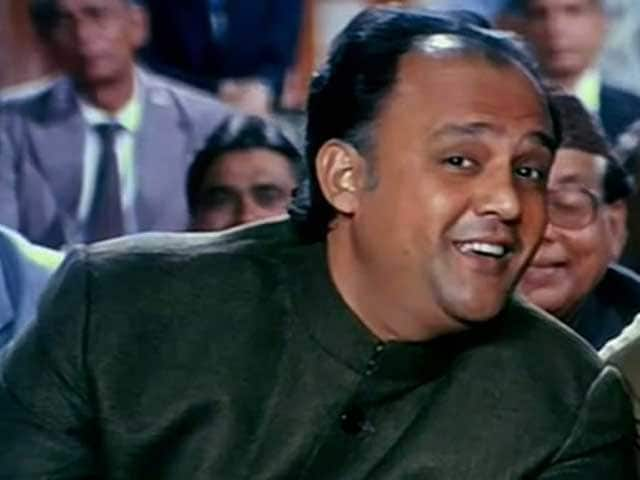 These two things almost but not quite conflict with each other, and it is drawing that line which is so very very important. If you love JD Salinger's work, that doesn't mean you HAVE to defend him personally. If you hate him personally, that doesn't mean you HAVE to hate his books. He was a terrible terrible person who wrote lovely books. You can enjoy the books and hate the person, and hate the person but enjoy the books. It's unfair to throw out great art because of a person's behavior, and unfair to throw out a person's behavior because you happen to like their art. We need to work hard, as a society, to become comfortable with that.
For myself, I'm gonna start with my most basic instinctive standard of art versus humanity. During WWII, there was a push by the Nazis to steal and store priceless amazing works of art, truly the greatest works of art ever made. And the allies had a team to try to save that art. The movie Monument Men deals with this, asks if it was worth it to sacrifice lives to save the art, and lands on "yes". And I think I would land on "no". Maybe if it was a choice, if someone said "I will die to save this art", then yes. But to make this very very real, if the resources given to save artwork from the Nazis could have been given to save one Jewish child's life, then I would rather that life were saved. There is no work of art of any greatness that has a value higher than a single innocent life. If I am in the Louvre and it catches fire and I can choose between saving the Mona Lisa and a child, I'm picking the child and never regretting it.
But that is the most extreme case, and the world is never in such black and white. So I am left with the moral quandary of "when exactly am I choosing art over humanity? What particular situation makes that a choice?"
There's two halves to this, first the sin against humanity and what level it was, and second the amount of support I am giving to the art.
Let's look at Roman Polanski. He had sex with a 13 year old girl, raped her because she was 13 and that's what it was. She was willing (as much as a 13 year old could be willing), he did not "groom" her or plan this in advance, he probably didn't even know her age (she was a stranger introduced as a model that he met at a friend's house), it was a crime of opportunity. And then his court case got stuck in this strange legal limbo, at one point he was willing to plead guilty and serve the amount of time that was standard for such a crime at the time of his arrest, but then the prosecutors suddenly withdrew that deal and offered a much higher punishment, which lead to him fleeing the country. In the present day, the 13 year old victim has forgiven him publicly, Polanski has admitted his guilt many times and his regrets and apologies. And he has never been accused of a similar crime again, pointing once more to it being a crime of opportunity and not planning.
Okay, with all those details in mind, how do we balance our choice of art over humanity? If the plea deal had worked out and he had served his prison sentence and was in the present day still regretful etc., would you watch his films currently? If he was like many other male celebrities and never prosecuted for having sex with a child even though we all knew about it, would you feel better or worse (Charlie Chaplin, Bill Wyman, Rabindrinath Tagore, Edgar Allan Poe, etc. etc.)? Does the survivor's statement that she herself holds no ill will mean you need to feel differently about the crime against society? That's what I mean by balancing the sin against humanity.
On the flipside, let's look at the artwork. It's not just that Polanski makes great films, he makes humanist films. If "The Pianist" can make someone more empathetic, more caring and understanding towards others, does that in anyway alter the calculation of his crime? If the artwork contributes to humanity, do you balance the contribution it makes against what the artist has removed from humanity?
All of that, for me, is kind of the prequel to the decision. Do I even feel this is a situation where humanity is more important than Art? If I decide it is, then I have another series of questions for myself.
Let's look at Queen. Directed by a rapist, starring a sociopath. I definitely have issues with this piece of Art. Now, I have to decide if I need to do something about it.
This is where I get to my four rules:
Is consuming this art in some way supporting the artist, either directly financially or indirectly by giving them greater power/popularity in the world?
With Queen, yes. First, Vikas Bahl was a producer so he is likely getting a cut of any money still to be made. Second, even if he isn't, every time I click that "watch" button on Netflix it means the Netflix algorithms are making him a more popular director and recommending Shaandar to more people, and eventually increasing his perceived power. But if I watch Queen illegally on einthusan, I'm fine! He gets no money or recognition for that. So that's an option.
2. Is the artist's attitude towards humanity in some way part of their artwork such that it makes me uncomfortable?
With Queen, Vikas Bahl's direction seems to be almost not there, it is far more about the actors and improvising and the script. Shaandar yes, I feel like there is something ugly there, but Queen no. With Kangana, in many of her films there is this disconnect and inability to relate to her scene partner that makes me uncomfortable. But the structure and narrative of Queen means that disconnect makes sense (she can't speak the language, is in a strange place), so it doesn't bother me.
3. Is consuming the art somehow creating a public statement that I just don't care about the victims?
With Queen as it is, no. The Netflix stats and so on are private, they will give a career advantage, but they won't be a public statement. However, I do not give money to any new Kangana film because I feel like those public box office figures are saying to her victims "you don't matter to me" and that is hurtful.
4. On a purely personal level, does it make you feel icky?
There is no right answer here! For whatever reason, some things just feel ickier to people than others. With Queen, if you can still enjoy it (on einthusan, without giving any money) knowing what you know about the artists, fine by me, go to it. But for me personally, it makes me feel icky. On the other hand, I have no problem enjoying Salman Khan artwork, and I know for some people that is their icky line.
That's what I've got. It's not really an answer, but I think this is one of those areas where we all need to do personal work to think through our feelings, so that when (inevitably) we are faced with this question about an art/artist we like, we will have an answer ready to go.