I really REALLY hope you watched this!!!! It is SUCH a DCIB movie!!!! So strange, so camp, so unique, and with songs!
Walter Hill directed this, he also directed The Warriors which is similarly atmospheric and odd. And he directed a whole bunch of other things, but has a famous quote saying "Everything I've directed has been a Western".
That's certainly true here! We've got that feeling of an isolated community relying on itself and each other to survive, the stranger who isn't meant for a stable world but is just passing through, and of course the love triangle between the dangerous man who does dangerous things and the safe man who will help once civilization comes back. We even have a prostitute with a heart of gold!
Obviously, this movie was intended to be part of a series which, presumably, would explain this weird WEIRD world! But I kind of like that it's never explained. From the set design, we seem to be somewhere around the 1950s, crossed with the 80s. There's very few people and a lot of big deserted spaces. Communities seem to be isolated from each other with individual police forces and things. No one exists over age 30. Something or other happened and killed all the older generation and froze time, and now it's all cool and sexy and youthful!
So far as I am concerned, best part of the film is Amy Madigan! As you might have suspected, her role was originally written for a man. But she came in and read for the sister part and then suggested she could play McCoy, and was so good that they rewrote it for her. She's just so fun!!! If there were a sequel, I would happily write out Boring Hero and replace him with Amy Madigan.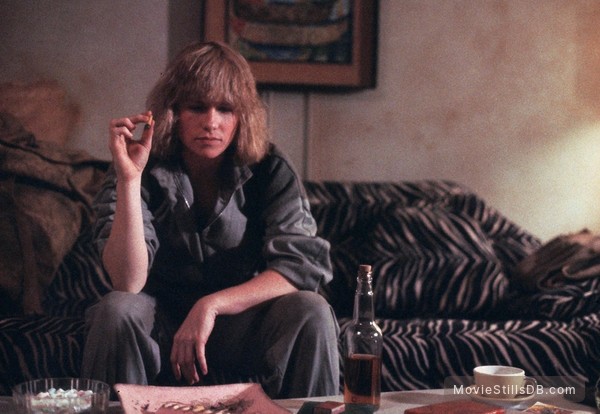 This film we freakishly expensive to film, all those sets, all those period cars, all those concert scenes, all those song rights. It ended up making back about half the cost, so no sequel. But it still exists as this perfectly strange wonderful little thing with a cast of future stars and great concert scenes.
Oh, and it inspired Tezaab which inspired Varsham which inspired Baaghi. So even if there was no sequel in America, it certainly lives on in India!
Now, discussion questions!
Would you rather see a sequel about Amy Madigan or Willem Dafoe?
Do you care about a backstory, or are you happy just accepting this world as it is?
Which is your favorite song?