Happy Saturday! I am so glad to have my nice warm house. I woke up early and did our watchalong, than ran a bunch of errands, then walked the dog, and then was SO COLD. It's not super super cold here, just around 7 degrees Fahrenheit, which means it's warm enough that if I dress for it I don't realize how cold I am. Until I come home and go "wow, I was outside way too long! I am so cold!"
Things to talk about!
Hrithik Roshan maybe has a romance? With an interesting indie actress/musician? I'm not sure if I can handle this! Obviously, it could be just a rumor. But if it ISN'T a rumor, I'm left with "what the heck does she see in him?" Saba Azad, the woman, is probably in her early to mid-30s based on her career graph, comes from a radical street theater Communist family, and along with occasional performances in small films is part of an electro-funk duo.
Oh! Is this my Hrithik-Sanya Malhotra fanfic come to life? Sweet supportive pretty dim Hrithik with his interesting intelligent funky young heroine?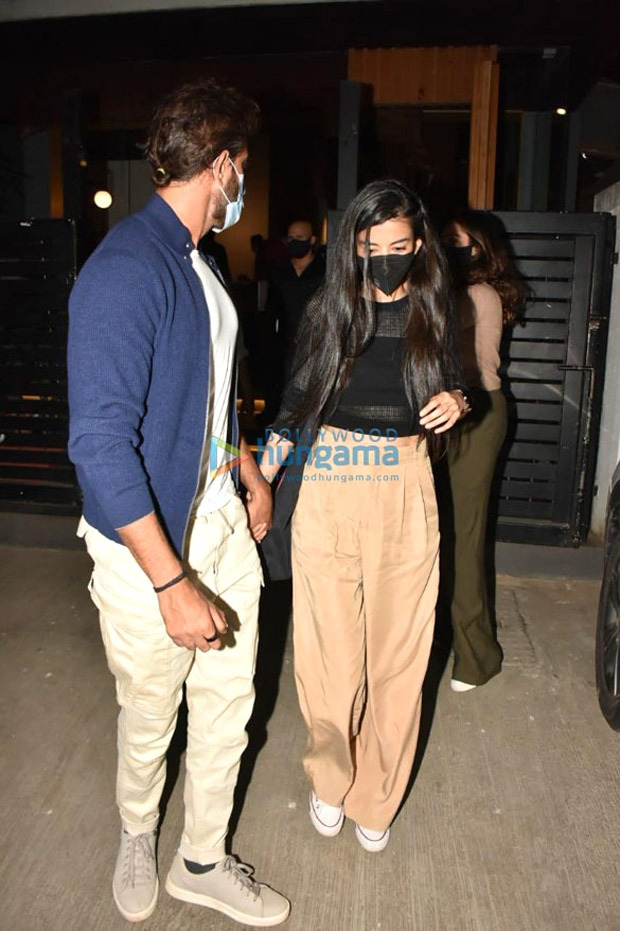 Other stuff to talk about, Albie Dog and I survived his annual vet visit!!!! He was a very Brave Boy. And he doesn't have parasites. And he doesn't need any more shots for another year.
Normally I do three topics, but those two things are SO BIG I feel like it's enough for now.