Well, "trailers".  There is a legitimate new trailer for Mohenjo Daro, but there is just a first look image for Baar Baar Dekho, which I actually forgot was even happening.  This is what happens when you don't cast any big names in your film!  The gossip press doesn't feel the need to keep us updated on the filming and it ends up being ready for release without anyone realizing it.
Baar Baar Dekho first.  I become suddenly excited for this when I put it together that this must be the reason I will get to see Katrina live on stage next month.  She is part of that ramshackle Karan Johar tour, which includes this very odd combination of people (Varun, Alia, Siddharth, Katrina, Baadshah).  But now it is aaaaaalllllllllll coming together!  These must be all the people with upcoming major Dharma releases, and Karan is taking them out around the globe to promote everything at once.  Which means, whatever this song is, I will probably get to hear and see it performed live.  Woo!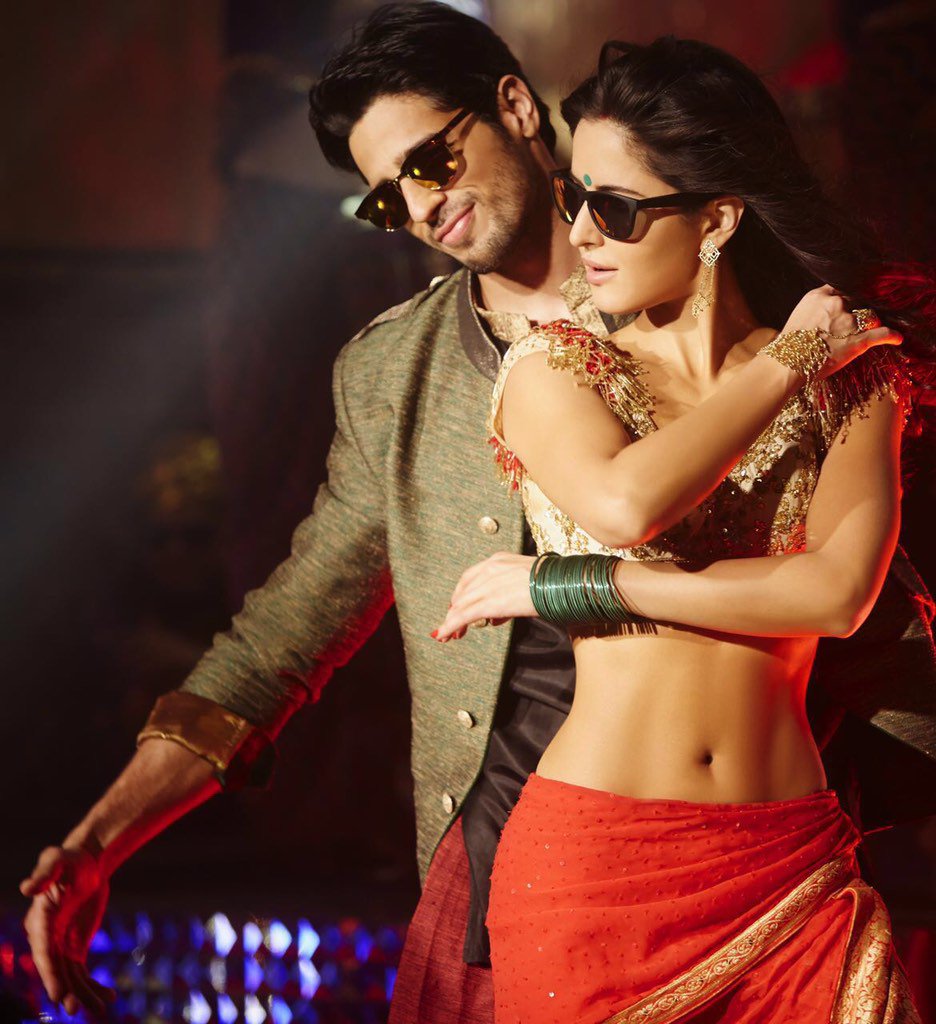 As for the image itself, all I can say is that is either photoshop, or an optical illusion, or Katrina is just really really really really really really skinny!
Mohenjo Daro has a new song out too, and I continue to be conflicted.  I don't know, it just feels oddly low-budget somehow?  Like it is supposed to be this big propulsive dance number, and instead it's 20 guys in a cave?  Again, just as I did for the love song they released earlier, I still have hopes that it will work in context.  Maybe the point is that this is such a small old civilization, 20 guys in a cave IS  a big deal for them?  And I have to say, I do like the sound of the song a lot better having seen the visuals to sort of make it fall into place for me.  Although, Pooja Hegde's hats continue to be hilarious.
Oh, and Mohammed Shahid died.  No idea who that was, but Shahrukh tweeted about it, so I looked it up.  He was a star Hockey player for India back in the early eighties, and Shahrukh said he was an idol of his.  And that he met him while working on Chak De India.  Awwww!  That's nice!  Let's have a little Chak De India video to celebrate his life.